3 Tech Titans Making Noise: Apple's iOS 7 Risks Being Tardy, Russia Welcomes Amazon, and Microsoft's OS Problem
Apple (NASDAQ:AAPL): Jony Ive, Apple's designer in chief, has reportedly been racing to complete iOS 7 in time for its debut at the WWDC in June. Ive, who was long in charge of the company's hardware design, reached across the barrier to assist with a total user interface overhaul for iOS. Ive is reportedly shunning the skeuomorphic design that graces the current versions of iOS, although the revamp appears dramatic enough to risk delaying the program from its scheduled release.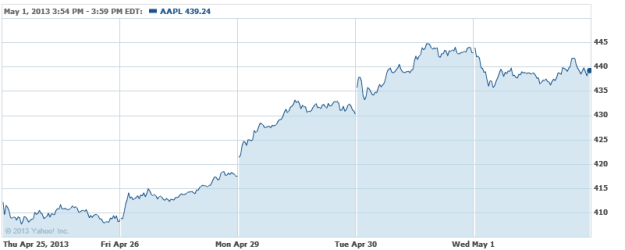 Amazon.com (NASDAQ:AMZN): Amazon has unofficially opened its first offices in Russia, and is now in the process of hiring employees to work in its Kindle division in the area, TechCrunch says. Amazon has not yet confirmed its newest expansion, compelling evidence suggests that it has put Arkady Vitrouk in charge of its Russian operations, at least based on what unnamed sources told the Russian Forbes.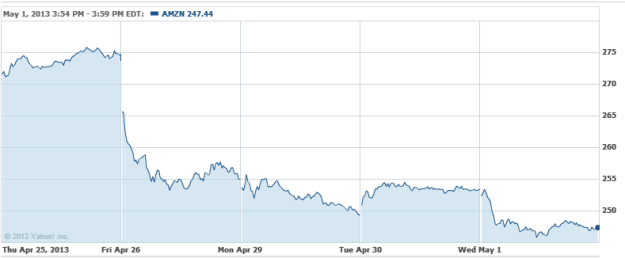 Microsoft (NASDAQ:MSFT): Recent figures peg Windows 8 usage on PCs at around 3.82 percent for the month of April, up from 3.17 percent in March and 2.67 percent in February, indicating that the system is slowing gaining a following. However, the rate is probably far slower than the company was anticipating, but with 38 percent of users still using the decade-old Windows XP, the rate will likely increase as Microsoft is cutting off its support for the system next year.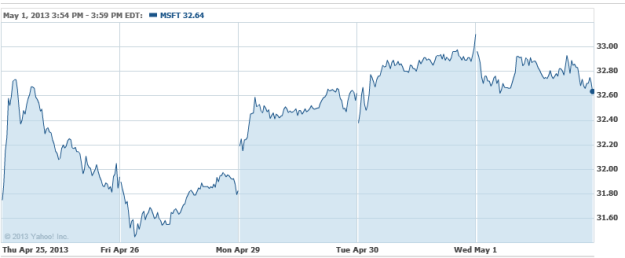 Investing Insights: Is Micron Technology A Risky Investment?