3 Tech Titans Making Noise: Apple's iPad Delay, BlackBerry's Big Charges, Microsoft's Issue With Gates
Apple Inc. (NASDAQ:AAPL): The iPad Mini equipped with Apple's retina display will be delayed, Reuters says. "Apple's supply chain is only now gearing up to make retina displays for the iPad Mini, which means the gadgets could be available in only limited quantities this year, if at all," sources told the publication. More significantly, this means that Apple may miss the crucial holiday shopping season. Meanwhile, rivals are hiking the specs and decreasing the prices of their tablets, putting further pressure on Apple to get the iPad onto shelves.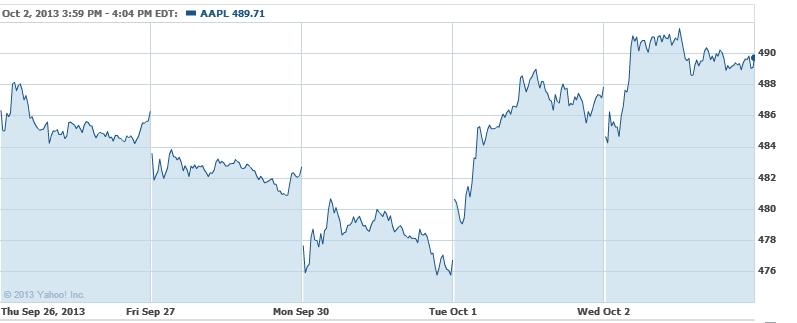 BlackBerry (NASDAQ:BBRY): BlackBerry is expecting to take in at least $400 million in charges until the end of the year as part of a restructuring effort in which it's cutting a 40 percent hole in its workforce, the company said on Tuesday. The figure is higher than an initial estimate of $100 million. Additionally, a lack of apps in its store and the Fairfax offer to take BlackBerry private have reportedly hurt demand even further.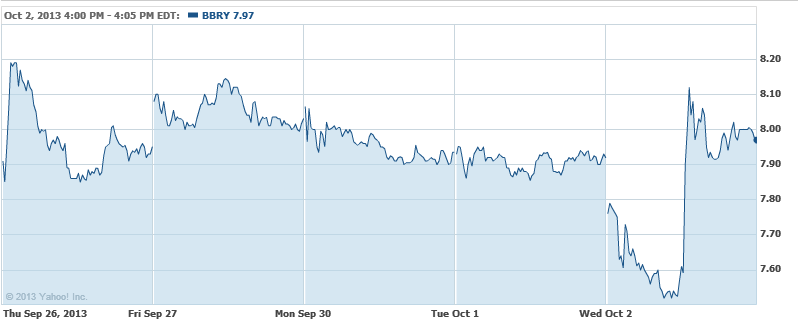 Microsoft Corp. (NASDAQ:MSFT): Three of Microsoft's 20 largest shareholders are requesting that founder and chairman Bill Gates resign his post, as they believe that he may block "the adoption of new strategies and would limit the power of a new chief executive to make substantial changes." With 4.5 percent of the company under his belt, Gates is the largest individual shareholder of the company.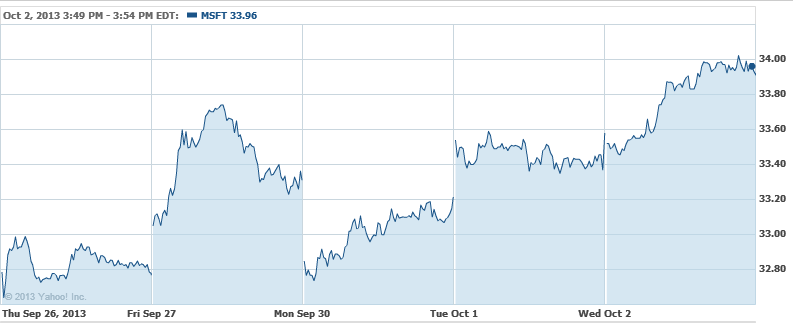 Don't Miss: Here's Why Apple's iPhone 5S Delay Isn't All Bad.