3 Tech Titans Making Noise: Apple's iPhone Exchange Program, Nokia's 'Hidden Liabilities,' and Google's Waze Problem
Apple Inc. (NASDAQ:AAPL): 9to5Mac is reporting that Apple's speculated iPhone trade-in plan may be launched as early as next month, which would time it nicely with the rumored releases of the iPhone 5S and 5C, also slated for the September 10 timeframe. The program will allow customers that own earlier versions of the iPhone, such as the iPhone 4S, to bring the phone into an Apple Store and exchange it for a new model at a discounted price.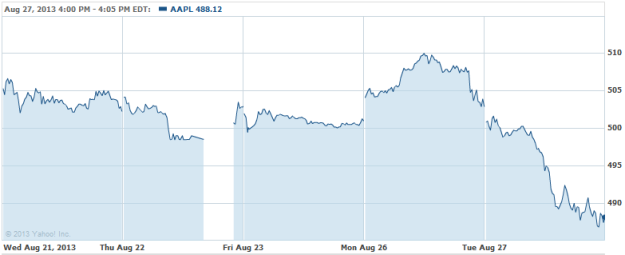 Nokia (NYSE:NOK): Nokia shares are sliding after Bernstein reported that the Finnish handset maker's cash position is "less comfortable than it looks," adding that that the company's second-quarter net cash flow of 3 billion euros in its handset division doesn't take into account "a number of hidden liabilities." The firm adds that  it "wouldn't be surprised" if Nokia announces another restructuring and a strategy shift by the end of the year.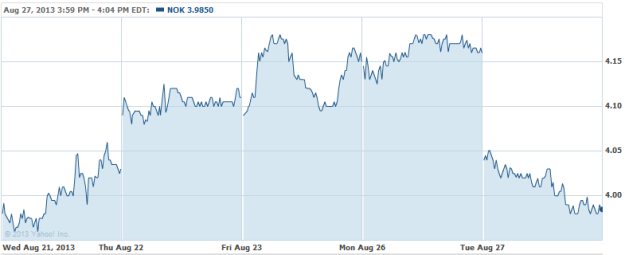 Google (NASDAQ:GOOG): The U.K.'s Office of Fair Trading will reportedly be investigating Google's acquisition of the Waze mobile traffic app and is asking for comment on whether the $1 billion transaction will cross its merger control thresholds. According to Seeking Alpha, there could be three potential outcomes: the OFT could clear the acquisition, give it conditional clearance that requires Google to make divestments, or refer it to the Competition Commission, the senior regulator.