3 Tech Titans Making Noise: Apple's iPhones Announced, Microsoft's CEO Trouble, Dell Buyout Is a Go
Apple (NASDAQ:AAPL): News abounds over two new Apple products to be released later this month. The iPhone 5c will debut in several different colors and starts at just $99. The iPhone 5s will include a fingerprint scanner in an attempt to improve security. The technology will allow users to log in to their phones more quickly and preventing strangers from stealing pass codes.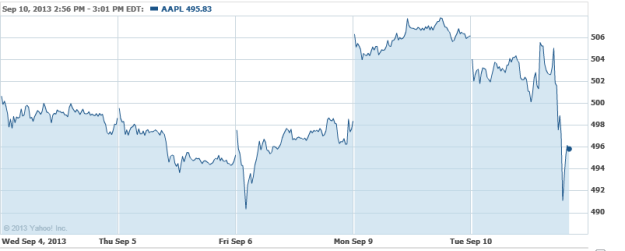 Microsoft Corp. (NASDAQ:MSFT): Three — if not more — of Microsoft's leading 20 investors reportedly want the company to appoint a turnaround specialist as CEO Steve Ballmer's replacement, and are pushing for the consideration of Ford CEO Alan Mulally and Computer Sciences chief exec Mike Lawrie. Mulally has pledged to stay with the automaker through 2014, but said that leaving earlier could be a possibility should the right opportunity come along.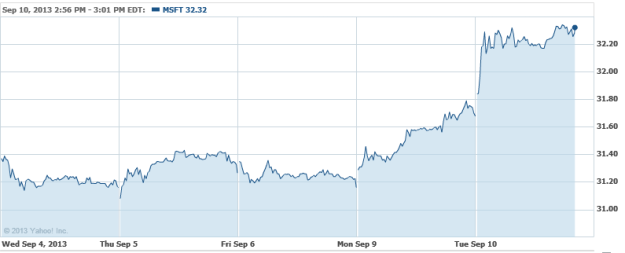 Dell Inc. (NASDAQ:DELL): Michael Dell and Silver Lake Management have gotten enough votes to go ahead with a proposed leveraged buyout. Most of the opposition had come from Carl Icahn, who on Monday dropped his objections to the deal, claiming that his actions had led to a sharp increase in value for Dell shareholders due to a dividend that will now be paid should the deal go through.