3 Tech Titans Making Noise: Apple's Phone Share, Amazon's European Plans, Ballmer Bids Adieu to Microsoft
Apple Inc. (NASDAQ:AAPL): New data from Kantar reveals that the iPhone managed to take share (on a year-over-year basis) in the U.S., Europe, and Japan, and the firm surmises that Apple's handset had a 39.3 percent share of U.S. smartphone sales in the June-August timeframe, up 540 bps over the same period last year. The U.K., at 27.5 percent, is Apple's strongest major European market.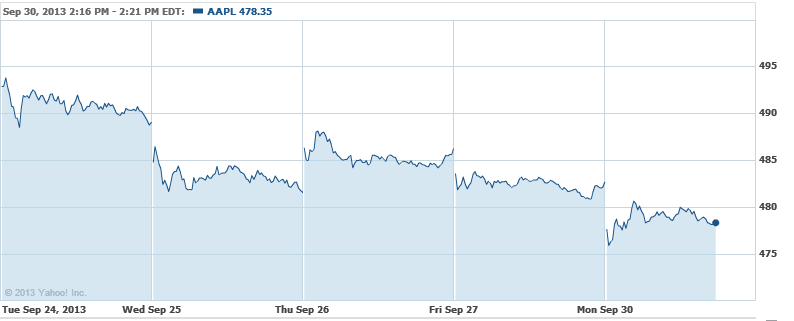 Amazon.com Inc. (NASDAQ:AMZN): A Polish newspaper is reporting that Amazon is considering the construction of five new logistics centers in the Czech Republic and Poland, with each facility reportedly taking up about 100,000 square meters of space and costing 50 million euros to 60 million euros ($67.6 million to $81.2 million) to build. The report comes in a year that has seen Amazon contend with a series of German labor disputes and broader criticism on the continent regarding its labor policies, Seeking Alpha says.

Microsoft Corp. (NASDAQ:MSFT): Microsoft CEO Steve Ballmer recently delivered his final address to Microsoft employees, finding it hard to fight back tears as he explained to the company's workforce that they "have made this – the time of my life," he said, though he made room to take a few old-fashioned jabs at some rivals.

Don't Miss: Bleeding BlackBerry Offers This Latest Buyout Incentive