3 Tech Titans Making Noise: Apple's Pre-Earnings Expectations, Cisco Makes SourceFire Purchase, and BlackBerry's Big Market
Apple Inc. (NASDAQ:AAPL): With its earnings coming in after the bell on Tuesday, investors are eagerly awaiting the company's quarterly results. Apple guru Philip Elmer-Dewitt notes that Wall Street is expecting Apple to report earnings of about $7.30 per share on sales of $35 billion, which would make this the second consecutive quarter of declining year-over-year earnings for Apple — the first time in over a decade. Elmer-Dewitt also points out that there are four key aspects that CEO Tim Cook will be pressed on: future products, gross margins, guidance, and stock buybacks.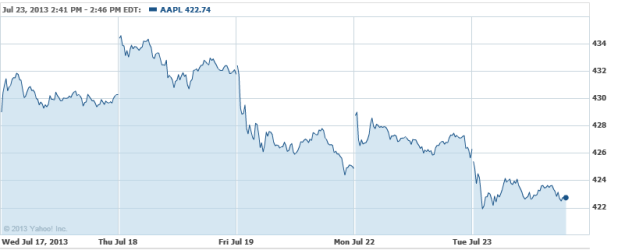 Cisco (NASDAQ:CSCO): Cisco has agreed to acquire SourceFire (NASDAQ:FIRE), for $2.7 billion, or $76 per share,  a 29 percent premium to the stock's closing price on Monday. Cisco will likely use its purchase to increase its exposure to the intrusion prevention system industry, and to develop end-to-end security platforms that combine traditional firewall tools with more software-centric offerings providing application and service-level security, as well as a deeper understanding of user activity.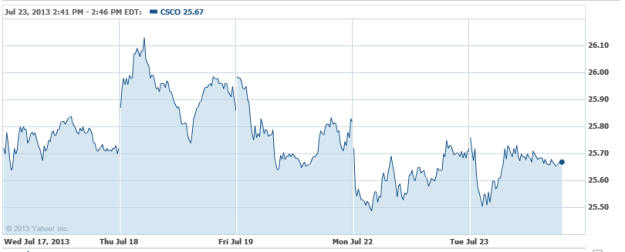 BlackBerry (NASDAQ:BBRY): A substantial 15 million of BlackBerry's 72 million subscribers are based in Indonesia, highlighting the company's reliance on emerging markets. BlackBerry's BB7 system is going head to head with cheaper, entry level Android phones. Joining the company's roster will soon be the Q5, and BlackBerry has stepped up its hiring in the country to build on the momentum.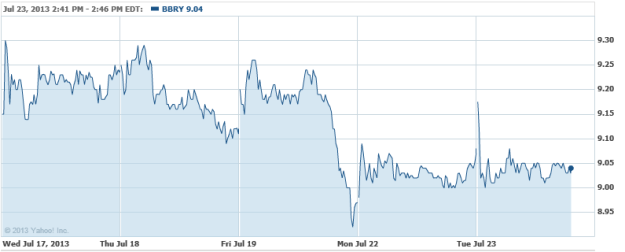 Don't Miss: Are These Weakening Apple Products Okay to Overlook?