3 Tech Titans Making Noise: Apple's Rumored Acquisition, Sony's Hot PS4, Amazon's Better Bargains
Apple Inc. (NASDAQ:AAPL): AllThingsD is reporting that Apple has purchased the 3D sensing company PrimeSense in a deal valued around $345 million, according to the Israeli publication Calcalist. However, it was emphasized that the deal is not yet solidified or completed, and that it would have little material effect for investors; PrimeSense built the technology used for Microsoft's Kinect gaming system.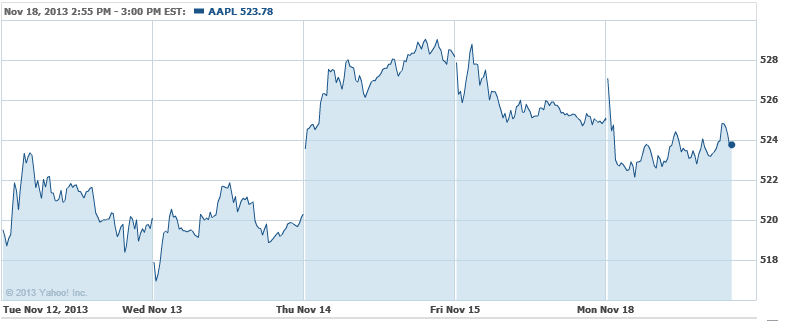 Sony Corp. (NYSE:SNE): In its first 24 hours on the open market, Sony's PlayStation 4 gaming console moved over 1 million units with the company maintaining that, "Sales remain very strong in North America." The PlayStation 4 is meant to spearhead a resurgence at Sony's loss-causing electronics division; the company is anticipating an equally strong response when the console goes on sale across Latin America and Europe on November 29th.

Amazon.com (NASDAQ:AMZN): Bloomberg reports that toy prices were lower on Amazon's marketplace than those available online from Wal-Mart and Target last week, as the industry heads into the crucial holiday blitz just ahead of Thanksgiving. Excluding Amazon's offerings from its third-party sellers, the items fell 3 percent lower on average than Wal-Mart's on a basket of 87 toys, Bloomberg data found.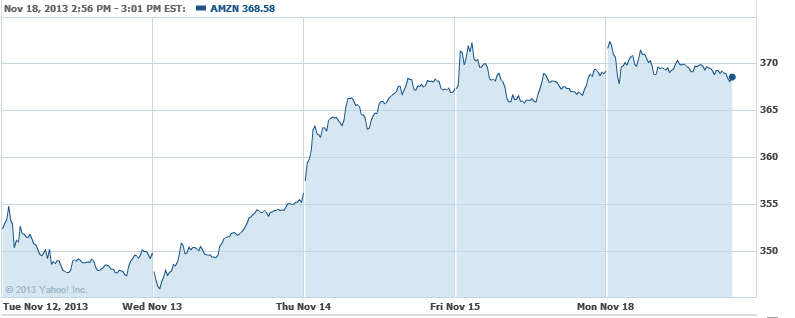 Don't Miss: Few Buyers at Historic Apple Computer Auction.