3 Tech Titans Making Noise: Apple's Sapphire Deal, BlackBerry Shares Recover, Microsoft's Vet Program
Apple Inc. (NASDAQ:AAPL): Apple has signed a sapphire production deal with GT Advanced (GTAT) where the latter will supply Apple with sapphire needed from an Apple-owned facility in Arizona. GT plans on hiring 700 people for the initiative, while Apple will be providing GT with a $578 million pre-payment to help the process along. GT will eventually reimburse Apple for the prepayment over five years, starting in 2015.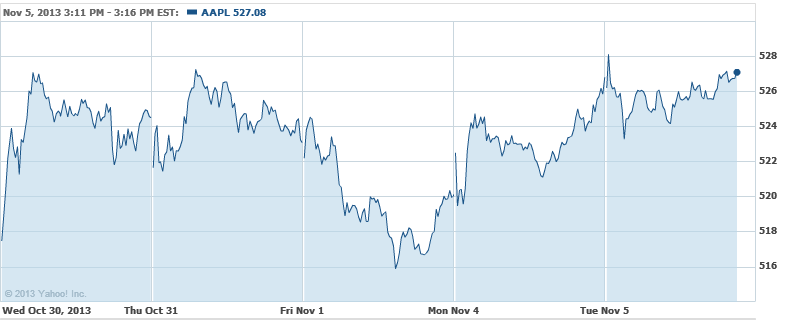 BlackBerry (NASDAQ:BBRY): BlackBerry shares are back up over 2 percent as analysts digest the events from Monday. The company has been upgraded to Hold by Deutsche Bank and Societe Generale, and cut to Underperform by CIBC. It was revealed this week that BlackBerry will no longer be seeking a buyer, but will be infused with cash from institutional shareholders, and will be replacing CEO Thorsten Heins.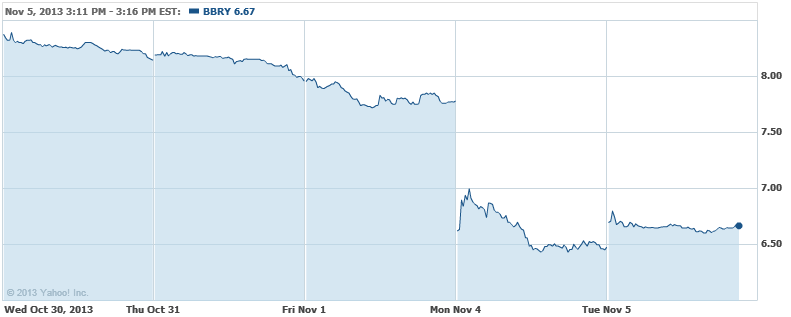 Microsoft (NASDAQ:MSFT): On Monday, Microsoft announced that it will be debuting a 16 week IT training course for veterans transitioning to civilian life. The program, dubbed the "Microsoft Software and Systems Academy," and launching at the Joint Base Lewis-McCord in Washington state will guarantee participants a job upon completion, and prepares vets for careers in development, applications in engineering, and IT project management. Microsoft has long been among those private companies that have taken an interest in veterans. In 2010, the company created a dedicated portal to lure vets to Microsoft and donated $8 million in cash and free software to several nonprofits dedicated to transition efforts for veterans.
Don't Miss: Mrs. Bezos: Amazon Book Is a 'Lopsided and Misleading Portrait'.