3 Tech Titans Making Noise: Apple's Strong Quarter, HP Files Suit, Google's New Building
Apple Inc. (NASDAQ:AAPL): Apple reported earnings per share of $8.26 during the fourth fiscal quarter, beating consensus expectations by 33 cents. The company also posted revenues of $37.47 billion, $630 million higher than estimates. With solid sales in iPhones and iPads, Apple projected sales of between $55 billion and $58 billion during the final quarter of the year, a range that would put expectations at the lower end of the spectrum. The company's conference call to discuss its earnings is set to occur later Monday evening.
Hewlett-Packard Co. (NYSE:HPQ): Hewlett-Packard has filed a lawsuit against the manufacturers of optical disk drives for allegedly conspiring to fix the price of their products between 2004 and 2010; the defendants – which control 90 percent of the market — include Samsung, Sony, and Panasonic. As the buyer of billions of dollars' worth of optical drives, Hewlett-Packard is seeking unspecified triple damages and injunctive relief.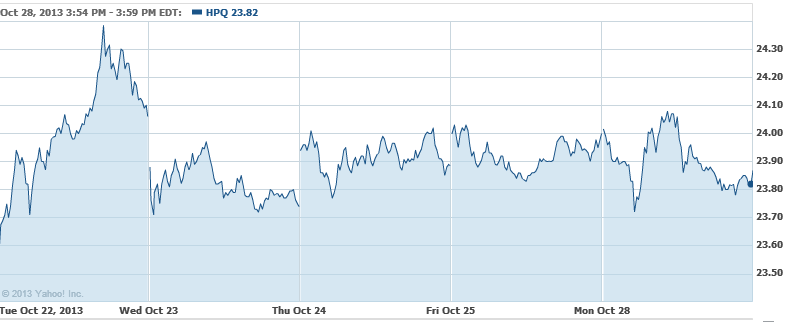 Google Inc. (NASDAQ:GOOG): CNET and a CBS affiliate are both reporting that Google is reportedly working on a four-story structure mounted on a barge in San Francisco Bay; the former says that the new construction is a floating data center, pointing to a 2009 patent for a "water-based data center" that features crane-removable containers and relies on seawater for power and cooling. KPIX 5, though, reports that the structure will be a "floating marketing center" meant to promote Google Glass.
Don't Miss: Motorola Undercuts Apple's iPhone 5S With a New Moto X Price.