3 Tech Titans Making Noise: Apple's Upcoming Event, Amazon's Pay Platform, HP Is Set to Stabilize
Apple Inc. (NASDAQ:AAPL): Apple will reportedly be hosting an October 22 iPad event, sources told AllThingsD. "The focal point of the gathering will be the latest updates to the company's iPad line, but the new Mac Pro and OS X Mavericks will likely get some stage time as well," writes John Paczkowski, who adds that observers can expect a thinner design, a better camera, and the incorporation of Apple's A7 chip; the fingerprint sensor in the iPhone 5S is still in limbo, though.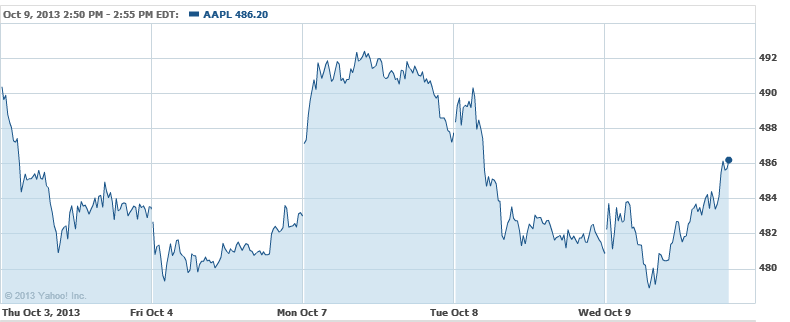 Amazon.com Inc. (NASDAQ:AMZN): Amazon has released the Login and Pay with Amazon program, a service that allows shoppers to pay for purchases on third-party sites by logging in with their Amazon accounts. Login and Pay takes direct aim at PayPal and the nearly $30 billion it processed last year. Like PayPal, Amazon's pricing starts at 2.9 percent plus 30 cents per transaction.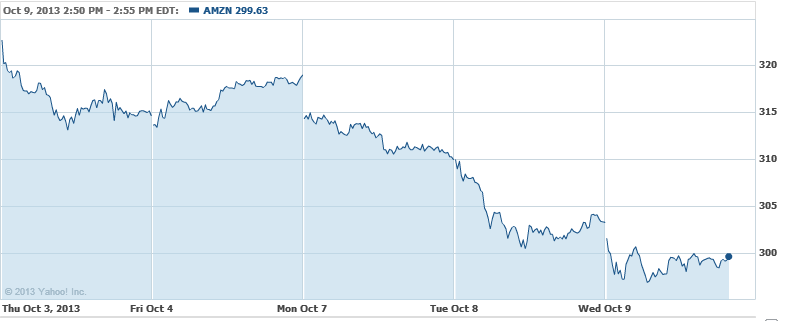 Hewlett-Packard Co. (NYSE:HPQ): CEO Meg Whitman predicts that HP's revenue will "stabilize" in fiscal year 2014 (ending October 2014) and start growing again in the 2015 fiscal year, as HP is currently expected to see a 3.1 percent revenue drop for 2014 after a 7.7 percent sink in the 2013 fiscal year. Whitman also noted that Hewlett-Packard has managed to stabilized its enterprise services operations after the controversial Autonomy buyout, as the company's net debt is now below pre-Autonomy levels. No further restructuring is planned.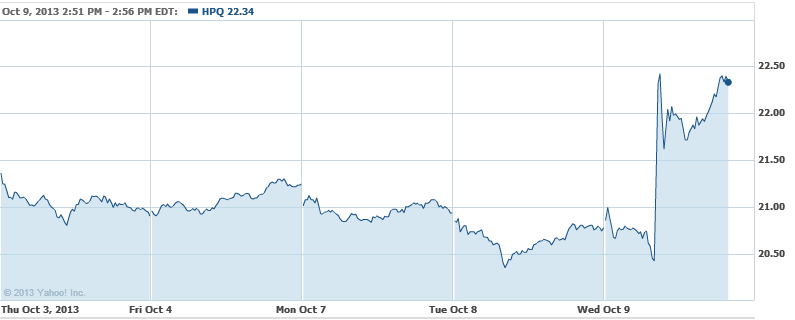 Don't Miss: What Is Apple Bringing Fans on October 22?