3 Tech Titans Making Noise: Icahn Takes a Bite of Apple, Michael Dell Wins LBO Bid, Cisco's Beastly X1
Apple Inc. (NASDAQ:AAPL): Activist investor Carl Icahn took advantage of Apple's stock slide on Wednesday and bought "quite a bit" more of the company's shares to expand his position. Icahn applauded CEO Tim Cook, noting that he is doing "a very good job" and stated that he won't presume to tell Apple "how to run their business." In an interview on CNBC's "Closing Bell," Icahn said he liked the stock but wouldn't say how many shares he purchased.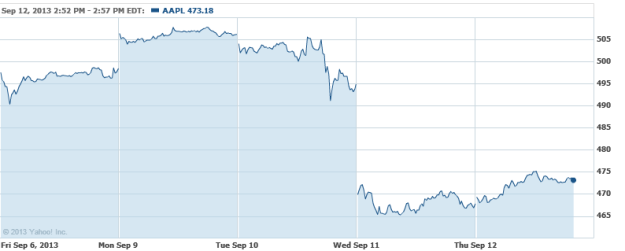 Dell Inc. (NASDAQ:DELL): Michael Dell and Silver Lake have won in their efforts to take Dell private on Thursday, with their buyout proposal of $24.9 billion receiving shareholder approval. The rival bid from Carl Icahn was pulled earlier this week. Under the terms, Michael Dell now owns 75 percent of the company and will remain CEO as he mounts efforts to turn Dell around without the prying interventions of Wall Street.

Cisco Systems (NASDAQ:CSCO): Cisco contends that its nPower X1 network processor can offer 400Gbps of throughput and says the unit was "purpose-built" for software-defined networking, machine-driven events, and ultra-high-definition video applications. The X1 also "enables solutions with eight times the throughput and one quarter the power per bit compared with Cisco's previous industry-leading network processor."

Don't Miss: New Apple TV Hardware Rumors Have Been Rebooted.