4 Iconic Apple Products from the Guy Behind iOS 7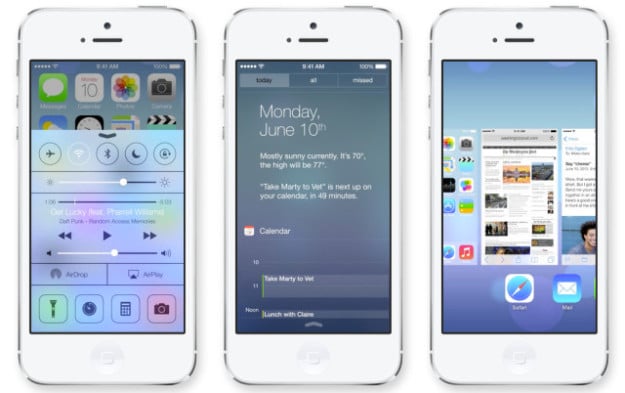 Apple's (NASDAQ:AAPL) radically redesigned iOS 7 appears to be an unqualified success with almost 50 percent of Apple's mobile device users opting to update their operating system within the first three days of its availability. Apple's latest iteration of its mobile operating system features a crisp and simplistic interface that reflects the minimalist aesthetics of its chief designer, Jony Ive.
Although some Apple aficionados may have heard that Ive took charge of the human interface aspects of Apple's software after a management realignment last October, not everyone is aware of how deep Ive's influence runs in Apple's overall approach to product design. Before Ive tried his hand at human interface design for Apple's software, he was primarily known for his unparalleled record of success in hardware design.
In fact, Ive was the lead designer on some of Apple's most iconic products, reports USA Today. Here are the four greatest products shaped by Apple's peerless design innovator.
1. iMac
First launched in 1998, the original iMac was available in a variety of bright colors. The computer was hailed for its unusual translucent candy-colored casing and distinctive shape. As noted by USA Today, the iMac was also credited with helping Apple turn around its struggling finances.
2. iPod
Perhaps one of Apple's most well-known products, the iPod quickly became the standard bearer in the digital music player market. The device featured a unique "click wheel" navigation interface and came with Apple's iconic white earbuds.
The first-generation iPod was released in 2001 and featured 5GB of memory for storing 1,000 audio tracks in MP3 format. According to USA Today, Apple has sold more than 350 million iPods.
3. iPhone
The iPhone's crisp and simplistic design featured a touchscreen interface rather than traditional phone buttons. Since the debut of the original iPhone in 2007, Apple has sold over 380 million of these devices, reports USA Today. The iPhone 5S, Apple's latest iteration of its flagship smartphone, features a fingerprint scanner and a 64-bit A7 processor.
4. iPad
Apple literally established the tablet market as it is known today when it launched its revolutionary iPad in 2010. Since then, Apple has sold over 100 million units of its tablet devices, reports USA Today. According to the latest IDC data, Apple held a 32.4 percent share of the worldwide tablet market in the second quarter of 2013.
Follow Nathanael on Twitter (@ArnoldEtan_WSCS)
Don't Miss: Analyst: Multiple Tailwinds for Apple's iPhone Launch.