4 Key Assets Tim Cook Brings to Apple's Table as CEO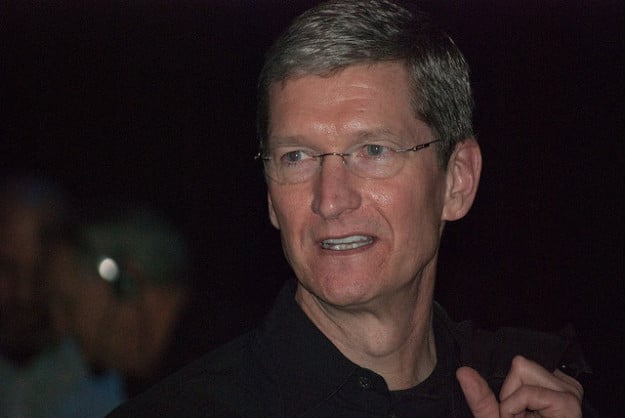 Almost two years ago to the day, Tim Cook was named CEO after legendary Apple (NASDAQ:AAPL) co-founder Steve Jobs resigned the position. Since Cook took the reins in 2011, Apple has quite literally had its ups and downs. The stock price rocketed above $700 in September last year and fell below $400 less than two months ago.
However, Cook has more on his plate than just Apple's volatile stock price. Some investors and analysts are questioning his ability to keep Apple's innovative momentum going. Earlier this month, a report from Fox Business News correspondent Charlie Gasparino suggested that Cook was even feeling pressure at the board level over the pace of innovation.
Despite the well-publicized naysayers, Cook has many supporters both in and outside of Apple. As Cook approaches his second anniversary as CEO of Apple, we thought it would be a prudent time to note the positive aspects of Cook's tenure. Here are four reasons why Cook is the right person to lead Apple into the future.
1. Cook Knows How to Make the Tough Decisions
Apple launched its own maps application with iOS 6 in September 2012 after removing Google (NASDAQ:GOOG) Maps from its mobile operating system. However, the application was soon under fire for its sometimes comically inaccurate and outdated mapping information.
Although iOS software executive Scott Forstall was a longtime employee of Apple and one of the primary creators of Apple's classic iOS skeuomorphic design, Cook wisely took Forstall to task for the problems with Apple Maps. After reportedly refusing to sign a letter apologizing for the problematic app, Cook fired Forstall and named Jonathan Ive as head of Apple's human interface design.
Despite many Apple users being startled by the changes implemented by Ive in iOS 7, it has also won praise for its fresh minimalist design. In other words, Cook's bold decision appears to be paying off. "The vision that Tim had to involve Jony and to essentially connect two very, very important Apple initiatives or areas of focus — that was a big decision on Tim's part and he made it independently and very, very resolutely," noted Walt Disney (NYSE:DIS) CEO Bob Iger via Reuters.
2. Cook Is Not Jobs – And That May Be a Good Thing
Although Steve Jobs was a visionary who oversaw the development of Apple's unbelievably successful iPhone and iPad products during its years of rapid growth, he may not have thrived in Apple's current culture as the Cupertino-based company continues to evolve into a large blue chip corporation. In this sense, Cook's consensus-building style of management may actually work better for Apple's current culture rather than Jobs's "my way or the highway" approach.
"It is not as crazy as it used to be. It is not as draconian," stated former Apple employee Beth Fox via Reuters, "They [Apple employees] like Tim. They tend to err on the optimistic side."
3. Big Investors Have Faith in Cook
Perhaps one of the best indicators of a CEO's ability to lead a company is the willingness of investors to purchase a stake in the company's future. Billionaire investor Carl Icahn recently revealed the extent of his faith in Cook's abilities by disclosing that he has a "large position" in the company. According to sources cited by the Wall Street Journal, Icahn's stake is valued at over $1.5 billion.
Similarly, Greenlight Capital's (NASDAQ:GLRE) David Einhorn also has a bullish take on Apple stock and believes it is still undervalued, reports Forbes. Einhorn cites Apple's recently increased quarterly dividend and continuing $100 billion capital return program as two key reasons for investing in the company.
4. Cook Has Faith in Cook
Cook has repeatedly promised that "amazing new products" will soon be unveiled. During Apple's third quarter earnings call, Cook stated that, "Our key catalysts will be, always will be new products and new services and these are above in existing categories that we're in and in new categories."
However, Cook isn't just making empty promises about Apple's future. He's putting his money where his mouth is by tying a significant portion of his equity award to Apple's stock. According to a Securities and Exchange Commission filing made in June, Cook is linking his restricted stock units, or RSUs, directly to Apple's performance in the stock market.
The move demonstrates Cook's serious commitment to Apple's shareholders as well as a strong faith in the future profitability of Apple's products. After all, the Committee notes that, "Cook faces only downside risk from the modification."
Here's how Apple traded on Friday:

Follow Nathanael on Twitter (@ArnoldEtan_WSCS)