4 Merger and Acquisitions Stock Stories Ready for Monday Appraisals
BlackBerry Ltd. (NASDAQ:BBRY): Current price $8.20
German business software group SAP Chief Financial Officer Werner Brandt has told Euro am Sonntag in an interview that his company is not interested in bidding for the smart phone maker Blackberry. Brandt explained that Blackberry doesn't fit with our strategy," adding that SAP already offers mobile solutions and thus has no gaps in that area. BlackBerry, once topped the smartphone market, has put itself up for sale after being surpassed by Apple's iPhone and devices that employ Google Inc.'s Android operating system.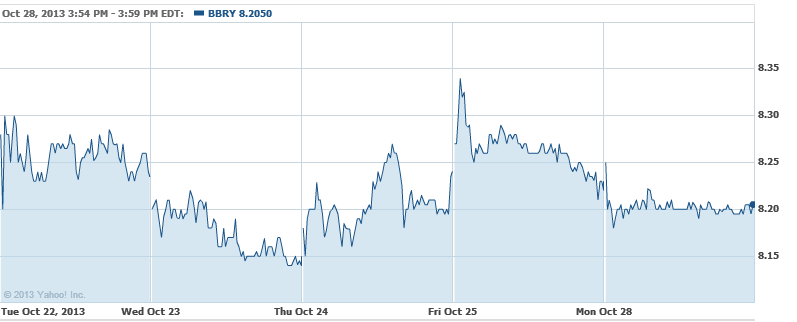 Deere & Co. (NYSE:DE): Current price $83.46
Deere will divest a majority interest in its landscapes unit to the private equity investment company Clayton, Dubilier & Rice LLC. John Deere Landscapes is now included in Deere's agriculture and turf segment. Following the transaction, Deere will receive roughly $300 million in cash and will initially retain a 40-percent equity interest in the business.

AMC Networks Inc. (NASDAQ:AMCX): Current price $69.85
AMC said Monday that it will acquire most all of Chellomedia, the international content division of Liberty Global for around $1.035 billion. The transaction should close in the first quarter of 2014, and provides AMC Networks with an extensive array of television channels that are distributed to over 390 million households in 138 countries.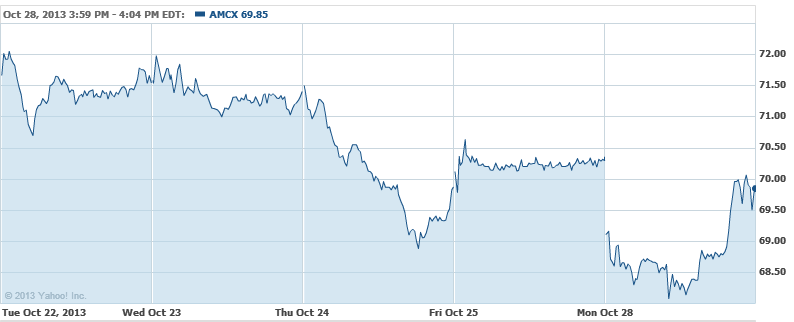 RCS Capital Corp. (NYSE: RCAP): Current price $17.29
On Monday, RCS reported that on October 27, RCAP and a newly-created wholly-owned subsidiary of RCAP reached an agreement and plan of merger with Investors Capital Holdings, Ltd. through which RCAP will purchase ICH for about $52.5 million, comprised of cash and RCAP common stock. Subsequent to the merger, ICH and its subsidiaries, under the leadership of Chief Executive and President Tim Murphy, ICH and his management team, will continue to operate under current management and the "ICH" brand.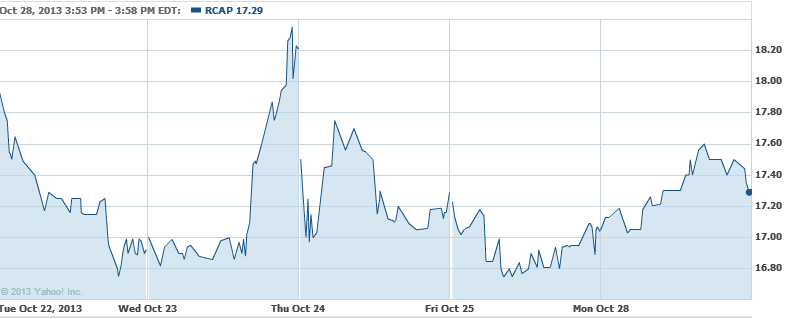 Investing Insights: Can Tesla Motors Get Past a Recent Setback and Outperform?