4 Tech Stock Stories Buzzing Away on Thursday
Google Inc. (NASDAQ:GOOG): Closing price $878.17
Google has redone its search algorithm, which is the foundation of the Internet's dominant search engine, so as to better deal with the longer, more complex queries it has been seeing from Web users. Senior Vice President, Search, Amit Singhal told reporters Thursday that the firm debuted its most recent "Hummingbird" algorithm round a month ago and that it presently affects 90 percent of global searches through Google. The search behemoth is attempting to keep up with the evolution of Internet usage. As search queries become more complex, traditional "Boolean" or keyword-based systems start to deteriorate due to the need to match concepts and meanings in addition to words.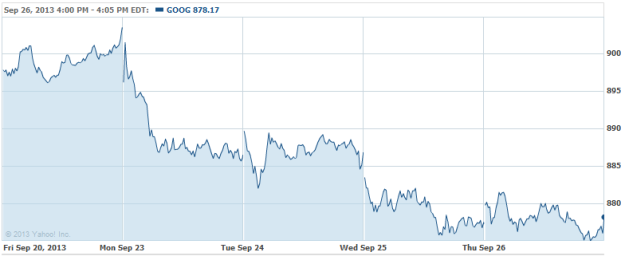 Sprint Nextel Corp. (NYSE:S): Closing price $6.30
According to Chief Financial Officer Joe Euteneuer, the carrier is still open to using its multi-mode base stations to host another firm's spectrum, assuming that such a deal is beneficial to both parties. During an appearance at the Goldman Sachs Communacopia Conference, Euteneuer remarked that, "I think we're still open to look at opportunities that make sense for both sides." Sprint reached an ill-fated spectrum hosting arrangement with LightSquared that was abandoned after LightSquared's conditional license to operate an LTE network was revoked by the FCC over worries concerning interference between the its L-band airwaves and GPS receivers. A few analysts have opined that DISH Network, Sprint's pursuer, might be a target for a spectrum-hosting accord.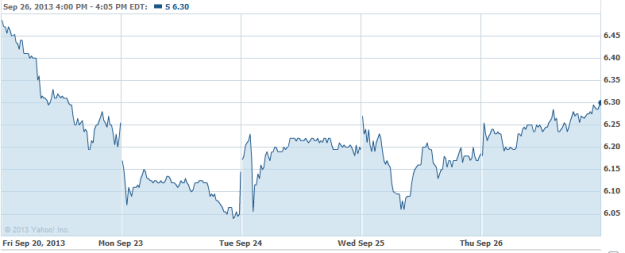 Apple Inc. (NASDAQ:AAPL): Closing price $486.22
KGI Securities analyst Ming-Chi Kuo reported this week that of the 9 million iPhones Apple sold last weekend, he calculates that between 3.5 and 4.5 million were of the pricey iPhone 5s, implying that between 4.5 and 5.5 million would have been of the polycarbonate-backed iPhone 5c. Apple does not break down its sales figures of individual iPhone models because of competitive reasons, but the firm is more candid in regards to smartphone sales than competitors like Samsung. Introducing two new iPhone models in 2013, Apple surpassed its previous record of 5 million iPhone 5 units sold on the products opening weekend last year.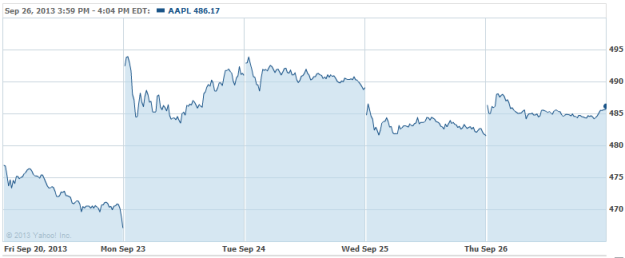 Amazon.com Inc. (NASDAQ:AMZN): Closing price $318.12
Amazon Chief Executive Jeff Bezos is making his boldest tablet offer thus far with a triumvirate of new Kindle Fire models that feature a few new features, some extra computing strength, and the notable low prices for which the firm is known. The online giant will offer a less expensive 7-inch Kindle Fire HD for $139, a new 7-inch Kindle Fire HDX starting at $229, and a bigger 8.9-inch Kindle Fire HDX starting at $379. The HDX models are available with both front- and rear-facing cameras and enhanced screens that show vivid colors in light and dark settings; they sport additional options for 4G wireless connectivity on the AT&T and Verizon Wireless networks.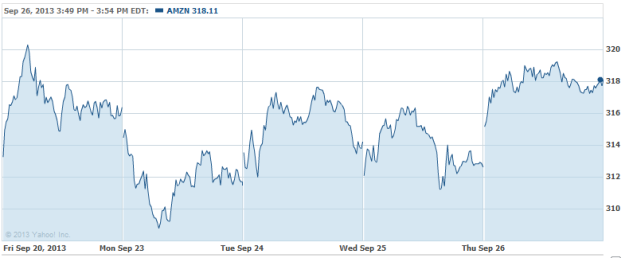 Don't Miss: Gates Waves Off Microsoft CEO Rumors, But Not Very Strongly