4 Tech Stock Stories for a Savvy Weekend Download
International Business Machines Corp. (NYSE:IBM): Closing price $176.69
IBM said Friday that it licensed a broad range of ARM Cortex processors from ARM Holdings. The corporation plans to offer the new microprocessors to its custom-chip clients, top firms that build network routers, switches, and the cellular base stations that enable pervasive wired and wireless communications throughout the world. The ARM Cortex-A15, Cortex-A12, Cortex-A7 and Cortex-M4 processors, together with the ARM Mali-450 Graphic Processing Unit, are included in the new license agreement.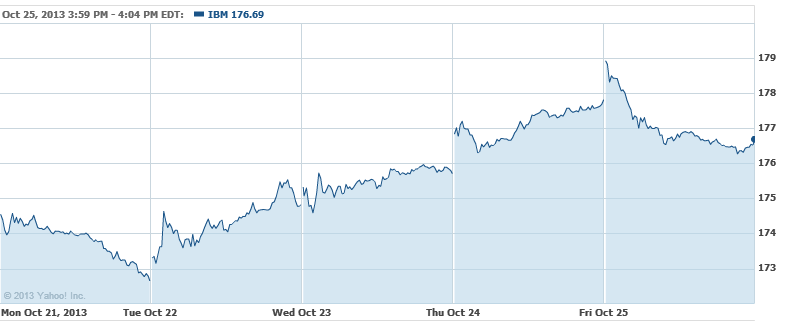 Google Inc. (NASDAQ:GOOG): Closing price $1014.14
According to a patent filing, Samsung Electronics (SSNLF.PK) is developing a device it calls "sports glasses" in a potential response to Google Glass. Meanwhile, Google is testing an early version of Google Glass with 10,000 people in the United States. The early version has the capacity to take pictures, record videos, navigate maps, and works without the use of a smartphone.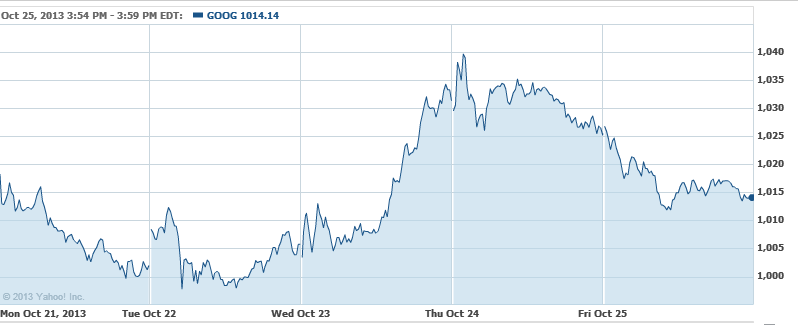 Apple Inc. (NASDAQ:AAPL): Closing price $525.79
Steve Wozniak, who invented the Apple I and Apple II computers, is not "blown away" by Apple's new line of thinner, faster iPads. This week, the company unwrapped a redesigned version of its flagship tablet called the iPad Air  and updated its iPad mini, both set to become available in late November. Speaking on stage at the Apps World tech conference in London, Wozniak said, "I was hoping for more storage." Further, he also reportedly said that when he finally watched Apple's big keynote on Tuesday, the iPads "didn't hit my needs … I don't have broadband at home … so I was hoping Apple had a 256GB iPad. I emailed my wife and said I didn't want one of those. "

Telecom Italia SpA (NYSE:TI): Closing price $9.29
Even though the company lost its CEO along with its investment-grade rating in October, Telecom Italia is mulling a capital increase of as much as 2 billion euros, or $2.8 billion, according to three sources who spoke to Bloomberg. They went on to say that Italy's top carrier is studying a proposal to raise between 1.5 billion euros and 2 billion euros from shareholders that include Spain's Telefonica SA. A final decision has not been made, and the option could be presented to the board at a scheduled meeting on November 7.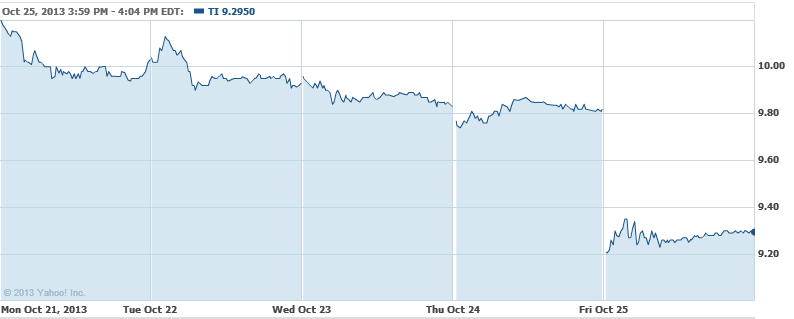 Don't Miss: Is Samsung Jumping Aboard the Google Glass Train With Microsoft?