4 Tech Stock Stories for a Tuesday Investment Update
Amazon.com Inc. (NASDAQ:AMZN): Closing price $303.35
On Tuesday, Amazon took action to appeal to developers to create additional applications for its Amazon Appstore and Fire operating systems. The online giant said that the program, Appstore Developer Select, will comprise "a broad range of marketing and economic benefits that will help improve app discovery and increase sales even further." Through the program, developers will get premium placement in Amazon's app store, 500,000 ad impressions on the Amazon Mobile Ad Network, and will also place in the Amazon Appstore Coins Rewards category.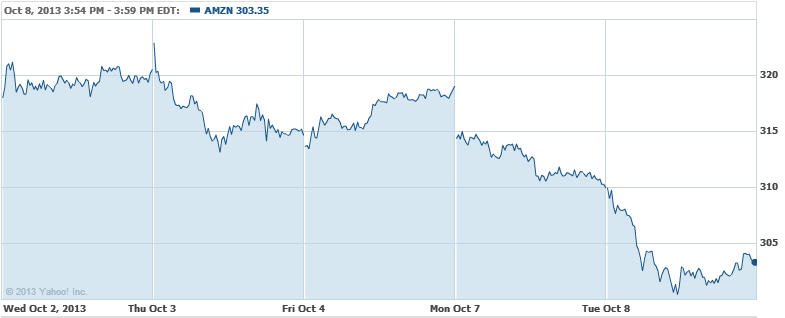 Google Inc. (NASDAQ:GOOG): Closing price $853.67
Google is debuting a laptop at $279 that runs its Internet-centric Chrome operating system, borrowing several high-end features found in models that go for $1,000 or more. Hewlett-Packard Co. manufactures the new HP Chromebook 11, and though its price is at par with most other Chrome OS notebooks, the new model features many design features found in more expensive products, including the $1,299 Chromebook Pixel.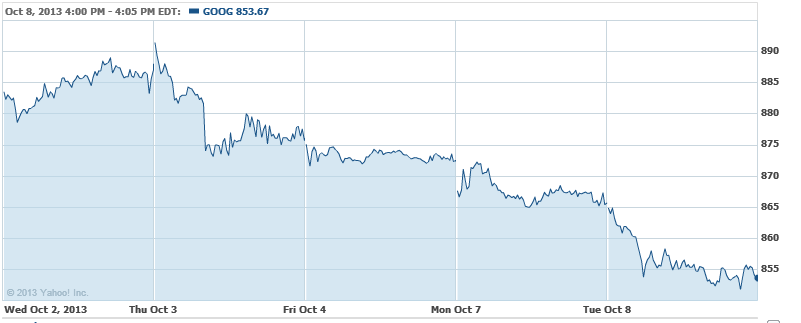 Oracle Corp. (NASDAQ:ORCL): Closing price $32.43
CtW Investment Group suggests that Oracle shareholders should vote against compensation packages for executives and hold back their support for directors on the board's compensation committee. The Group wrote in a letter to shareholders Monday that Chief Executive Larry Ellison and other top managers are overcompensated relative to their peers, given Oracle's "inferior returns." Citing compensation policies at Amazon.com Inc., Google Inc., and Apple Inc., CtW observed that, "While the company insists that Ellison's high pay is justified by his founder-CEO status, we note the stark contrast to other technology founder-CEOs."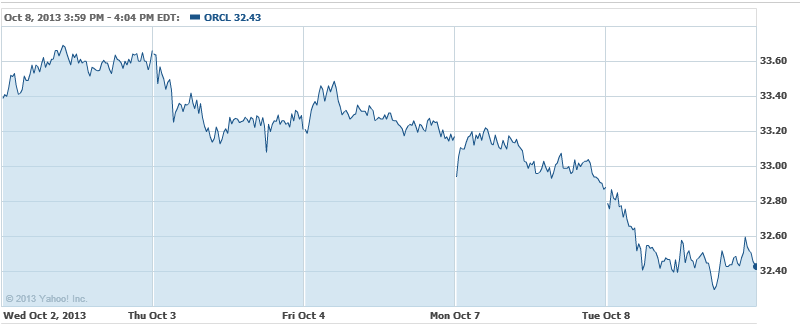 T-Mobile USA Inc. (NYSE:TMUS): Closing price $
Deutsche Telekom announced Tuesday that it is offering for sale a part of the T-Mobile USA bonds from its holdings that are worth $3.1 billion. The firm said it would offer two series of $1.25 billion each and one of $600 million, explaining in a statement that, "The proceeds of the sale of the bonds will serve Deutsche Telekom's general corporate purposes." The German telecom said it would offer $1.25 billion worth of senior notes due in 2019 and another portion of $1.25 billion notes, which are due in 2021.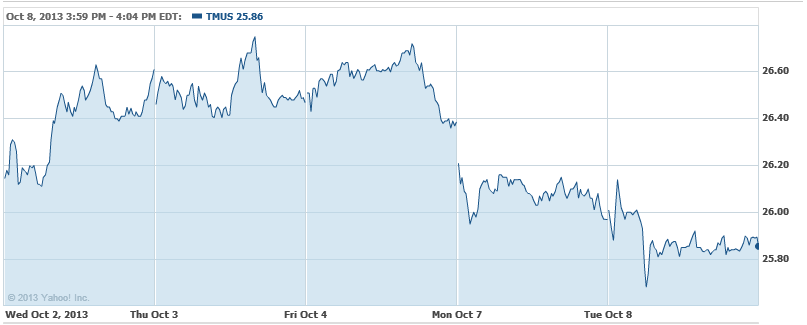 Don't Miss: Ready, Set, Go: Nokia Puts Deadline on New Smartphone Apps.