4 Tech Stock Stories Gaining Tuesday Traction
Google Inc. (NASDAQ:GOOG): Closing price $886.25
Google announced Estimated Total Conversions for search ads on its blog, saying: "This is an exciting first step to give marketers more insight into how AdWords drives conversions for your business by showing you both the conversions you see today, like online sales, as well as an estimate of conversions that take multiple devices to complete. Over time, we'll be adding other conversion types like phone calls and store visits as well as conversions from ads on our search and display network."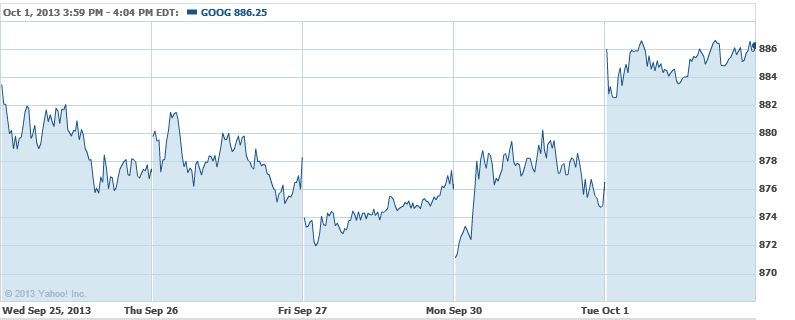 Apple Inc. (NASDAQ:AAPL): Closing price $487.95
Apple shares are closing up by 2.3 percent after activist investor Carl Icahn tweeted on Tuesday that he "pushed hard for a [$]150 billion buyback" with Apple CEO Tim Cook and that they would meet again in around three weeks. He also said during an interview with CNBC that an Apple buyback would be a "no-brainer." Prior to that, Icahn said he has a large position in Apple and that the firm is "extremely undervalued."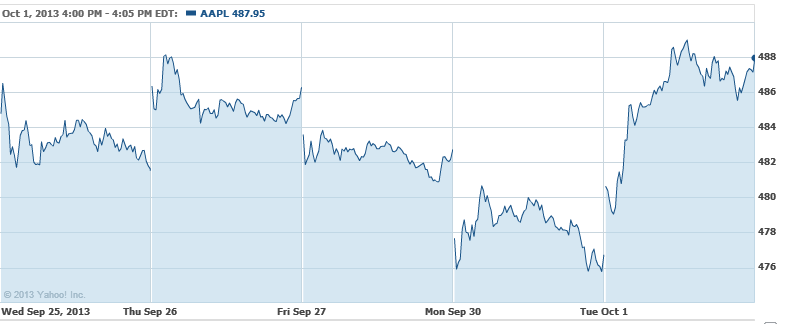 Aruba Networks Inc. (NASDAQ:ARUN): Closing price $17.41
The provider of next-generation network access solutions on Tuesday announced a new cloud-managed Wi-Fi solution that unites the simplicity of a cloud service with the performance, manageability, and reliability of enterprise-grade Wireless LANs. Different from previous generations of cloud solutions, the Aruba cloud Wi-Fi solution does not sacrifice critical enterprise capabilities like performance, resiliency and flexibility in return for simplified, cloud-hosted management.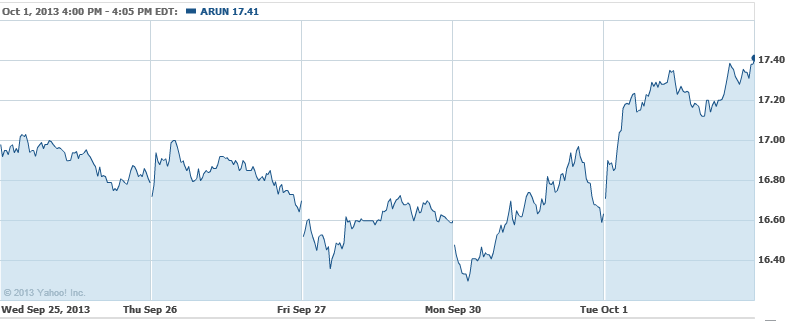 Facebook Inc. (NASDAQ:FB): Closing price $50.43
The former ad sales head of Univision, David Lawenda, has come to Facebook as its new vice president of global sales in United States, the company said to Business Insider. Lawenda will report to Vice President of Marketing Solutions Carolyn Everson, and he will head up all domestic ad sales. Lawenda left Univision in 2012, but it was unclear as to why at the time.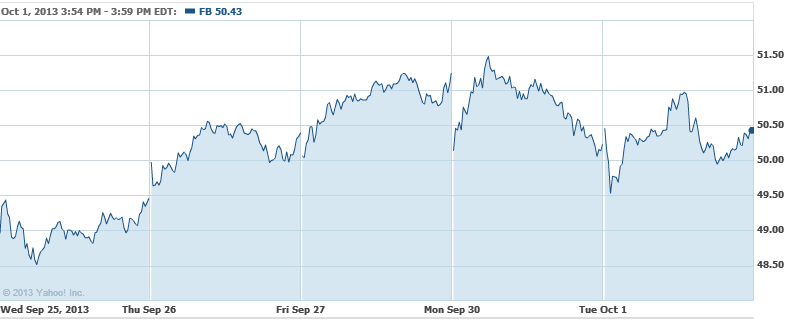 Don't Miss: Here's How Apple Helped Verizon and T-Mobile Grow.