4 Tech Stock Stories Gathering Notice On Friday
Apple (NASDAQ:AAPL): Closing price $441.81
Apple's annual Worldwide Developers' Conference will kick off on Monday morning, and the keynote session, scheduled to start at 1 p.m. Eastern Time, will feature Chief Executive Tim Cook and other top company figures previewing the most recent versions of iOS and OSX, the two operating systems that drive the firm's array of computing devices which include the iPhone, iPad, and Mac computer lineup. This will represent the public's first gander at new platform offerings since Apple reconfigured its software leadership team late in 2012, placing the design chief Jony Ive in charge of the "human interface" of all the firm's products.
Are these stocks a buy or sell? Let us help you decide.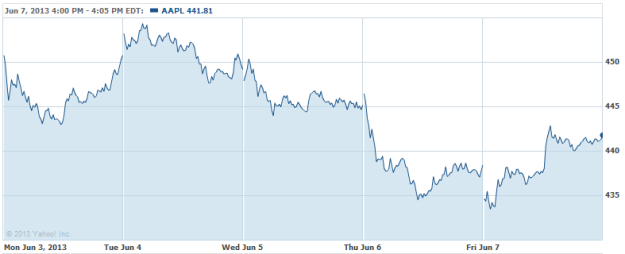 International Business Machines Corporation (NYSE:IBM): Closing price $206.35
The Central Intelligence Agency's $600-million contract award to Amazon.com for cloud-computing services has been successfully opposed by IBM. On Thursday, the Accountability Office backed IBM, concurring that the spy agency did not properly evaluate prices and waived a contract requirement for Amazon only. The arbitrator of federal contract disputes recommended that the CIA reopen its negotiations with the firms, thus allowing IBM another chance to prevail. IBM is a longtime federal contractor, accumulating some $1.5 billion in awards in the fiscal year that ended Sept. 30, 2012.
Are these stocks a buy or sell? Let us help you decide.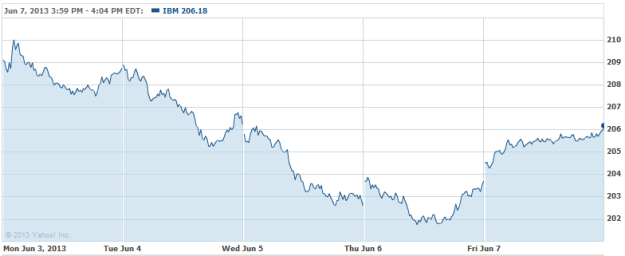 Sina Corporation (NASDAQ:SINA): Closing price $60.03
Two web giants in China are partnering, with Sina agreeing to promote videos on Sina Weibo from Youku Tudou (NYSE:YOKU), which is the merged entity that runs two of the country's top video sites. Youku's announcement emphasizes that 76 percent of Sina Weibo's daily active users access Weibo via mobile devices. In the meantime, Youku Tudou has approximately 170 million daily mobile video viewers currently. The video content promotion will be initiated throughout Weibo next month.
Are these stocks a buy or sell? Let us help you decide.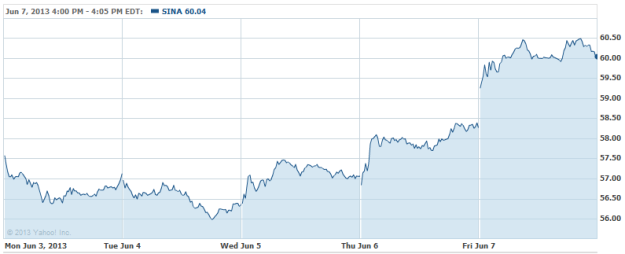 Salesforce.com (NYSE: CRM): Closing price $39.61
Salesfoce.com has announced that Keith Block will become its president and vice chairman, leading its world sales, customer support, and consulting services organizations. Further, Block has been named to salesforce.com 's board. In his most recent role as Oracle's executive vice president of North America Sales & Consulting, Block led an 11,000-person team, and built up a multi-billion dollar sales business division that saw record revenue growth and margin expansion over the span of 10 years.
Are these stocks a buy or sell? Let us help you decide.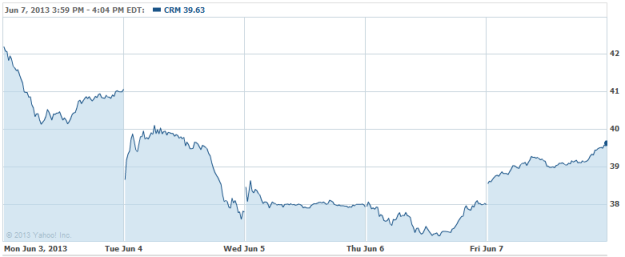 Don't Miss: Can Sprint Nextel Continue This Bullish Run?