4 Tech Stock Stories Kicking Off the New Trading Week
Google Inc. (NASDAQ:GOOG): Closing price $865.74
According to The Verge, seven of HBO's top shows can now be purchased from Google Play both in standard and high definition. Game of Thrones, The Newsroom, Girls, Boardwalk Empire, Veep, True Blood, and The Wire are now available in Google's digital store, with prices starting in a range of $1.99 and $2.99. HD episodes require an extra dollar, which means that buyers will pay up to $3.99 for more recent programming. Seasons may also be purchased in their entirety.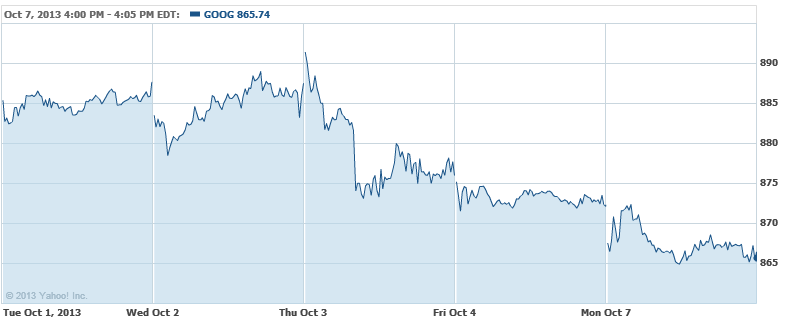 Apple Inc. (NASDAQ:AAPL): Closing price $487.75
Apple shares closed up 0.98 percent Monday, among the top gainers in the S&P 500. After Jefferies analysts met with Apple's suppliers in Asia, who have become "far more lenient on price," the stock was upgraded from Hold to a Buy and the analysts also raised its price target to $600 from $425. Analyst Peter Misek said that Apple's price is likely to appreciate prior to the iPhone 6 launch.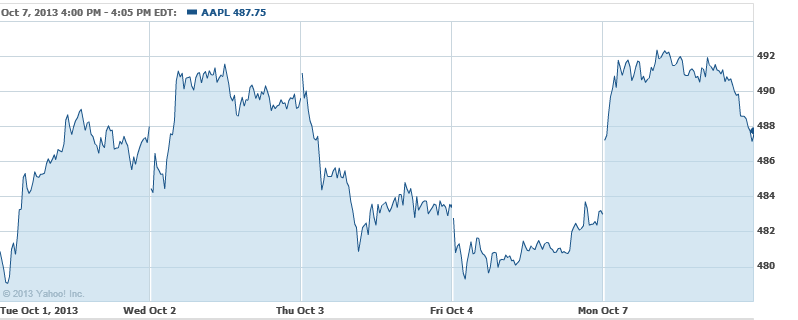 Mitek Systems Inc. (NASDAQ:MITK): Closing price $5.41
Mitek announced Monday at Money 2020 that it is working jointly with Experian, a global information services firm, to offer frictionless and safe mobile account opening. The partnering of Mitek's Mobile Photo Account Opening solution and Experian's fraud prevention and authentication services will help organizations streamline the account opening process, providing them the ability to take a giant leap toward monetizing the mobile channel.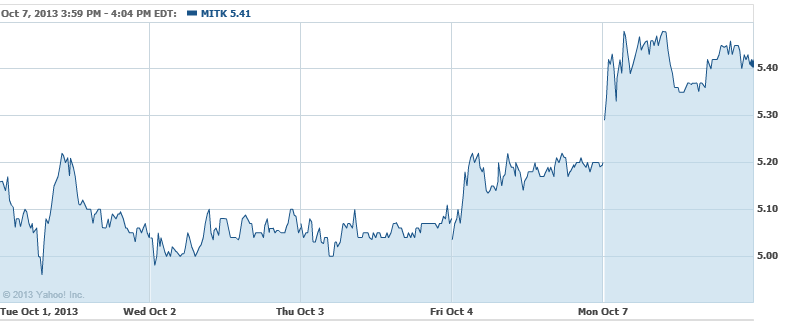 Vringo, Inc. (AMEX:VRNG): Closing price $2.83
Vringo reported that its wholly-owned subsidiary, Vringo Germany GmbH, filed a patent infringement lawsuit against Asus in Germany. Last Friday, Vringo GmbH sued ASUSTeK Computer, Inc. and ASUS Computer GmbH in Düsseldorf Regional Court. The filings claim infringement of the German part of European Patent 0,748,136. The patent in question relates to devices, including those having hotspot functionality, that provide data services between two different wireless/cellular networks. Vringo is a business engaged in the innovation, development, and monetization of intellectual property and mobile technologies.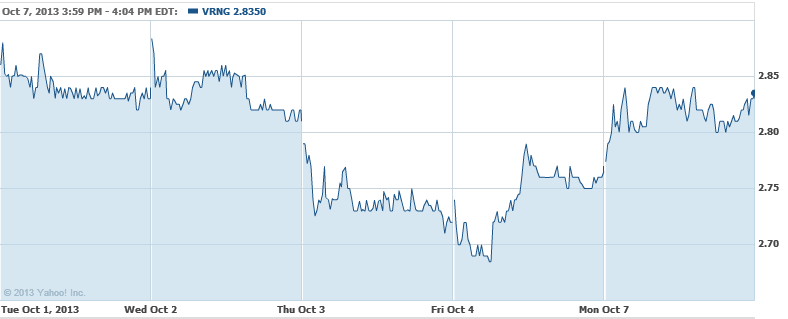 Don't Miss: Microsoft CEO Steve Ballmer Takes a Hit to His Wallet.