4 Tech Stock Stories Making a Big Midweek Commotion
Google Inc. (NASDAQ:GOOG): Closing price $877.23
Google's same-day delivery service is now open to the public in San Francisco, indicating that the firm's had success during its six-month testing of Shopping Express. Product Management Director Tom Fallows wrote in a Wednesday blog post that, "We are also launching a new mobile app, available for both Android and Apple iOS, to bring you the convenience of Google Shopping Express even when you're on-the-go." The company has been testing the same-day delivery service for groceries along with other retail sales for around six months in the San Francisco Bay area.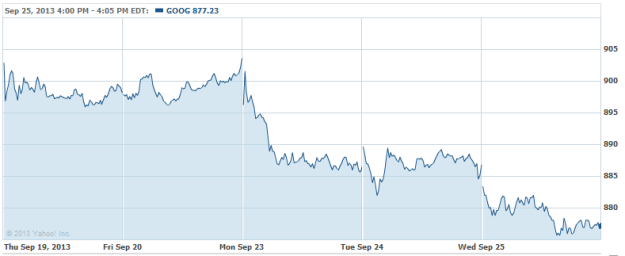 Amazon.com Inc. (NASDAQ:AMZN): Closing price $312.65
Amazon.com has started selling a ramped-up array of new Kindle tablets with several featuring a unique video helpdesk feature that it hopes will afford it an edge over Apple and Google during the approaching shopping season. Kindle Fire HDX tablets contain what Amazon has referred to as the "Mayday Button," which is a panic button that summons a tech-support representative to the screen, who can then advise a user as to how to operate the device or perhaps do it for them remotely. The service is free for HDX customers, and is Amazon's method of attempting to stand out in an increasingly crowded field of devices that perform many of the same functions.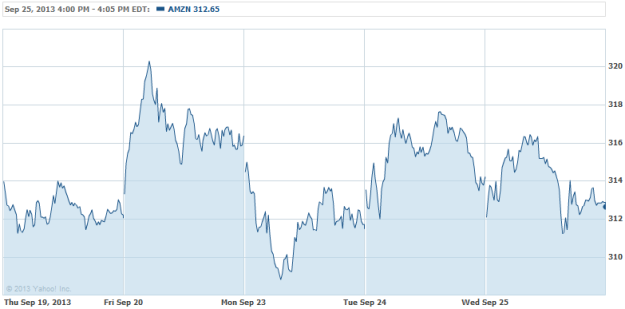 Nokia Corp. (NYSE:NOK): Closing price $6.63
The early Wednesday morning edition of Finland's Helsingin Sanomat reports that Nokia has urged the former Chief Executive Stephen Elop to accept a smaller bonus in hopes of stemming the disapproval and protest now spanning Finland. Consternation in Nokia's homeland accelerated on Tuesday as it was revealed that Nokia's Chairman Risto Siilasmaa had misrepresented facts last week, when he claimed that Elop's bonus arrangements were not unlike those of previous CEOs. Then on Tuesday morning, Nokia had to admit that Elop had actually received a contract that seemed to have been created to guarantee a quick $25 million pay-off if Elop could sell the handset division. According to Helsingin Sanomat, Nokia is now hurrying to assuage the public relations damage the ongoing drama is igniting.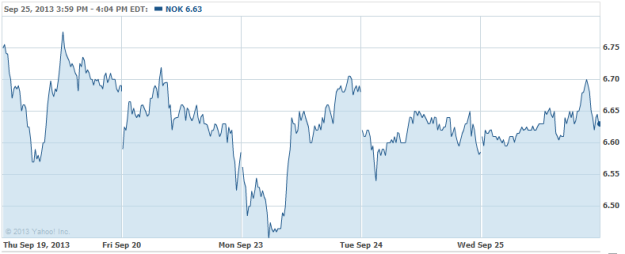 Apple Inc. (NASDAQ:AAPL): Closing price $481.53
France's finance ministry is probing the conditions which Apple imposes on mobile operators who sell its smartphones, says the French media BFMTV. The administrative body DGCCRF, which is charged with consumer protection and assuring competition, is investigating several clauses in Apple's contracts with mobile operators, among which include sales volume requirements, advertising restrictions, and commissions awarded sales staff. Operators like France's Orange and Vivendi's SFR have often complained privately concerning the influence that Apple holds in negotiations, since no operator can afford not to have the iPhone in its repertoire.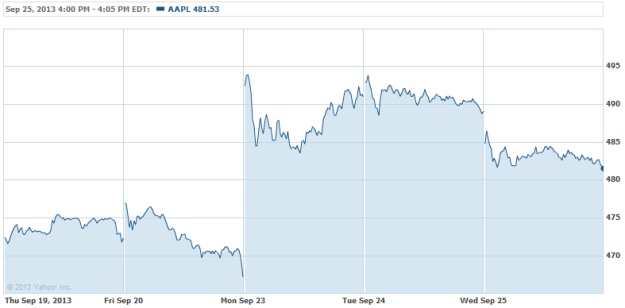 Don't Miss: Here's How BlackBerry Is Setting the Stage for Privatization