4 Tech Stock Stories Making a Midweek Commotion
Amazon.com Inc. (NASDAQ:AMZN): Closing price $298.23
In what must be termed a direct challenge to eBay's PayPal, Amazon announced late Tuesday that it will launch an online payments option that allows shoppers to make purchases on websites by logging in using their regular Amazon accounts. Called Login and Pay with Amazon, the new payment choice represents Amazon's most aggressive action thus far to take on PayPal, the world's preeminent online payments service, having 140 million registered users.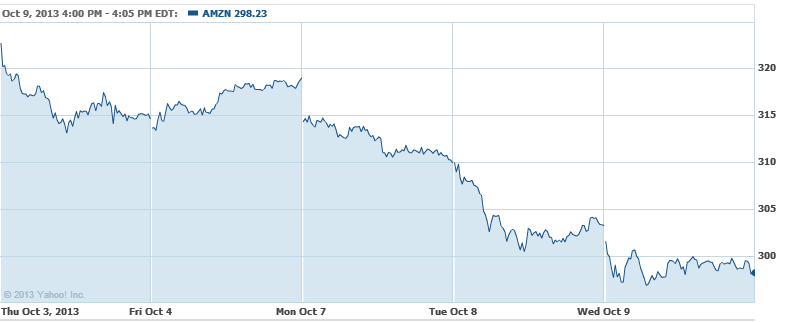 Baidu Inc. (NASDAQ:BIDU): Closing price $146.53
On Wednesday, Maxim upgraded Baidu from Sell to Hold, with a price target at $95. The upgrade was attributed to solid core business growth. However, the shares closed down by 1.49 percent at $146.54.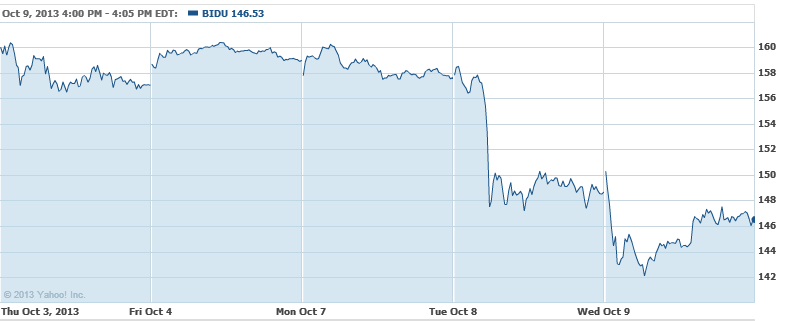 Apple Inc. (NASDAQ:AAPL): Closing price $486.75
Apple has decided to introduce its next-generation iPad tablets, reportedly on October 22, which just happens to be the same date Microsoft will release its Surface 2 tablets. It is extremely likely that the launch of the iPad 5 and iPad Mini 2 will pull attention from Microsoft's second go at the tablet market. The company's first attempt in 2012 went awry, with its original Surface tablets failing to take a lot of  share in a market led by Apple and Google Android-based tablets.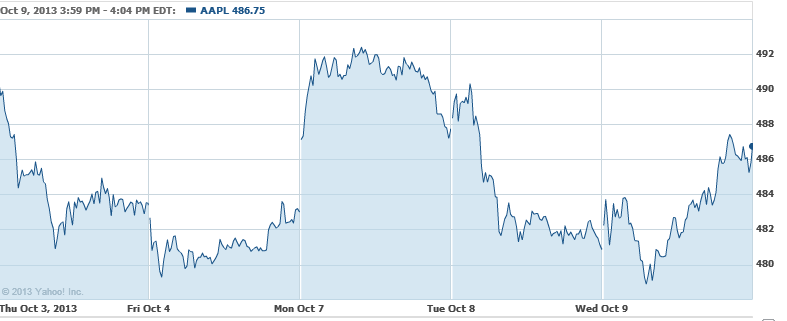 NQ Mobile Inc. (NYSE:NQ): Closing price $19.03
The world provider of mobile Internet services, NQ Mobile announced Wednesday the pricing of $150 million in aggregate principal amount of convertible senior notes due 2018. NQ Mobile will allow the initial purchasers, Morgan Stanley & Co. International plc, and Deutsche Bank Securities Inc. a 30-day option to buy up to an additional $22.5 million principal amount of notes.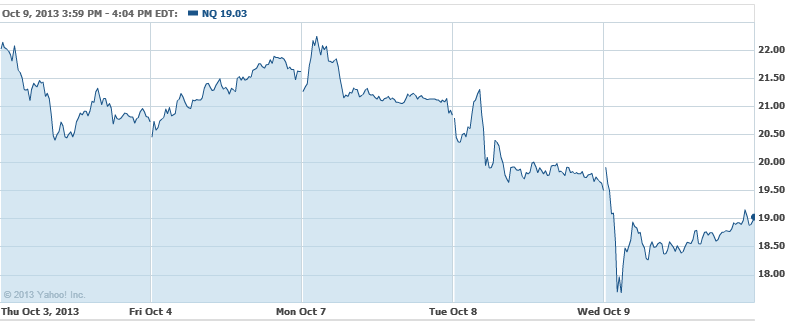 Don't Miss: Analyst: No Headwinds Ahead to Hurt Apple's Margins.