4 Tech Stock Stories Ready for a Midweek Download
Apple Inc. (NASDAQ:AAPL): Closing price $489.71
Chief Executive and Editor in Chief Henry Blodget of Business Insider remarked on Wednesday that Apple Chief Executive Tim Cook should ignore the activist investor Carl Icahn's demands for the company to increase its share repurchases. Blodget commented that, "All I can say is as a fellow Apple shareholder, I hope Apple tells Carl Icahn to stuff it. And I say that as a big fan of Carl Icahn, but enough about this financial engineering. Apple should stay focused on making great products. The stock will take care of itself." Blodget's remarks were a day after Icahn said that he had pressed Apple's CEO for a $150-billion share buyback during a dinner in New York.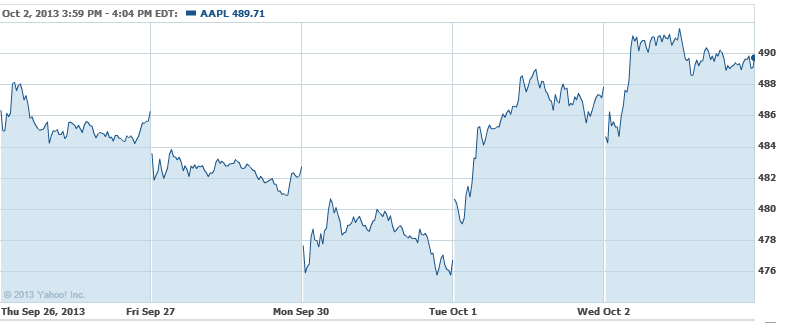 Google Inc. (NASDAQ:GOOG): Closing price $887.38
According to Engadget, Google's $35 Chromecast streaming dongle now has another video streaming service, adding support for the platform to its apps – Hulu. Starting Wednesday, Hulu will supply Chromecast streaming inside its Hulu Plus app, reflecting shows such as New Girl and Modern Family on the big screen. Dissimilar to  Netflix, which lets subscribers stream video from Chrome and its official apps, Hulu originally supported Chromecast by means of its tab casting feature. This extension will see a Cast button.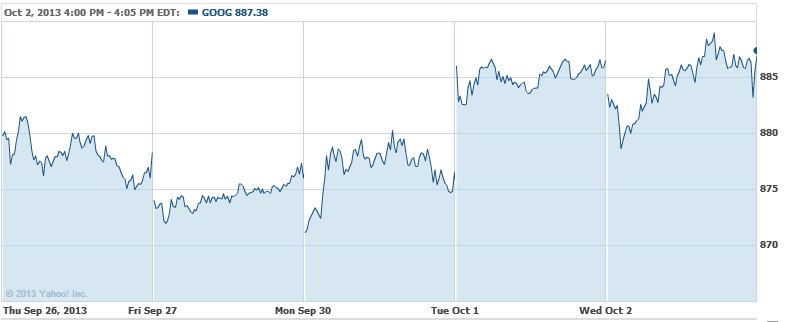 Baidu Inc. (NASDAQ:BIDU): Closing price $159.94
A division of Baidu wants to raise $125 million by listing in the United States, in which strong investor appetite for Chinese Internet stocks is outweighing lingering worries regarding accounting irregularities from firms based in China. Qunar Cayman Islands, which supplies online travel services, would be the fourth company in China to look to United States exchanges in 2013, and its planned New York offering would be the largest U.S. IPO by a Chinese firm in two years.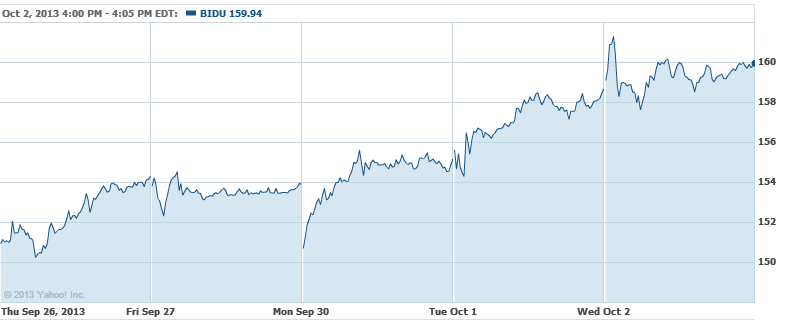 Cree, Inc. (NASDAQ:CREE): Closing price $68.59
Cree is setting a new industry benchmark with higher performance XLampXP-G2 LEDs. The most recent innovation sports a 7-percent increase in brightness versus the already industry-leading XP-G2 family. The new LEDs provide lighting makers with an unprecedented combo of light output, effectiveness and outstanding reliability, while delivering an immediate reinforcement in performance. XP-G2 LEDs are utilized in a wide variety of applications, like street and area lighting, PAR replacement lamps and high-performance flashlights.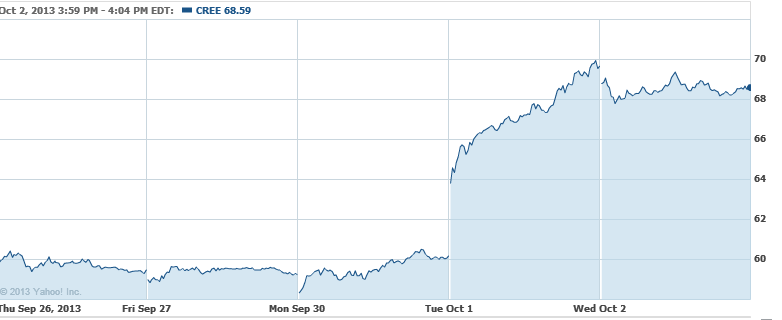 Don't Miss: Tweet, Tweet: Icahn and Cook Meet for Apple Buybacks.