4 Tech Stock Stories Ready for a Monday Download
Apple Inc. (NASDAQ:AAPL): Closing Price $490.64
On Sunday, German hackers claimed to have broken into the iPhone fingerprint scanner only two days after the debut of the tech that Apple promises will better guard devices from criminals and snoopers seeking access. If hackers were indeed successful, it would be quite an embarrassment for Apple, which is gambling on the scanner to distinguish its smartphone from new models made by Samsung Electronics Co., Ltd. and others running the Android operating system of Google Inc.
Two prominent iPhone security experts said to Reuters that they believed the German group, called the Chaos Computing Club, or CCC, had defeated Apple's Touch ID, although they had not personally replicated the method used.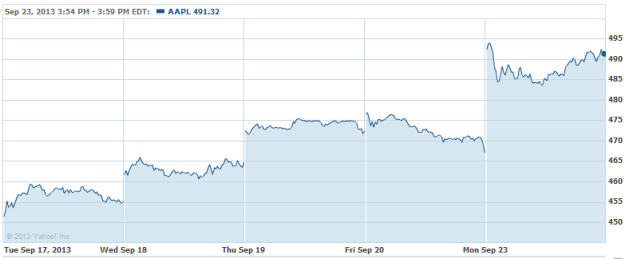 Sony Corp. (NYSE:SNE): Closing price $21.29
Sony Japan executive Masayasu Ito says that PlayStation 4 hardware will take a loss at its launch, but the company expects to immediately retrieve the costs, when a typical user also purchases a PlayStation Plus subscription and games. Ito made the comment Monday to Eurogamer in an interview at the firm's Tokyo headquarters. Well-placed sources told Eurogamer that Sony anticipates that it will make an approximate $60 loss per $399 unit sold, but when presented with the figure, Ito denied it, only because the company does expect a typical user to buy a console along with these other items.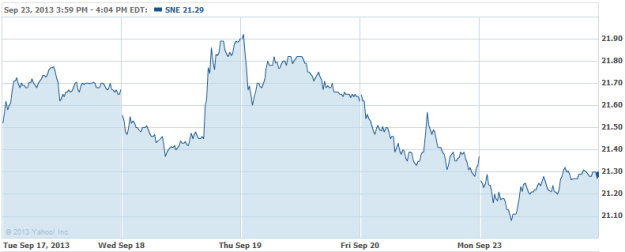 Analogic Corp. (NASDAQ:ALOG): Closing price $80.95
On Monday, Analogic said that it has bought the remaining ownership interest in the privately-held ultrasound tech firm PocketSonics, Inc. Analogic has held a minority equity position in PocketSonics since 2010, and since then, Analogic has been collaborating with PocketSonics through an Analogic-funded development and tech license accord to advance the PocketSonics technology. The deal brings this advanced tech, associated intellectual property, and a small focused team of engineers to Analogic.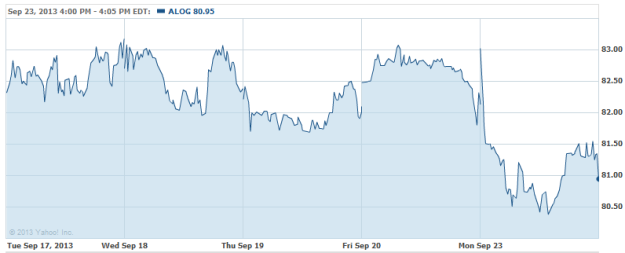 Silicom Ltd. (NASDAQ: SILC): Closing price $34.60
Silicom  announced that it has purchased all the IP related to the unique Virtualization Off-Load Engine developed during the past two years by the privately-held Net Perform Technology Ltd., registered in Hong Kong. Through the terms, the buyer has obtained exclusive access to this important tech, thereby gaining a significant competitive advantage.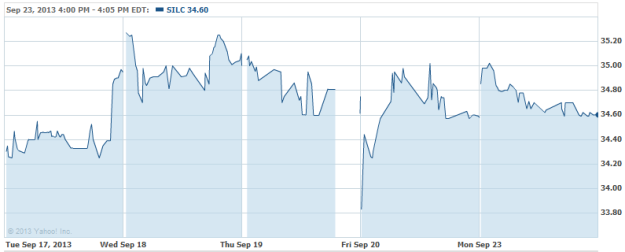 Don't Miss: Sen. Al Franken to Apple: How Secure Is Touch ID?