4 Tech Stock Stories Ready For a Monday Download
Apple (NASDAQ:AAPL): Closing price $438.89
On Monday at its WWDC keynote event, Apple announced iTunes Radio, which is its long-rumored streaming music service which will rival Pandora (NYSE:P), Spotify, Rdio, Xbox Music, Google Play Music All Access, along with others. The 'radio' is built into iOS 7′s Music app. The service is without charge, with "text and audio ads," but users who are iTunes Match subscribers may have it completely ad-free. Apple Chief Executive Tim Cook remarked that It's "the best way to discover new music," and works on iOS, Mac, and Apple TV.
Are these stocks a buy or sell? Let us help you decide.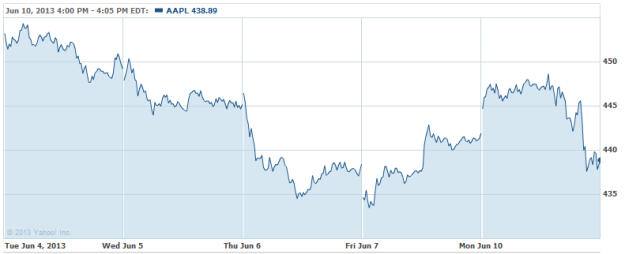 Microsoft Corporation (NASDAQ:MSFT): Closing price $35.47
Microsoft says that Xbox One will be released in November at a price of $499. The One will be available in 21 markets worldwide, including the United Kingdom where it will go for £429. In Europe, the Xbox One will be 499 euros, but the company is not yet saying exactly in which locations the console will be made available. The price of $499 gets buyers the new console, the new Kinect, a wireless controller, and a 14-day trial of Xbox Live Gold. At this same price Microsoft is also developing a limited-edition commemorative bundle, replete with unique packaging, a limited-edition controller, and a commemorative achievement for Xbox Live.
Are these stocks a buy or sell? Let us help you decide.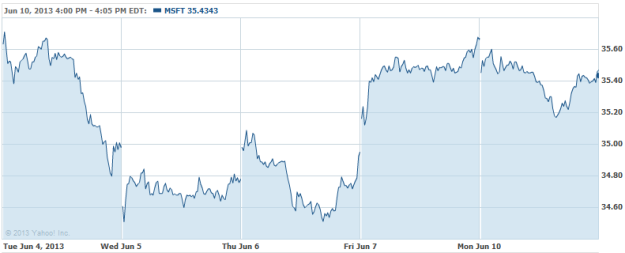 France Telecom (NYSE:FTE): Closing price $9.99
On Monday, Orange Chief Executive Stephane Richard was being detained for questioning, in regards to his role in a 2008 arbitration process that led to a large pay-out to businessman Bernard Tapie, according to a judicial source. At that time, Richard was head of cabinet to the then Finance Minister Christine Lagarde, who now leads the International Monetary Fund. Richard has denied any wrongdoing, and his being held for questioning does not necessarily entail his being placed under inquiry for the accusations.
Are these stocks a buy or sell? Let us help you decide.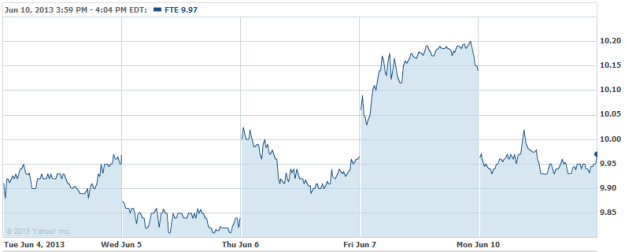 Google (NASDAQ:GOOG): Closing price $890.60
Sources have reported to Globes that Google will purchase the Israeli navigation app and traffic report start-up Waze at a price of $1.3 billion. The acquisition will now be completed following months of reports that Waze would be sold to either Google or Facebook (NASDAQ:FB). Waze has nearly 50 million users, which is a lot for an Israeli firm. Reports emerged last year that Apple wanted to buy Waze, and in late August, it was reported that Facebook was in talks to buy the company. According to certain reports, representatives for Facebook came to Israel to meet Waze executives, but reached no deal in the negotiations, perhaps because of the price.
Are these stocks a buy or sell? Let us help you decide.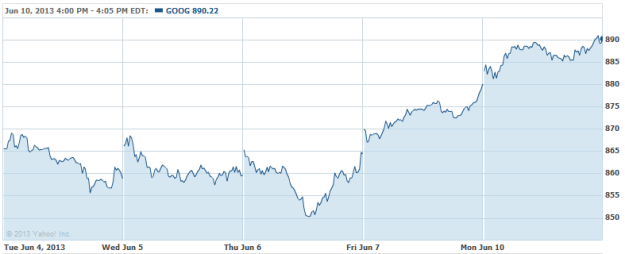 Don't Miss: PS4 and Xbox One: Ready to Challenge Mobile Gaming?