4 Tech Stock Stories Ready for a Savvy Halloween Read
Oracle Corp. (NYSE:ORCL): Closing price $33.50
On Thursday, a crushing 2-to-1 majority of shareholders voted against Oracle Chief Executive Larry Ellison's pay package in a non-binding vote after complaints that the third-richest man on the planet makes too much while his company struggles against smaller competitors. The vote was similar to the vote at last year's meeting, but it requires no changes from the firm, although it emphasizes sentiments among shareholders regarding high pay juxtaposed against weak financial performance. In an initial tally, over 1 billion votes were cast to approve Oracle's executive compensation and in excess of 2 billion against.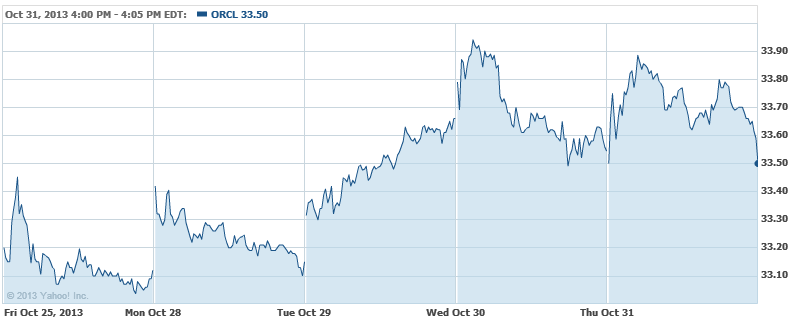 Google Inc. (NASDAQ:GOOG): Closing price $1031.99
A thus far unnamed engineer from Google has been recruited to help mend HealthCare.gov, the new federal insurance exchange website that is exasperating everyone except Obamacare opponents. Spokeswoman Julie Bataille for the Centers for Medicare and Medicaid Services said that Software firms Red Hat and Oracle will also help. Bataille wrote in a blog item posted on Thursday that, "As part of the 'Tech Surge,' we've added key personnel from the government and private sector, including expert engineers and technology managers. These dozens of people are strengthening and reinforcing the team we have working 24/7 to address the problems around HealthCare.gov."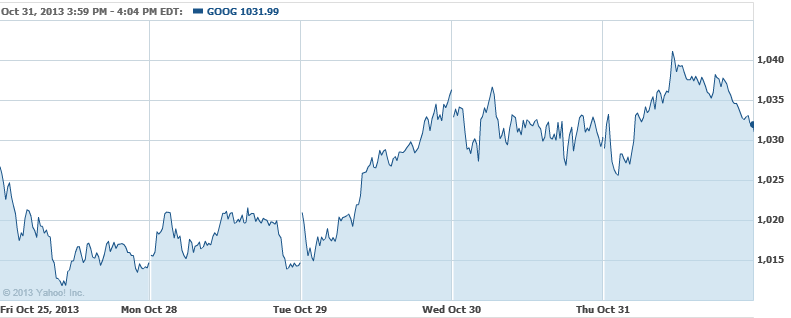 Apple Inc. (NASDAQ:AAPL): Closing price $522.37
Apple appears to be following a similar path after letting go of its smartphone market share so as to preserve its profit margins and premium brand reputation, and it now seems to be doing the same with tablets. IDC said late Wednesday that Apple's tablet market share fell to its lowest point ever in the third quarter. Its iPads comprised 29.6 percent of global tablet shipments, which were down from 40.2 percent year-over-year, but Apple still retained its first place market share position. At the same time, the number two tablet vendor Samsung snapped up a 20.4 percent market share, up from 12.4 percent one year before.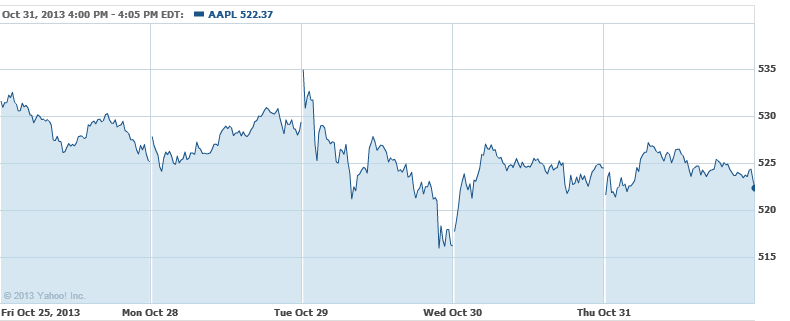 Qualcomm Inc. (NASDAQ:QCOM): Closing price $69.47
Qualcomm has purchased the FlexNoc intellectual property and some 43 engineers in France working on it, for an unreported amount. The SoC maker will give Arteris FlexNoc updates on "an agreed upon schedule and provide certain engineering support," according to a Qualcomm spokesman. The updates will back the current Arteris pattern of quarterly updates responding to user requests, and a major upgrade every three or four years, said President K. Charles Janac of Arteris, which is now comprised of about 23 persons, including some six field application engineers.

Don't Miss: Here Are Google's Cool New Photo Tricks.