4 Tech Stock Stories Ready for a Tuesday Download
LinkedIn Corp. (NYSE:LNKD): Closing price $245.80
Analyst Ken Sena at Evercore Partners has reiterated an Overweight on LinkedIn and elevated his price target from $250 to $280 after running favorable checks. Sena observed that, "Our new target considers improving engagement data, continued triple-digit growth in domestic job postings, and an upbeat management meeting at the company's Mountain View HQ last week." Evercore raised its 2014 revenue estimates by about 1 percent to $2.39 billion, compared to consensus of $2.13 billion.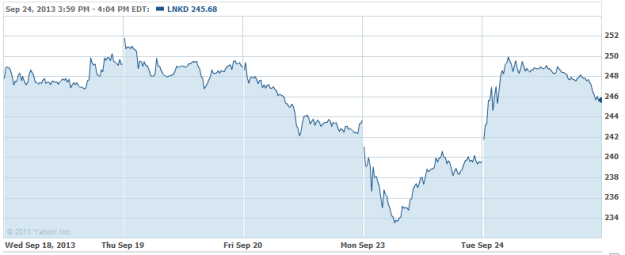 Apple Inc. (NASDAQ:AAPL): Closing price $489.10
Apple has debuted an updated line of iMacs featuring faster processors, enhanced graphics, quicker 802.11ac WiFi connectivity, and improved Flash storage. The new iMacs may now be had from Apple's online store. Senior Vice President of Worldwide Marketing Philip Schiller commented that, "iMac continues to be the example that proves how beautiful, fast, and fun a desktop computer can be. Inside its ultra-thin aluminum enclosure, the new iMac has the latest Intel processors, faster graphics, next generation 802.11ac Wi-Fi and faster PCIe flash storage."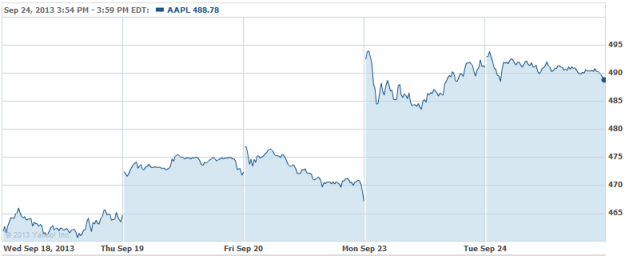 Intuit Inc. (NASDAQ: INTU): Closing price $65.96
Intuit has reimagined QuickBooks Online as the world small business operating system. Available in over 100 countries, this next-generation QuickBooks Online, supplies small businesses and accountants with an intuitive, easy-to-use design that provides small businesses access to a robust, open platform that grows with small businesses and works at any time. The online version of QuickBooks is created to take advantage of the cloud, and is an open platform that sets the company's foundation for future growth in the United States and also worldwide.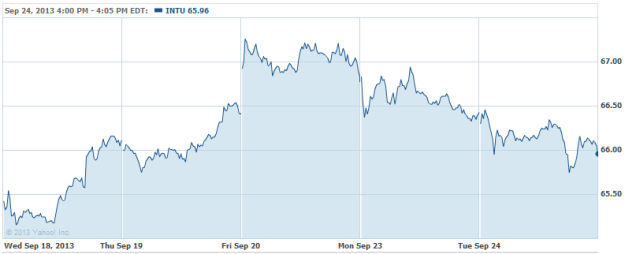 Intralinks Holdings, Inc. (NYSE: IL): Closing price $8.42
On Tuesday, the SaaS provider of inter-enterprise content management and collaboration solutions launched Intralinks Deal Nexus, the biggest worldwide deal marketplace and professional network for qualified merger and acquisitions professionals. Intralinks Deal Nexus offers a secure and confidential sourcing platform in which dealmakers may find and engage the best buyers or capital partners, employed by over 5,000 private equity firms, corporations, investment banks, and advisors to intelligently connect and exchange deal opportunities.
Representing the firm's first community offering in the social enterprise market, Intralinks now offers a unique end-to-end solution for managing the full lifecycle of strategic transactions — from deal preparation, marketing, and sourcing, all the way through to due diligence and execution.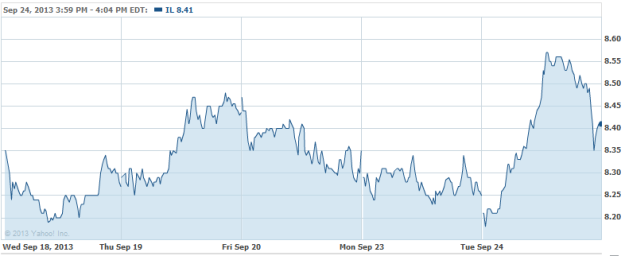 Don't Miss: Can Google Prove Its Digitized Books Are 'Fair Use'?