4 Tech Stock Stories Ready for a Tuesday Update
Amazon.com Inc. (NASDAQ:AMZN): Closing price $359.42
On Tuesday, Amazon debuted a new type of instance for its EC2 cloud computing platform that was specifically created for applications that need 3D graphics capabilities. Employing these new instances, Amazon contends, its users may now "build high-performance DirectX, OpenGL, CUDA, and OpenCL applications and services without making costly up-front capital investments."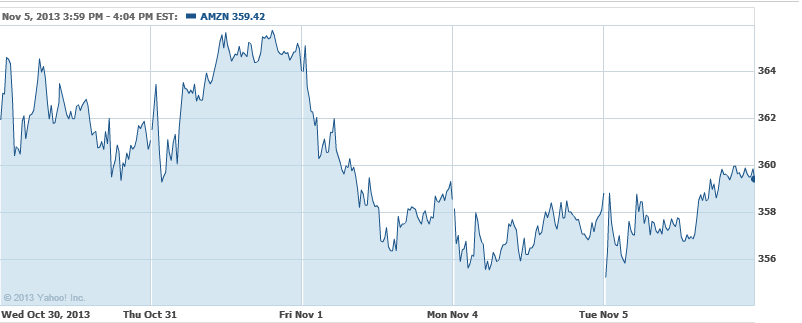 Apple Inc. (NASDAQ:AAPL): Closing price $525.43
A late rumor that Apple's products should see a growth jump next year is from PadNews, which suggests that a 12.9-inch iPad is being tested at Foxconn, and that the larger tablet is presently going through UI prototype debugging. However, other sources believe that the larger screen might actually be a more manageable 11.4 inches. PadNews also says that the "iPad maxi" will be released in March, which would mean only a five-month buffer between the releases of the iPad Air and the new, bigger iPad.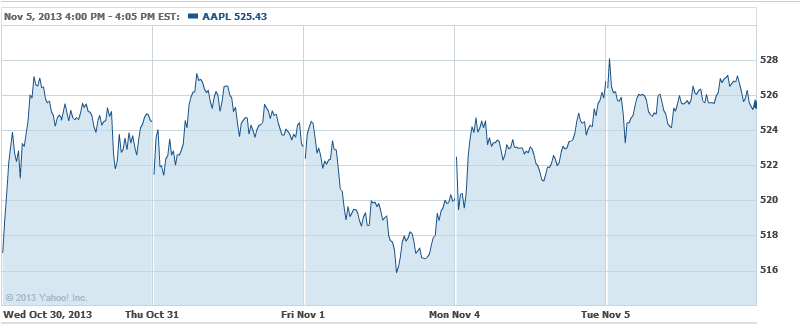 On Track Innovations Ltd. (NASDAQ: OTIV): Closing price $1.81
On Track has inked a major contract to provide its NFC readers with one of its domestic channel partners who primarily serves the unaddressed retail market in North America. The accord requires the channel partner to buy over $10 million in OTI NFC readers inside a three-year term. The firm has received purchase orders for an initial 40,000 readers, which it intends to ship by the end of this year. On Track is a world player in cashless payment solutions, based on contactless transactions and near-field communication tech.

Google Inc. (NASDAQ:GOOG): Closing price $1021.52
Google has launched a how-to shop that sells expert advice on pretty much everything in live video sessions streamed on computers and smartphones. The service, Helpouts, began taking calls for help on Tuesday, and offers connections to more than 1,000 merchants, instructors, websites, and health care specialists who cleared Google's background checks. Helpouts is intended to fill the gaps in Google's search engine, which sometimes delivers insufficient results, as the answers that are wanted are unavailable on a website, according the Google executive Udi Manber, who manages the new service.

Don't Miss: Mrs. Bezos: Amazon Book Is a 'Lopsided and Misleading Portrait'.