4 Tech Stock Stories Sparking Interest
Apple (NASDAQ:AAPL): Current price $506.91
Apple introduces installment payment plans for buyers of iPhones and MacBook laptops in China as it fights to compete with low-cost devices in the biggest computer and mobile-phone market on Earth. Payments on purchases at prices from about $50 through $5,000 made with Apple's Chinese website can be spread out over a maximum of two years. The plan requires a credit card from China Merchants Bank Co. and entails fees between zero and 8.5 percent.

Are these stocks a buy or sell? Let us help you decide. Check out our Stock Picker Newsletter now.
Rackspace Hosting (NYSE:RAX): Current price $77.35
On Wednesday at the Open Compute Summit in Santa Clara, California, the firm's Chief Operations Officer Mark Roenigk revealed plans to open cloud company in support of and in partnership with Open Compute suppliers which supply open source datacenter solutions. In 2012, Rackspace introduced the industry's premier OpenStack powered cloud platform of compute, storage and networking. Roenigk commented that, "Rackspace will support those companies and organizations that share our vision for an open cloud."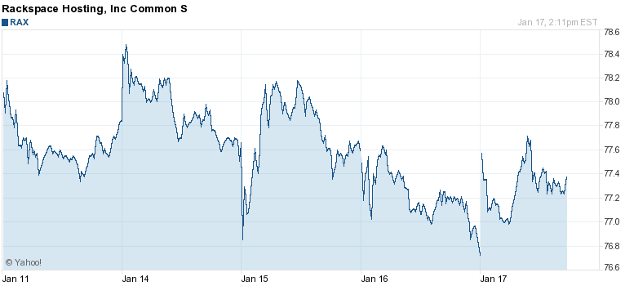 Open Table (NASDAQ:OPEN): Current price $51.84
On January 10th, the company  entered into a credit agreement with Wells Fargo Bank, which provides for a senior secured revolving credit facility of $50 million, for working capital and other general corporate purposes with a three-year maturity. No drawings were made under the revolving facility on the closing date of the agreement.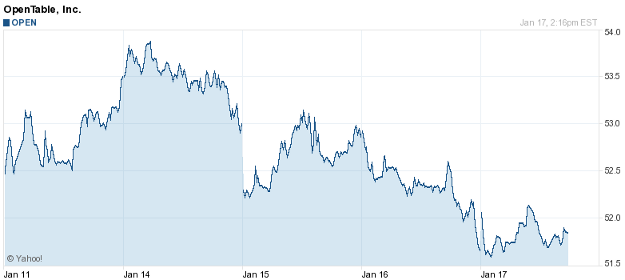 Nokia Corporation (NYSE:NOK): Current price $4.55
On Thursday, Nokia announced another series of jobs cuts, even though the company enjoyed solid pre-Christmas smartphone sales. The move is designed to help in its restructuring, but may could easily impact the sluggish Finnish economy. The handset manufacturer said it would slash 300 jobs, mostly in Finland, and transfer hundreds more other workers to Indian suppliers, thus removing them from its payroll. In the manner, as many as 820 jobs will be outsourced.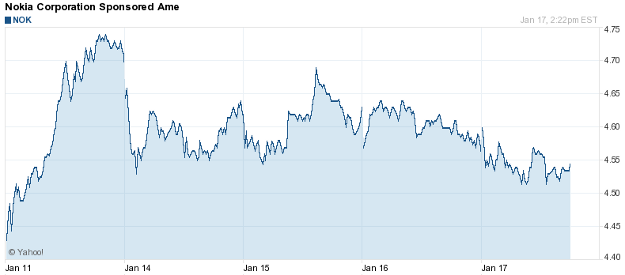 Don't Miss: Is Apple Staring at Flattening Sales?