4 Tech Stock Stories to Help Close the Tumultuous Trading Week
Google Inc. (NASDAQ:GOOG): Closing price $1027.36
There has been much chatter and speculation regarding the mysterious barges, one of which is moored in the San Francisco Bay and the other at the Portland, Maine harbor. Guesses as to their purpose include a range of everything from offshore data centers to floating research labs. However, local San Francisco TV station KPIX reports that the multi-story vessels made out of stacked shipping containers are invitation-only luxury showrooms for Google's Glass wearable computers and other such items.

Qunar Cayman Islands Ltd. (NASDAQ:QUNR): Closing price $28.46
In a Friday IPO, shares of the Chinese travel booking service controlled by Baidu Inc. (NASDAQ:BIDU) went over the moon, raising $167 million. Qunar, which means "where to go" in Chinese, saw its shares close up 89.33 percent at $28.40. The firm sold 11.1 million American depositary receipts at $15 apiece, higher than its initial target of between $9.50 and $11.50, which was later raised to as much as $14, according to filings of the firm. Goldman Sachs Group Inc. (NYSE:GS), Deutsche Bank AG (DBK:GR), and Stifel Financial Corp. (NYSE:SF) co-managed the IPO.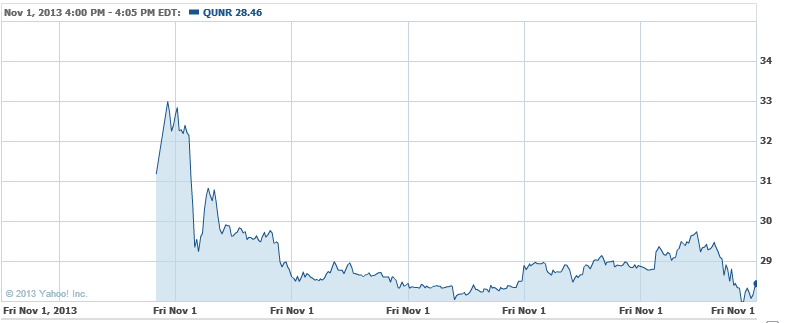 Apple Inc. (NASDAQ:AAPL): Closing price $519.85
Apple stores worldwide were slammed Friday as tech enthusiasts lined up to grab Apple's latest iPad tablet. The iPad Air debuted in 42 countries including the United States, representing the most recent device to enter an increasingly intense tablet market. According to Apple's website, it seems that consumers will have few problems securing an iPad Air, since both the silver and space gray models in all storage sizes will be available to ship by Monday.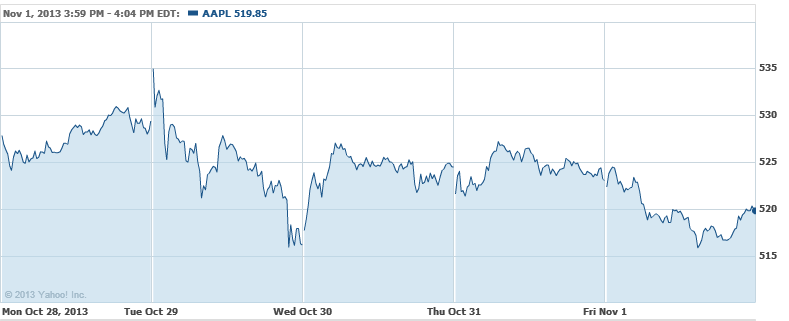 Seagate Technology Plc. (NASDAQ:STX): Closing price $49.23
Seagate said that it has increased the size of its previously reported offering of $500 million aggregate principal amount of senior notes due 2018 to $800 million. The notes were priced at 100 percent of the aggregate principal amount, and will bear interest at a rate of 3.75 percent per annum. They will be issued by Seagate HDD Cayman, an indirect wholly-owned subsidiary of Seagate Technology and guaranteed by the latter.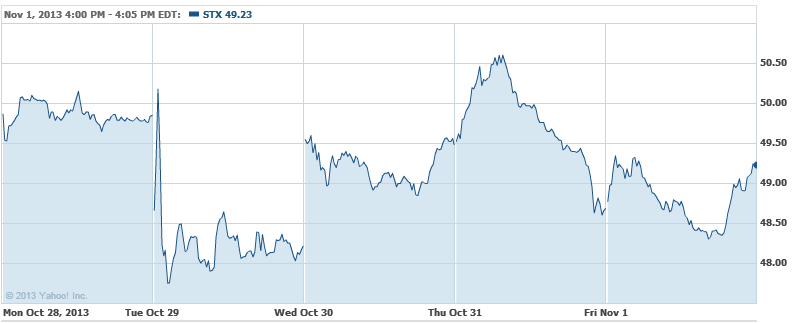 Don't Miss: What Parts of Vodafone Does AT&T Want?