4 Tech Stock Stories Waiting for Your Tuesday Update
SolarCity Corp. (NASDAQ:SCTY): Closing price $46.88
On Tuesday United States Senator Jeff Sessions (R-AL) sent a letter to Treasury Secretary Jacob Lew inquiring about taxpayer-funded grants received by the solar-panel installer SolarCity, backed partly by Tesla Motors Chief Executive Elon Musk. Since its founding in 2006, the firm has been consistently unprofitable, but its supporters on Wall Street contend that it will generate cash flow in the coming years while its capital costs fall and lease payments go up.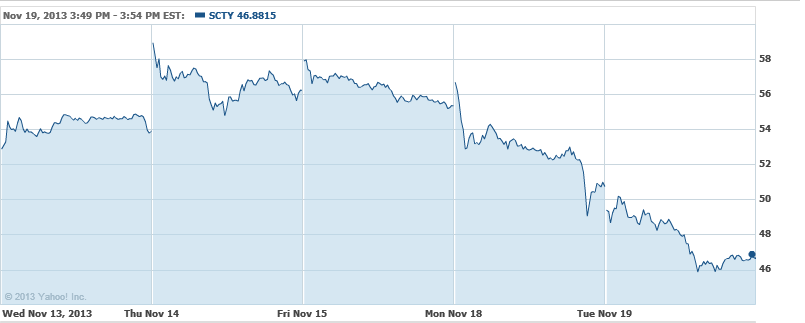 Apple Inc. (NASDAQ:AAPL): Closing price $519.49
The website 9to5Mac is reporting that Apple Stores will soon begin accepting even water damaged iPhones as part of its "Reuse and Recycle" trade-in program. The firm has confirmed to The Verge that when an old iPhone is brought to trade in for a new one at a retail location, it will no longer reject it out-of-hand if the liquid contact indicator reads positive. Prior to this, Apple would not accept iPhones if the liquid contact indicators had been activated, rendering them without value for trade-in purposes.
Google Inc. (NASDAQ:GOOG): Closing price $1024.27
Google is working jointly with the private equity player Kohlberg Kravis Roberts & Co. L.P. and the solar specialist, Recurrent Energy, to invest in six photovoltaic power facilities. It is said that Google and KKR will supply equity and debt to finance the six projects. The aggregate amount of the deal is expected to be worth $400 million, out of which $80 million will be paid for by Google. The combined output capacity of the six facilities, five of which are located in California and one in Arizona, should be 106 megawatts.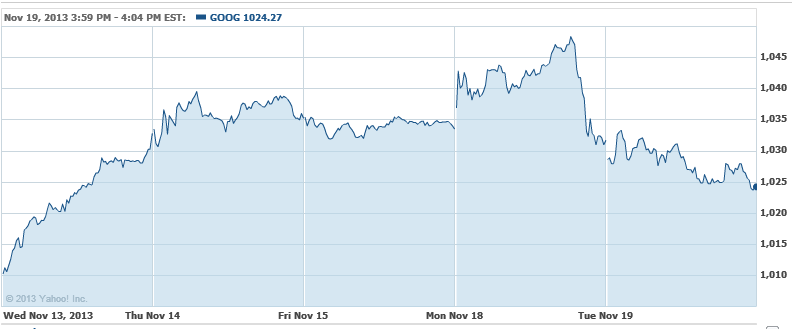 LinkedIn Corp. (NYSE:LNKD): Closing price $221.36
LinkedIn is debuting a new feature called a Showcase Page, that will permit businesses on the professional networking site to aim at the fans of a specific product or brand. The firm's Vice President, Marketing Solutions Products David Thacker, said that when firms with several different products want to discuss all of them from a single page, it can get "a little bit overwhelming" for followers who do not particularly want all of that content.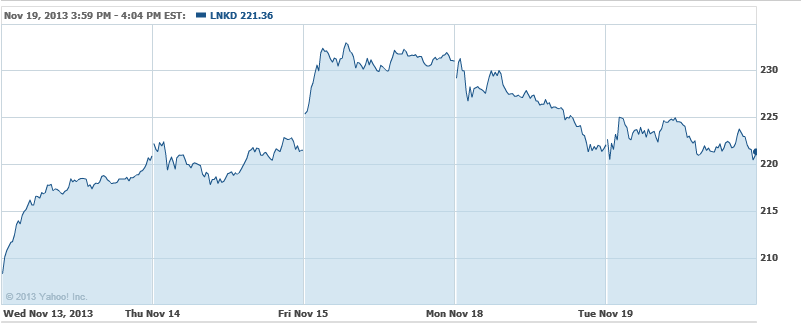 Don't Miss: Is Microsoft in Violation of European Privacy Regulations?