5 Amazing Apple Products That May Be Coming in 2014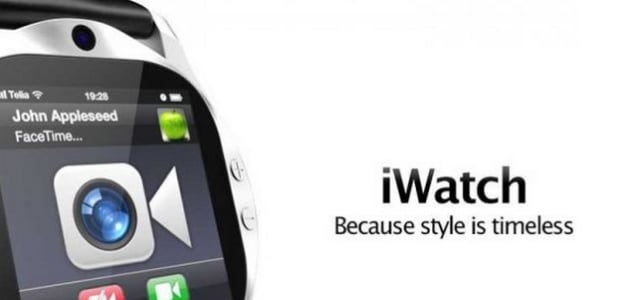 Some industry watchers have criticized Apple's (NASDAQ:AAPL) leadership for a perceived lack of innovation since the death of legendary Apple CEO Steve Jobs. Apple's senior vice president of marketing, Philip Schiller, addressed those critics when he unveiled the radically redesigned Mac Pro at this year's Worldwide Developers Conference. "Can't innovate anymore, my ass," said Schiller, wryly. Meanwhile, CEO Tim Cook has hinted about "some amazing new products that we will introduce across 2014." Here are five products that Apple may unveil next year.
1. Wearable tech product: iWatch
There have been persistent rumors about an upcoming Apple wearable tech product ever since a Chinese supply chain source suggested that the Cupertino, California-based company was interested in a developing a smartwatch last year. Earlier this year, well-connected Apple commentator Mark Gurman at 9to5Mac cited sources that reported Apple had already assembled a wearable tech product development team that included medical sensor specialists, fitness professionals, and battery efficiency experts.
More recently, Apple Insider uncovered an Apple patent filing that outlined a Bluetooth-based wireless tech that would be well suited for a small wearable tech device like an iWatch. Another recently published patent uncovered by Patently Apple described a flexible OLED display tech that could also be incorporated into a smartwatch. According to DisplaySearch analyst David Hsieh, Apple will release its long-rumored iWatch in the fourth quarter of 2014.

2. Apple television product: iTV
Rumors of an Apple television set were recently reignited when the company acquired 3-D vision and motion-sensing technology company PrimeSense. PrimeSense is perhaps best known for supplying the 3-D vision and gesture technology that powered Microsoft's (NASDAQ:MSFT) Xbox 360 Kinect system. Many analysts believe that Apple will likely implement PrimeSense's technology in a similar fashion for an Apple television set.
Besides acquiring gesture-based control tech, Apple has also been laying the foundation for an Apple television product by negotiating for the rights to television content directly from content providers. According to sources cited by Quartz, Apple has held discussions with Disney's (NYSE:DIS) ESPN, Time Warner's (NYSE:TWX) HBO, and Viacom (NYSE:VIA). Although these companies represent only a small fraction of the total content available through cable, Apple believes that it will only need a few premium content providers in order to establish a viable television set product. Piper Jaffray analyst Gene Munster has predicted that the so-called iTV will launch in 2014.

3. Large-screen iPhone: iPhone 6
The growing consumer preference for large-screen smartphones has led many industry analysts to predict that Apple will launch an iPhone with a bigger screen in 2014. Several tech commentators have noted that the trend is especially strong in Asia, where Apple is keen to expand its market share.
There have also been multiple supply chain rumors about Apple's development of a large-screen iPhone. The Wall Street Journal reported in September that Apple was testing screen sizes that ranged from 4.8 inches to 6 inches. Last month, Bloomberg cited an unnamed source who said Apple would release a 4.7-inch screen size iPhone and a 5.5-inch screen size iPhone in 2014. Similarly, DisplaySearch analyst David Hsieh predicted that Apple will release a 4.7-inch screen iPhone as well as a phablet-size iPhone with a 5.7-inch display in 2014. Finally, China's hit-or-miss Ctech website recently reported that Apple has already started testing a 4.9-inch iPhone 6 prototype.

4. Large-screen iPad
The iPhone may not be the only device that Apple is giving a screen size boost. According to a Korea Times report from last month, Apple is also working on an iPad with a 12.9-inch screen. Per the Korea Times' source, the display is already being manufactured, and the tablet will be released "sometime early next year."
The device will supposedly feature a higher resolution than the current flagship iPad Air. "[T]he upcoming iPad will provide very clear quality similar to that of UHD [ultra-high definition]," according to the supply chain source. The Wall Street Journal reported similar rumors in July about a "new tablet measuring slightly less than 13 inches." Digital Spy reported that the large-screen tablet will be called the iPad Pro.

5. Apple automobile: iCar
Although the possibility of an Apple automobile is not brought up as much as the other product rumors, it should be noted that Apple co-founder Jobs was always interested in creating a so-called iCar. As previously reported by The New York Times, Jobs told journalist John Markoff that he was interested in creating an Apple automobile shortly before he passed away.
Apple executive Philip Schiller confirmed Jobs' interest in developing an Apple vehicle in his testimony during last year's patent-infringement trial with Samsung. According to Times columnist Nick Bilton, Schiller said Jobs discussed creating "crazy stuff" like a camera or a car. Apple has already ventured into the in-vehicle infotainment market with its iOS in the Car system. Although an Apple iCar is less likely than a large-screen iPhone or iPad, it should be noted that Apple has a history of entering new markets when it identifies a consumer need.
Follow Nathanael on Twitter @ArnoldEtan_WSCS
Don't Miss: Analyst: China Mobile Will Get More Out of iPhone Deal Than Apple