5 Apple Rumors We Hope Come True in 2014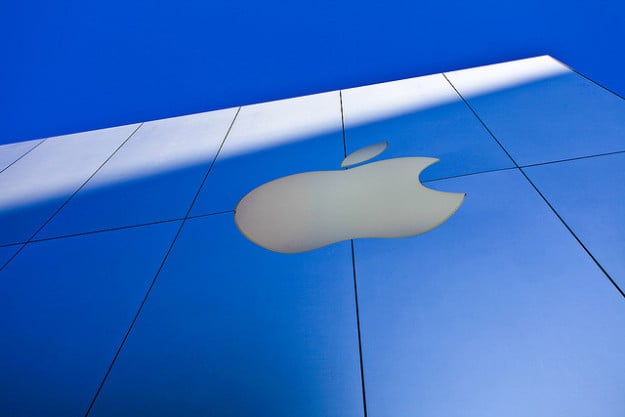 There is probably no other company today that inspires as many rumors as Apple (NASDAQ:AAPL) does. While Apple has a proven history of developing trendsetting products that usually become the standard bearers in the market, the California-based tech company is also notoriously secretive about its upcoming plans. Combine those company traits with a loyal user base hungry for information, and you have the perfect environment for developing rumors.
Last year was an especially fruitful time for Apple rumors as multiple "unnamed sources" in the company's supply chain leaked rumors about several new Apple products that consumers may see in 2014. Meanwhile, U.S.-based sources leaked information about a new payments service that Apple might launch this year. Although none of these rumors can be independently confirmed, here are the top five rumors that we would most like to see come true in 2014.
1. Mobile Payments Service
Although several analysts have long speculated that Apple could one day leverage its millions of iTunes accounts into a mobile payments service, several recently reported rumors suggest that the service may finally be realized in 2014. Last week, the Wall Street Journal cited unnamed "people familiar with the situation" who reported that CEO Tim Cook and Internet Software and Services SVP Eddy Cue were meeting with various industry leaders to discuss the implementation of a payments service for "physical goods and services on its devices." This week, ReCode reported that several "payments industry executives" claimed that eBay (NASDAQ:EBAY) subsidiary PayPal was trying to deflect any potential competition with Apple's mobile payments service by offering to lend a hand with various types of support services.
Despite the fact that it is unknown what form Apple's mobile payments service will take, several industry watchers have speculated that it may incorporate the use of the Touch ID fingerprint scanner that is found on the iPhone 5S. The increasing use of Apple's iBeacon technology has led others to conclude that the micro-location technology may also be integrated into a mobile payments system.
Apple CEO Tim Cook noted Apple's ongoing interest in the mobile payments arena during the company's recent fiscal first-quarter earnings conference call. "The mobile payments area in general is one that we've been intrigued with, and that was one of the thoughts behind Touch ID," said Cook. "But we're not limiting ourselves just to that. So I don't have anything specific to announce today, but you can tell by looking at the demographics of our customers and the amount of commerce that goes through iOS devices versus the competition that it's a big opportunity on the platform."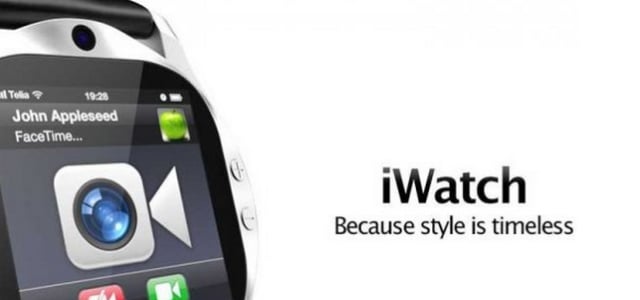 2. Health-Monitoring iWatch
Rumors of an Apple smart watch product have been around since at least 2012. However, the iWatch rumors have recently been bolstered by several hires that Apple has made from the wearable tech and medical sensor fields. According to 9to5Mac's insider sources, Apple formed a wearable tech product development team last summer that included medical sensor experts from companies like AccuVein, C8 MediSensors, and Senseonics. This week, MobiHealthNews reported that medical sensor specialist and former chief medical officer of Masimo Corporation (NASDAQ:MASI) Michael O'Reilly also joined Apple's iWatch team. Meanwhile, analysts such as Cantor Fitzgerald's Brian White and DisplaySearch's David Hsieh have both predicted that Apple will release an iWatch in 2014 based on their supply chain checks.
Finally, the Taiwan-based DigiTimes recently reported that one of Apple's suppliers has already undertaken a trial manufacturing run for Apple's iWatch. Although DigiTimes has a mixed track record when it comes to the accuracy of its supply chain rumors, there appears to be a growing consensus that Apple will enter the wearable tech market this year.
3. Large-Screen Sapphire iPhone
Rumors of a large-screen iPhone have been around ever since Samsung (SSNLF.PK) pioneered the phablet category with its Galaxy Note product line. However, the large-screen iPhone rumors have been steadily gaining momentum over the past several months. Most recently, the Wall Street Journal cited "people familiar with the situation" who reported that Apple is planning on releasing two new iPhones with larger screen sizes this year. The smaller of the two devices will feature a screen over 4.5 inches, while the other device will have a screen over 5 inches. Although the Wall Street Journal's report cannot be independently confirmed, the predicted iPhone sizes are in–line with reports from other media outlets.
There are also indications that Apple's next iPhone models will feature sapphire-covered displays in lieu of Corning's (NYSE:GLW) Gorilla Glass. Apple has partnered with sapphire manufacturer GT Advanced Technologies (or, GTAT) to secure a steady supply of sapphire from a plant in Arizona. According to documents submitted to U.S. Foreign Trade Zone officials, Apple has plans to have the plant operational by February. Additionally, the Hong-Kong-based Apple Daily recently reported that Apple supplier Foxconn has successfully completed a trial production run of about 100 iPhone prototypes with sapphire displays.
It should be noted that sapphire is an extremely hard and scratch-resistant material that could make Apple's iPhones even more durable. Seeking Alpha's Matt Margolis recently speculated that Apple may also be planning on layering a sapphire-covered iPhone with solar cells to create a sun-powered smartphone.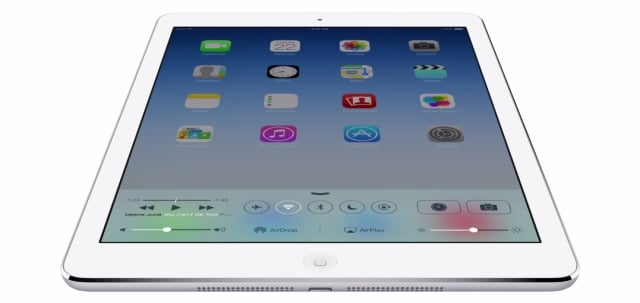 4. Large-Screen iPad
Apple's iPhone is not the only product that is rumored to be getting a size boost. Rumors of a large-format iPad were first reported by Korea's ETNews in May of 2013. Since then, several media outlets have reported that Apple will debut a 12.9-inch or 13-inch iPad in 2014, including the Wall Street Journal and the less reliable DigiTimes. According to DigiTimes' "upstream supply chain" sources, Apple is planning on releasing the large-screen iPad in October of this year.
Evercore Partners analyst Patrick Wang predicted that the oversized iPad will disrupt the notebook market by combining the iPad's form with the functionality of a MacBook Air. Other industry watchers believe that the large-screen iPad that will function as a desktop computer replacement for the traditional PC. Either way, Apple fans would likely appreciate the option of another iPad screen size.
5. Apple Television Product: iTV or Upgraded Apple TV?
Rumors about a revolutionary Apple television product have been circulating ever since Steve Jobs told his biographer that, "I'd like to create an integrated television set that is completely easy to use." Several prominent industry analysts, including Piper Jaffray's Gene Munster, have predicted that the so-called "iTV" will launch in 2014.
However, the most recent rumors suggest that Apple's long-rumored television product will actually be an upgraded Apple TV device with expanded capabilities. According to unnamed insider sources cited by 9to5Mac's Mark Gurman, Apple is currently developing a successor to its digital media receiver device that may include new types of content and a reworked operating system. One of the upgrades may be the addition of game support that will allow users to directly download games to the digital media receiver, reports iLounge.
Apple's recent acquisition of motion-sensing technology company PrimeSense has led other industry watchers to speculate that the new Apple TV may include gesture-based controls. Whether it is a full-fledged television set or simply a revamped Apple TV product, many Apple aficionados are definitely looking forward to seeing what Apple does in the television arena this year.
Follow Nathanael on Twitter (@ArnoldEtan_WSCS)
More From Wall St. Cheat Sheet: