5 Exciting Tech Trends to Watch at CES 2014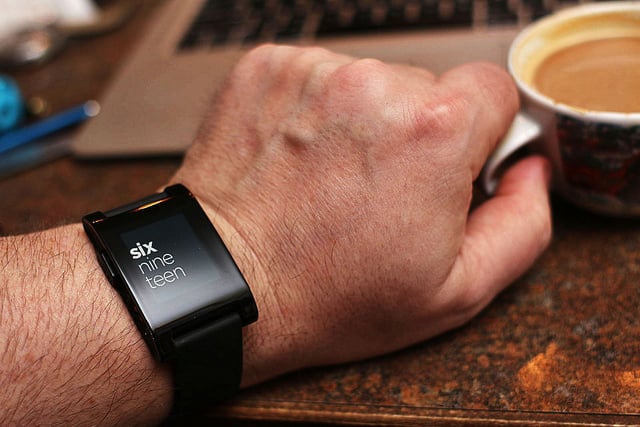 The tech world's premier tradeshow kicks off this week as businesses and consumers flock to Las Vegas, Nevada for International CES 2014 (Consumer Electronics Show) that runs from January 7 through January 10. Although the products featured at the upcoming show are expected to cover the whole gamut of tech product categories, there are several tech trends in particular that are generating a lot of buzz this year. Here are five exciting tech trends to keep an eye on at this year's CES.
1. Wearable Tech
Many industry watchers have predicted that wearable tech products will be a huge trend at this year's show. Smartwatches in particular are expected to make a major splash at CES 2014. "We are not going to see an [Apple (NASDAQ:AAPL)] iWatch at CES, but we will see a lot of competitors," Cantor Fitzgerald analyst Brian White told Bloomberg Radio recently. "Wearable tech at CES this year will be the thing."
According to Neowin, LG is expected to demonstrate its Life Band wrist fitness tracker and many other smaller companies will likely unveil various types of smartwatches similar to the recently launched Samsung (SSNLF.PK) Galaxy Gear. "Smart glasses" inspired by Google's (NASDAQ:GOOG) Google Glass product will also likely be a large part of the wearable tech trend. However, other types of wearable tech products are also expected, including "smart" contact lenses, reports TopTechNews.
2. Ultra High-Definition Displays
There is a growing industry push for 4K resolution displays for televisions and computer monitors. Although most television broadcasts are not yet available in Ultra HD, or UHD, quality, television manufacturers are already preparing for the next high-definition trend. As noted by TopTechNews, Samsung and Sony (NYSE:SNE) are both expected to show off their latest UHD television models. Netflix (NASDAQ:NFLX) has already announced that it will roll out UHD streaming next year, while Google-owned YouTube is expected to show off its 4K streaming capabilities on various UHD displays at CES, reports GigaOM.
3. Internet of Everything
As noted by TopTechNews, the so-called "Internet of Things" or "Internet of Everything" will be a major trend at this year's show; especially considering the increasing use of wearable tech. This trend covers the smart connectivity between real world objects, the Internet, and people. Apple, which has already created an "Internet of Things" at its retail stores with its interactive iBeacon system, will have its wireless micro-location technology utilized for a promotional CES scavenger hunt.
As previously reported by IDG News Service, Samsung has also been working on its own "open ecosystem for connected objects" known as SAMI, or Samsung Architecture for Multimodal Interactions. The open platform is intended for wearable tech devices, home automation systems, and vehicles, and it may be featured at this year's CES.
4. Driverless Cars
Self-driving cars have become an increasingly important tech trend recently, thanks in part to Google's pioneering advancements in this field. An entire area of the 2014 show will be dedicated to technologies that enable "smart" driverless cars. TopTechNews noted that car-related floor space has increased by 25 percent this year compared to last year. Ford (NYSE:F), Audi, and Mercedes-Benz are all expected to unveil autonomous vehicles at this year's show, reports CNET.
5. Video Games
Although CES has traditionally not focused on video games, the increasing popularity of mobile gaming and the push to expand PC gaming into the living room has made video games a trend to watch at this year's show. Mobile gaming accessories for tablets and smartphones will also likely have a big presence, including devices that utilize motion sensors.
On the console front, PC makers such as iBuyPower and Digital Storm have announced that they will be unveiling their Steam Machine models at CES 2014, reports Neowin. Both devices use Steam OS, an open source Linux-based operating system that is primarily designed for playing video games. The debut of these third party Steam Machines could signal a major power shift in the home video game market.
Follow Nathanael on Twitter (@ArnoldEtan_WSCS)
More from Wall St. Cheat Sheet: