5 Features from Google's New Moto X You Need to Know About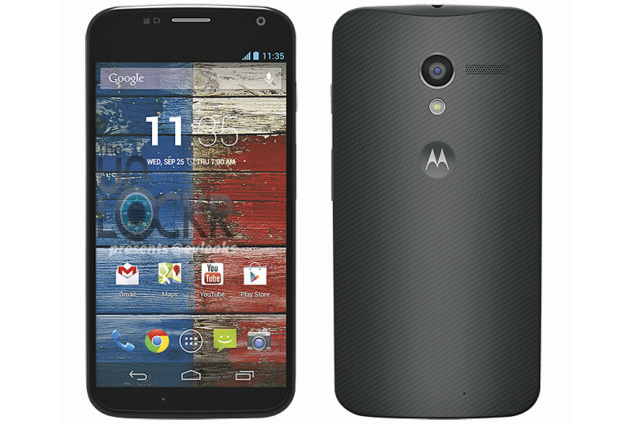 As Google (NASDAQ:GOOG) continues to struggle to prove the value of its $12.4 billion purchase of Motorola last year, it is preparing to roll out its mobility unit's first homegrown smartphone, the Moto X.
And when Google's latest smartphone becomes available for purchase, consumers will have access to a number of unique features that the tech giant believes will make its Moto X stick out. However, Apple (NASDAQ:AAPL) and Samsung Electronics Co. undoubtedly still run the smartphone game, so as Google struggles to maintain and increase the small fraction of the smartphone market it currently manages, it hoes its 4.7-inch screen device can help pull it back to its initial success.
With Bloomberg's help, here are 5 features that Google is offering along with its Moto X:
1. Colors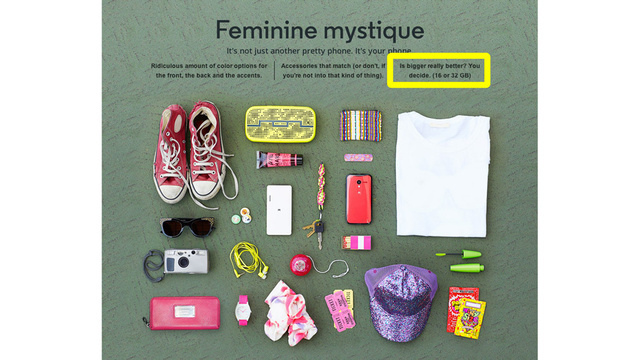 Google is preparing to offer consumers a wide palate of colors from which they can choose to wash their phone in. Starting at $199 with a two-year contract, the tech giant is teaming up with AT&T (NYSE:T) to allow customers to customize their Moto X via Motorola's Moto Maker website. There, users can customize the color of the back of the phone, the edges, the color of the volume and power buttons, and the ring around the camera. There are 2,000 color combinations to choose from. However, initially, the phone will only be able to be color-customized if the user is using AT&T.
2. Battery Life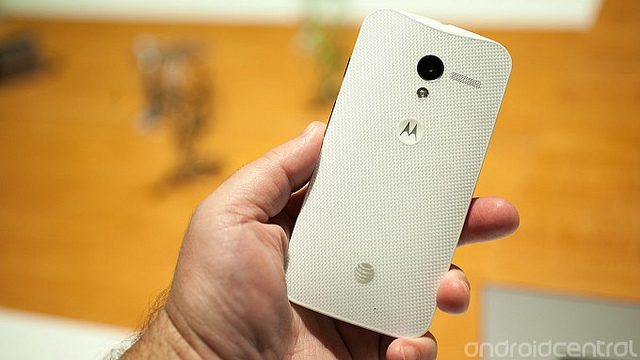 Google promises that unlike iPhones and Galaxy S phones, the Moto X will have a battery life that can last all day, facilitated by the multichip system that will power the phone. Called the X8, Bloomberg explains that "Motorola developed twin lower-powered chips to run alongside the Qualcomm Inc (NASDAQ:QCOM) Snapdragon S4 Pro main processor."
This chip system helps conserve battery by allowing the main processor to turn off, or "sleep," while the lower-power and less-battery-demanding chips work in the background.
3. Voice Command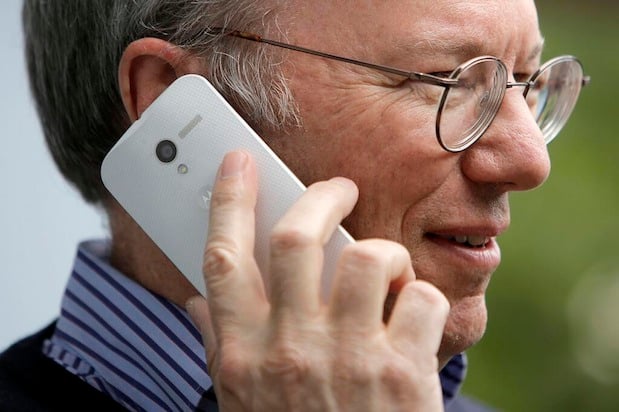 This chip system also facilitates the phone's impressive voice command features — because while the lower-power chips are working in the background and conserving battery, they're also listening for voice commands, as well as location, speed, and message alerts.
Even when a phone is locked, it can quickly switch into production mode as quickly as the user can say, "OK Google now." Then, whether the user wants to take a picture, send a message, or find directions, the phone's chip system is effectively reactivated and ready for action.
4. Camera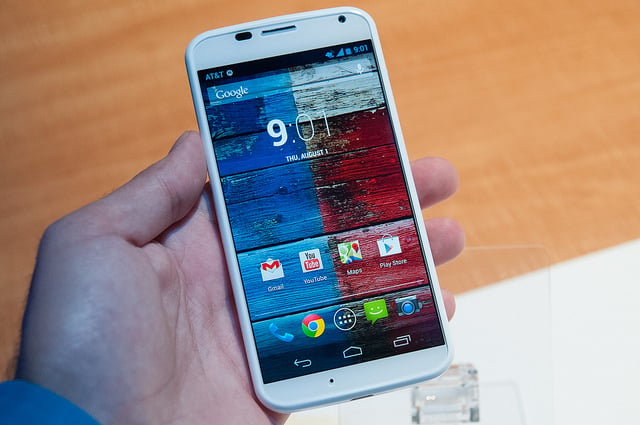 Every smartphone user knows that the key to a good mobile device is a good camera. And since Apple and Samsung have both managed to successfully deliver on that front, Google and Motorola will be forced to follow in their footsteps if they want any success.
The two companies are counting on the Moto X's 10-megapixel camera to satisfy customers. Users can access the camera by simply shaking the phone, which could ultimately lead to problems down the line. However, as it currently stands, shaking the phone launches a viewfinder in under three seconds, and by simply tapping on the screen, the user can take a picture. The phone will auto focus, and has customizable settings.
5. Curved Back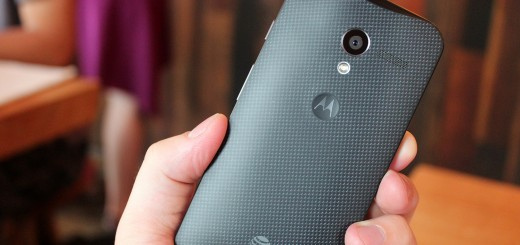 One distinct feature that makes the Moto X  especially different than the Galaxy S and iPhone devices is its curved back.
The 4.7-inch, 1280 x 720-resolution Moto X's curved back will also have a small dimple in the center of the back, where users can rest their fingers. And while certain critics question the purpose of this unique feature, Motorola and Google maintain that it is these cool components that allow the phone's hardware to sets itself apart from other mobile devices in the market.