5 Key Analyst Reactions to Apple's Big Day
All eyes were on Apple (NASDAQ:AAPL) on Monday as the company took the stage at this year's Worldwide Developers Conference in San Fransisco. During the keynote, CEO Tim Cook and his company discussed the state of Apple's mobile and traditional computing platforms, and also unveiled the newly designed iOS 7, a brand new Mac Pro desktop computer, the highly anticipated iTunes Radio streaming service, and upgrades to the MacBook Air notebooks.
Here's what the analysts had to say about the announcements.
Maynard Um, Wells Fargo (NYSE:WFC): 'The OS is what mesmerizes people longer-term'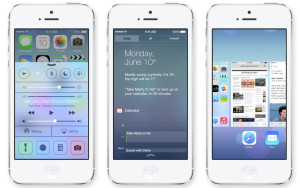 Um offers a few different takeaways from the WWDC and presents some predictions that he admits are already largely anticipated. A few important themes from the conference: "the value of owning/integrating software and hardware, leveraging iCloud for new services and integrating across devices, and design innovation is still alive."
Unsurprisingly, he focuses most of his attention on the iOS 7 preview, predicting that the software's fall availability will help facilitate the launch of the iPhone in September. Um notes that the iOS 7′s biggest change is the noticeably flatter user interface. He doesn't believe the new iTunes Radio will "serve as a standalone business model," but he does think the service will effectively complement the already attractive ecosystem.
Despite the launch of the new MacBook Air,  he predicts disappointment around the lack of MacBook Pro refresh. Ultimately, he believes "the improvements in iOS 7 should give iPhone users, and investors, a new reason to be excited about their iOS devices and subsequent new phones/tablets. "At the end of the day, we believe iPhone users get over new hardware within a few hours when updating their phones, but the OS is what mesmerizes people longer-term. The event sets the stage for new products over the next six quarters…"
Gene Munster, Piper Jaffray (NYSE:PJC): 'Reason for users to get excited about their iPhones again'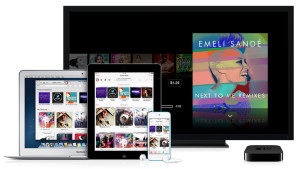 Munster reflects that the WWDC did not change his earlier thesis, but rather reinforced it: "We believe the updates to iOS 7 are better than expected. Over the next 12-18 months, we continue to believe that Apple will appreciate ahead of new products, which will include numerous new product releases, as well as the entry of new product and service categories."
He expects a cheaper iPhone, a TV announcement, and a watch and larger-screened iPhone in 2014. Like Um, he explains that the new iOS design appears "flatter and cleaner" than other versions, and "is a reason for users to get excited about their iPhones again…" Munster thinks that iRadio will be able to expand and more effectively garner widespread usage compared to Spotify, but most importantly, he believes that it shows "Apple can deliver new, useful services with great experiences…"
Bill Shope, Goldman Sachs (NYSE:GS): 'iCloud and Siri enhancements underwhelming'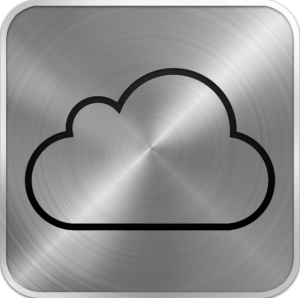 Shope, too, finds Apple's software enhancements most significant. The iOS UI enhancements exceeded his expectations and he was encouraged to see the launch of  iTunes Radio. However, he found "the enhancements to iCloud and Siri somewhat underwhelming."
Shope wants to see "positive earnings momentum" from Apple's new hardware before he predicts a full recovery but says, "We were encouraged with the refresh, and we believe the overall event should be seen as a modest positive for the stock…." and, we "remain optimistic on this front."
Scott Craig, Merrill Lynch: 'Still see some gaps against market leaders in certain products'
Craig notes the details of Apple's "management shuffle" and then, similar to other analysts, explains that the iOS 7′s look and feel is "softer, cleaner, no faux textures."
He believes its modernization is necessary to help combat current "iOS demand fatigue" and is encouraged by Apple's continued effort to refine existing features; however, he explains, "we still see some gaps against market leaders in certain products [e.g. Google (NASDAQ:GOOG) Maps, Google Docs, Dropbox, etc.]"
Katy Huberty: Morgan Stanley (NYSE:MS): 'Easy-to-use functions received positive initial feedback'
Like the analysts aforementioned, Huberty notes that the WWDC went as expected and offered no surprises.
Apple's additional services met or exceeded expectations, and Morgan Stanley's prediction for the iPhone launch timing remains unchanged. However, she notes: "Most, including us, saw risk that a new iOS user interface could disappoint but easy-to-use functions and significant design and feature updates received positive initial feedback from developers."
She believes a fall iOS 7 release would be consistent with last year's iPhone 5 + iOS 6 launch, rationalizing Apple's April earnings call. Lastly, she adds, "Importantly, 93 percent of iPhone users on the latest version of iOS vs. just 33 percent for Android highlights Apple's (and developers') ability to roll out new features and services to a large, consistent customer base."
Don't Miss: Can iOS 7 End Apple Picking?