5 Major Companies Braving Unexpected Tumbles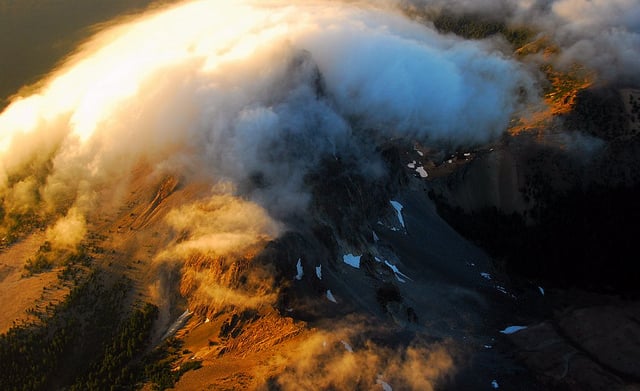 It's a good view from the top — the only problem is, once you get there, the only way to go is down.
Many of the world's biggest corporations have recently learned that the hard way, especially since the late-2000s recession, and while their losses are all relative and some declines significantly more major than others, it's still important to recognize just how fleeting success can be.
One minute you're the world's largest smartphone maker, and the next, you're cash-strapped and desperately looking for a buyout. Ring any bells? Unfortunately, it's a trend that has been experienced by many, and now we're highlighting five major companies that have navigated such corporate turmoil as of late.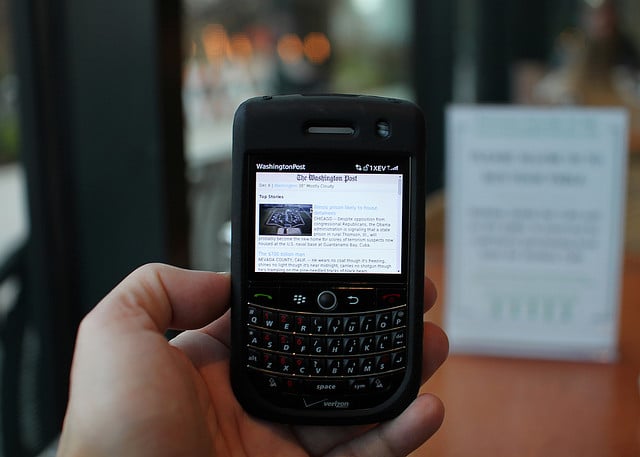 1. BlackBerry
We'll start with the most obvious, considering we've already given away this company's identity.
BlackBerry (NASDAQ:BBRY) is probably one of the most undeniable examples of a major company that has recently fallen from grace, and the Waterloo, Ontario-based smartphone maker has been the subject of one too many headlines these past couple of months, as it released quarter after quarter of poor earnings reports, announced its initiative to consider a company sale, and then courted several firms while looking to secure funding. The latest news from BlackBerry reveals that it won't accept a buyout from its largest shareholder — it will instead work with a $1 billion bond deal from Fairfax – but investors still aren't overly confident that BlackBerry's latest strategy will pay off, and before long, the company could run out of money completely.
With all the recent BlackBerry coverage, it's almost easy to become normalized to the company's depressing news, but if one considers how successful the tech company was at its prime, it's more significant to realize just how far the world's once largest smartphone maker really has fallen. BlackBerry, one of the patriarchs of the smartphone industry, was once lauded as the market's most powerful dominator. Now, the Canadian company can't even get its latest devices off the shelves, and it is almost begging consumers with its most recent batch of discounts.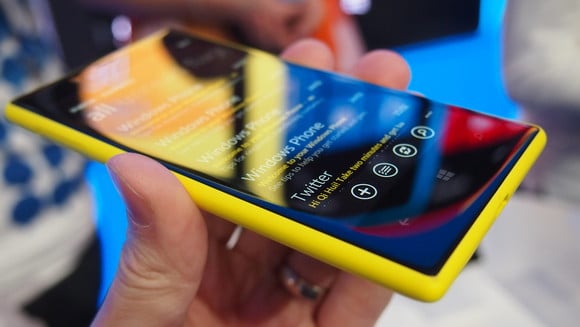 2. Nokia Corp.
Nokia's (NYSE:NOK) decline has been a little less talked about than others, but don't forget that the Finland-based company was once the world's largest vendor of mobile phones, from 1998 to 2012, and now it can barely only barely keep up with the likes of Apple Inc. (NASDAQ:AAPL), Google Inc. (NASDAQ:GOOG), and Samsung Electronics (SSNLF.PK).
As InfoWorld reports, back in 2007, Nokia's share price sat at $40 — now, it teeters around $7.54 and isn't exactly on the upswing, closing Thursday down 4.56 percent. The company's latest strategy to stop the bleeding came in September, when it sold its handset business to Microsoft Corp. (NASDAQ:MSFT) for $7.2 billion. But if Nokia's sinking share price is any indication, investors still aren't optimistic about its future, especially if rumors ring true and it loses CEO Stephen Elop to Microsoft.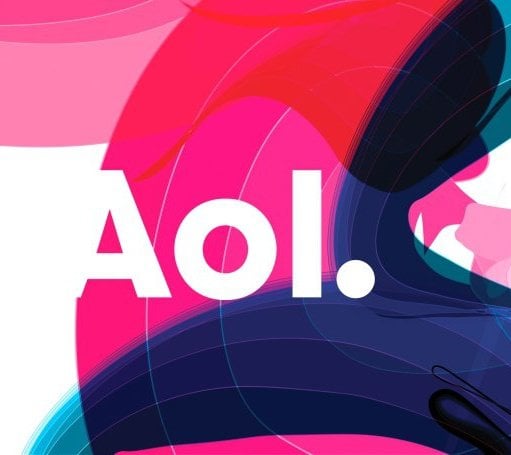 3. AOL
Remember when AOL (NYSE:AOL) and Time Warner (NYSE:TWC) were the same company? Ah, the good old days.
And we're not kidding. Back then, AOL was in its heyday, still living the legacy of being the first Internet service and a massively popular instant messaging provider. Those days are long gone, and the mass media corporation is still reportedly in rebuilding mode as it works to realize even some semblance of the same degree of success it enjoyed from 2000 to 2009.
Unfortunately, after the glitter of the status of being one of the first Internet pioneers wore off, AOL found itself engulfed by competition from others, and it now faces a continuous uphill battle. Fortunately, it at least still has popular divisions TechCrunch, The Huffington Post, and Engadget to help it navigate the storm.
AOL even released a better-than-expected third-quarter earnings release on Thursday, leading to a stock surge and illuminating that maybe — just maybe — all is not lost.

4. General Motors
Fortunately, this next example proves that companies really can make a comeback, and that's exactly what General Motors (NYSE:GM) has done following its run-in with bankruptcy in 2009.
Things for General Motors are looking up now, but despite the company's current good news, it'll be hard to wash away the memory of its previous, disaster-ridden decline. Prior to the company's controversial government bailout, Wealth Wire reports that the U.S. automaker posted a 2006 revenue figure of $195.0 billion, but that was one of the last years GM would report such impressive revenue, having come off a nearly 76-year streak of leading global sales. The Detroit-based company's luck ran out soon thereafter, and following the automaker's golden years, it suffered a major slip that coincided with the U.S. financial crisis. GM had no choice but to file for Chapter 11 in 2009, and it was also forced to close struggling sectors like Pontiac, Saturn, and Hummer.
Following the relief effort, General Motors posted 2010 revenue of $135.5 billion, reflecting a 30.5 percent loss from 2007 and a major decline that no one saw coming. Like its U.S. competitor, Ford Motor Co. (NYSE:F), GM then combatted a handful of suffocating problems that included flattened consumer confidence and continuing sales slides. Luckily, in recent years, the U.S. automaker has finally started succeeding in reviving its once unparalleled success, and the company now expects 2013 to be one of its best years ever following the bankruptcy.
5. McDonald's Corp.
I know, I know. It's hard to compare McDonald's (NYSE:MCD) recent sales dip to that of BlackBerry's or GM's. I know. But the thing is, it's all relative, and McDonald's recent consecutive same-store sales tumbles could be a good indicator of what's to come, especially as Generation Y grows up.
Another thing that earns McDonald's a spot on this list is that no one expected the Oak Brook, Illinois-based company to ever suffer issues in drawing customers into its stores. The chain used to have drive-thru lines that curled around parking lots, it used to be Americans' favorite weekday dinner spots, and it used to be the No. 1 place teenagers hung out after dances. However, McDonald's is now facing the reality of flattened consumer demand and increasing competition from up-and-coming rivals like Chipotle (NYSE:CMG) and Panera (NASDAQ:PNRA), and Ronald McDonald likely isn't all that happy about it.
In its most recent quarter, the world's largest hamburger chain reported that its revenue only increased 2 percent on the year to $7.32 billion, and global comparable-store sales increased 0.9 percent. Investors were hoping to see McDonald's fare better in the third quarter thanks to new menu items and initiatives taken solely for the purpose of driving more revenue, but the chain failed to impress, and investors are now voicing concern that the company has hit a significant road block.
The problem for McDonald's is that it now combats a new generation of consumers who are increasingly more health conscious and are after healthier products. Sure, everyone is willing to indulge in a Big Mac every once in a while, but studies have shown that more and more fast-food lovers are now making their way over to places like Chipotle, where they can grab a quick and cheap meal but skip all the trans-fat and cholesterol. McDonald's has certainly worked to make its menu more health-conscious, but its calorie-loving reputation hasn't exactly allowed it to thrive in that sphere.
In addition, the rising complaints over its wage practices and charity endeavors aren't helping McDonald's cause either, but CEO Don Thompson at least has some time to work with: It's evident that the fast food chain isn't about to go down BlackBerry's path quite yet.
Don't Miss: Wally World Protestors: "Wal-Mart Wages Hurt America".