5 Popular Tech Firms Rewarding Investors With Dividends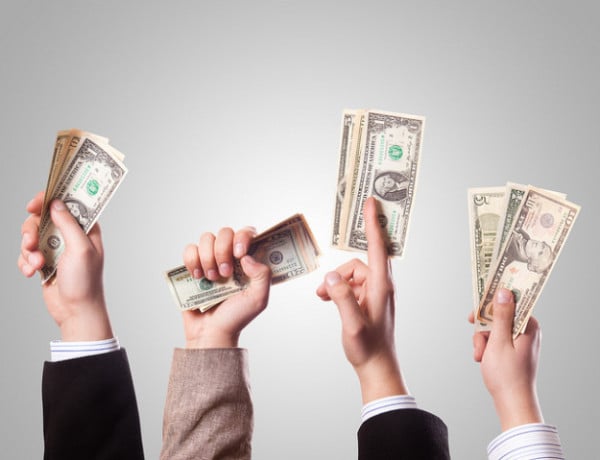 While one of the strongest stock rallies in history continues to make investors feel warm and fuzzy with capital gains, dividends still play an important role in a portfolio by helping to lock in returns.
Microsoft (NASDAQ:MSFT), the world's largest software company, brought dividends back into focus this month by declaring a quarterly dividend 22 percent higher from the previous quarter. Microsoft's board of directors also renewed a share buyback program authorizing up to $40 billion in share repurchases, replacing the previous program that was set to expire later this month. "These actions reflect a continued commitment to returning cash to our shareholders," Amy Hood, Microsoft's chief financial officer, said.
The tech giant is one of the biggest dividend payers in the S&P 500, but certainly not the only one. The number of stocks paying dividends in the index has jumped 10 percent since the end of 2009, according to FactSet. In fact, the current level of 83 percent is the highest in 15 years. Let's take a look at five other big tech firms paying out dividends.
5. Oracle (NASDAQ:ORCL)
Dividend Yield: 1.4 percent
With customers in more than 145 countries, Oracle is the largest producer of database software in the world. The company first started paying dividends in 2009 and doubled its quarterly dividend in June to 12 cents per share.
Despite the dividend, investors should heed caution, as Oracle recently posted worse-than-expected revenue for the previous quarter. The company also expects profit of 64 cents to 69 cents per share in the current quarter, weaker than initially estimated by Wall Street.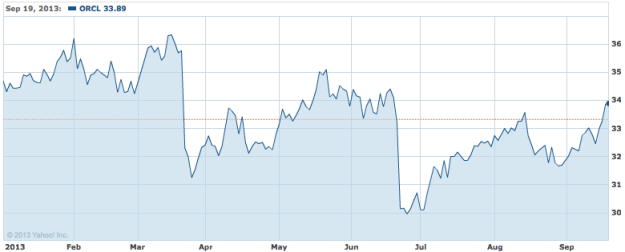 4. Qualcomm (NASDAQ:QCOM)
Dividend Yield: 2 percent
Founded in 1985, Qualcomm has grown into a world-leading provider of wireless technology and services; it has more than 170 global office locations. Qualcomm received a downgrade from Piper Jaffray last month, to Neutral from Overweight, but the company has been paying a dividend to shareholders for over a decade.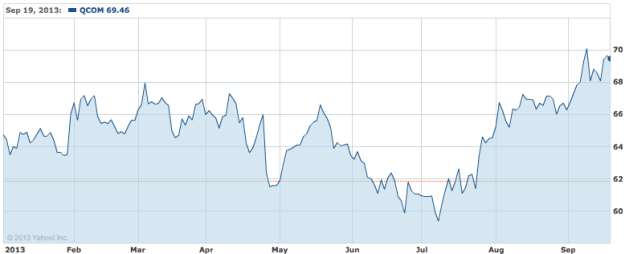 3. Apple (NASDAQ:AAPL)
Dividend Yield: 2.6 percent
The Cupertino, California-based company is the largest dividend payer in the market. In 2012, Apple reinstated its dividend for the first time since 1995. Earlier this year, Apple hiked its dividend 15 percent and returned $2.8 billion to shareholders in the previous quarter. Investors will receive an average of $30 billion per year from the time of the first dividend payment in August 2012 through December 2015. However, Apple shares are down about 11 percent this year.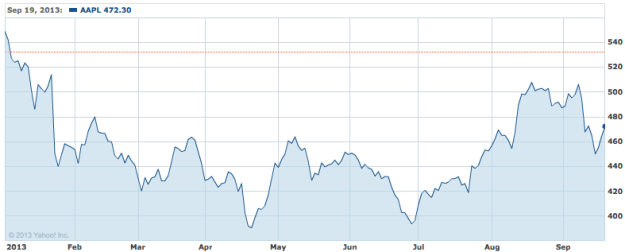 2. Cisco Systems (NASDAQ:CSCO)
Dividend Yield: 2.8 percent
Cisco is a worldwide leader in networking that transforms how people connect, communicate, and collaborate. Shares pay a quarterly dividend of 17 cents. For the three months ended July 27, Cisco generated $4 billion in operating cash flow, representing an all-time high for the company.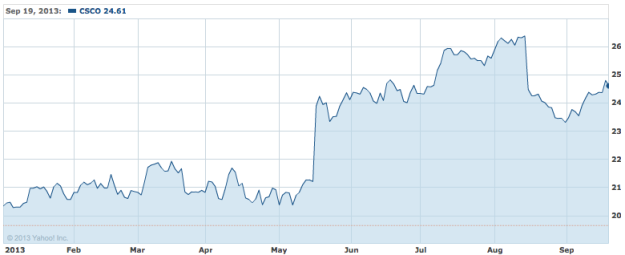 1. Intel (NASDAQ:INTC)
Dividend Yield: 3.8 percent
The Santa Clara, California-based company is the largest and highest-valued semiconductor chip maker in the industry. Intel has struggled in recent years with the rise of mobile devices, but it recently received an upgrade from Piper Jaffray, as the analyst firm expects a product refresh cycle in 2014. Intel has paid a dividend since 1992.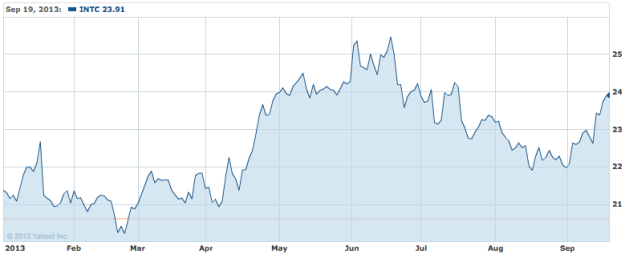 Don't Miss: 10 Signs Americans Are Still Stuck in the Great Recession
Follow Eric on Twitter @Mr_Eric_WSCS