5 Reasons Spotify Isn't Scared of Apple and Google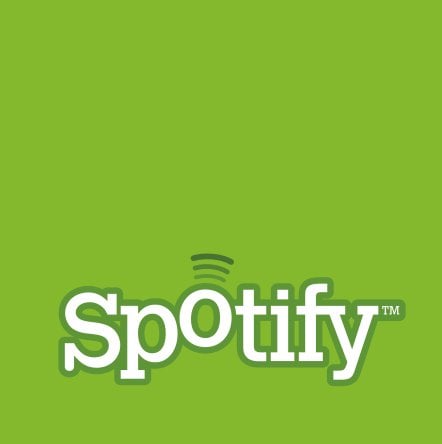 With various tech companies like Apple (NASDAQ:AAPL), Google (NASDAQ:GOOG), and Microsoft (NASDAQ:MSFT) scrambling to find a successful model for online music streaming, Spotify stands front and center when it comes to this new paradigm. As one of the biggest streaming music sites, Spotify has millions of songs and 24 million users, a quarter of whom spend $10 per month to access extra features through the subscription service.
Spotify's CEO and co-founder, Daniel Ek, was recently interviewed by The Wall Street Journal about the various issues surrounding the streaming music industry and his company, one of the biggest being profit. In 2012, Spotify doubled its revenue to $576.4 million while losses widened to $78 million.
However, the 30-year-old Ek doesn't seem too concerned about the company's revenue or the threat of companies like Apple and Google. Here are five reasons why.
1. Spotify's Losses Aren't What They Seem
A recent fundraising round valued Spotify at $3 billion, so Ek isn't exactly running for the hills just yet. The CEO thinks profits will eventually manifest as the service matures along with the new streaming paradigm itself.
"The focus hasn't really been about when we're going to show profitability," Ek said in his interview with The Wall Street Journal. "I think a lot of people just look at the financials and say: 'Oh wow, losses, that's really, really bad.' That's not at all how we see it, we see that we've actually now proved our business model. The difference between what we pay out in royalties and what we actually take in in revenue is increasing, which is positive. [And] we believe that fundamentally this is a huge market."
2. Users Subscribe to the Service in Droves
Clearly, Spotify is doing something right when a solid 20 percent of users decide to join the paid subscription service, which adds extra features such as listening on mobile devices and downloading to mobile devices for offline play.
"What we find is as [users] try out Spotify, above 20 percent actually decide that they want to pay for the service, which is astounding," Ek said to the Journal.
3. Apple, Microsoft, and Google Haven't Beat Spotify
at

Its Game Yet

While lots of onlookers have discussed whether the added competition from Apple, Google, and Microsoft will eventually bring Spotify down, Ek simply said that if they were going to, they would have already.

"Apple has done a lot of things — they've included scan and match, they've started doing some streaming on their albums, they've started doing iTunes radio," he said to WSJ. "Microsoft actually has mimicked our model. It's a free service bundled to every Windows 8 computer that you can buy.

"Everyone has had music services for a good while, so Microsoft has theirs, and they've had it for two years, and when that was supposed to launch, everyone said, 'that's going to kill Spotify,' but we're doing better than ever. Google actually has had a music service also for years."
4. It's a "Coopetition"
not

a Competition (at least, when it comes to Google)

Spotify has a rather strange relationship with Google in that both companies share office space in New York and hire many of the same people. The way Ek makes it seem, at least in his interview with The Wall Street Journal, the competition between the two companies doesn't seem like one where Google would want to run Spotify out of the business.

"You know, it's called 'coopetition.' I'm actually banned at the Google office because we've hired so many of their people," Ek said in the interview. "They had enough when I was recruiting an employee in their cafeteria while eating their lunch free."
5. A Focus on Music Experience Over an "Ecosystem"
Above all, Ek thinks that the reason Spotify has been so successful is because it's focused on the music experience, while other companies might have it backwards.
"We are a company focused on just doing one thing — making the best music experience," he said to the Journal. "A lot of our competitors tend to focus on 'How do I build an ecosystem?' [so] they view music as a feature, rather than a product.
"ITunes is really [designed] to give you apps. It's not to give you music — that's a side benefit. With Google, it's like 'Oh, we need something with music because Apple has something with music,' and with Microsoft, I'm not even sure what their rationale is for doing it."
Conclusion
So while all eyes are on Spotify right now, Ek seems to have a good grasp on the company's direction, and doesn't appear to be worried about what the future holds. When WSJ asked about the prospect of an IPO, Ek said: "We have investors, and obviously, at some point in time, they want to get their money back…If we think that that goal is better aligned by going public, sure we'll contemplate it, but it's not something that I spend any waking time thinking about."
And as far as the possibility of being an acquisition target of Google, Facebook (NASDAQ:FB), or Microsoft?
"I hope not," he said to the Journal. "If we ever have to sell to someone, we would do it because we think it's easier to execute our vision with someone else than doing it alone. But I don't want to sell the company."
Don't Miss: Here Are Apple's Upcoming Dividend Details.