5 Stocks for Your Christmas Wish List
All things considered, it's a pretty good time to be an investor. The S&P 500 index has climbed nearly 160 percent since hitting its post-crisis low in early 2009 and more than 21 percent this year to date. Even with the crisis wrecking the stock market in 2008 and into early 2009, $10,000 invested in an S&P 500 index fund like the one maintained by Vanguard in 2003 is now worth more than $20,000 as of the end of November.
To a large degree, investors can thank the U.S. Federal Reserve for this rally. The Fed reduced the target federal funds rate to the zero bound in 2008 and shortly thereafter launched the first round of quantitative easing. Today, the Fed is engaged in its third discrete round of QE, through which it is purchasing $85 billion in agency mortgage-backed securities and longer-term Treasuries each month.
One side effect of this stimulus is lower real interest rates, which increases equity valuations as investors reach for yield in stocks. The low-rate environment has also encouraged spending in interest-rate sensitive businesses, which has led to a real pick-up in business activity. This, in turn, supports equity valuations.
The stimulus won't last forever, and while tapering may begin soon, QE is expected to last well into — if not all the way through — 2014. Because of this and because the U.S. economy is stumbling through a real recovery, many investors maintain a bullish position heading into 2014. A recent AAII Sentiment Survey showed bullish sentiment at 41.3 percent, above the historic average of 39 percent, and bearish sentiment at 25 percent, below the historic average of 30.5 percent.
In the spirit of the bull, here are a few choice stock picks for 2014, curated by Fidelity from interviews with fund managers. All stocks are those that the fund managers would buy at today's prices and hold for at least three years.
1. Apple (NASDAQ:AAPL)
Apple has been one of the most talked-about companies in the investment world for years, but the conversation in 2013 was particularly vehement. The stock traded in a sub-$500 trough for most of the year — from January to October — and only recently has there been material evidence that the company will be able to grow instead of coast. The announcement of a deal with China Mobile (NYSE:CHL) is a huge boost.
Growth, though, is not necessarily the most compelling reason to invest in Apple stock. In 2013, Apple began the transition from a high-growth tech company to something a little more mature. Double-digit earnings growth may be a thing of the past, but a 2.1 percent dividend yield and a position at the top of the technology industry aren't too shabby.
The iPhone, iPad, and Macbook are expected to remain cornerstones of the consumer technology market for the foreseeable future, and the company is by no means done innovating yet.
Apple stock is up about 2.1 percent this year to date.
2. Dow Chemical (NYSE:DOW)
Dow Chemical attracted a lot of positive attention recently when it announced that it plans to "carve out" approximately $5 billion worth (of annuals) of its low-margin commodity chemicals business. Citigroup had previously estimated that Dow's epoxy/PO-PG/chlorinated organics businesses could be worth at least $2.2 billion to $2.5 billion, and said that any more away from these assets was a step in the right direction. Dow has a divestiture target in a range between $3 billion and $4 billion over the next 18 to 24 months. This compares against $700 million completed or announced transactions over the past 12 months.
"Today's announcement represents a continuation of the shift of our company toward downstream high-margin products and technologies that customers value, and generate consistently higher returns than cyclical commodity products," said Chair and CEO Andrew Liveris in a statement about the carve out. "These businesses have served us well over decades, but are serving markets that Dow has exited over time, and we are therefore right-sizing our upstream integration to match the downstream focus that we started a decade ago."
Dow Chemical stock is up about 23.3 percent on the year.
3. JPMorgan Chase (NYSE:JPM)
JPMorgan may seem like a dubious pick given the regulatory beating that it has been subject to over the past year, but the bank is nothing if not resilient. Despite record fines and tens of billions in legal costs, JPMorgan has managed to stay strong and healthy — healthier, one could argue — as regulators force it to trim the fat and sweep the skeletons out of the closet.
Most recently, one of those skeletons belonged to Bernie Madoff (at least in spirit). Earlier this week, The New York Times reported that federal authorities could be narrowing in on an approximately $2 billion settlement related to the bank's alleged neglect to investigate suspicious activity related to Madoff while he was a customer, as well as other charges related to the bank's money-laundering controls.
JPMorgan stock is up just over 26 percent this year to date.
4. Microsoft (NASDAQ:MSFT)
Big things have been happening at Microsoft: Windows Phone, the Surface tablet, Windows 8, the Xbox One, and perhaps most importantly, the announcement that CEO Steve Ballmer will be stepping down.
Recent reports have said that Microsoft would like to find a successor to Ballmer by the end of the year. Ballmer made a surprise announcement in August that he will be leaving the company in 12 months. In a revealing interview with The Wall Street Journal last month, Ballmer said he wasn't able to make changes to Microsoft's software business fast enough and initiated a restructuring plan that employees found hard to follow.
Still, Microsoft has implemented some positive changes recently, and investors seem to like what they see. Microsoft stock has climbed about 34.7 percent this year to date.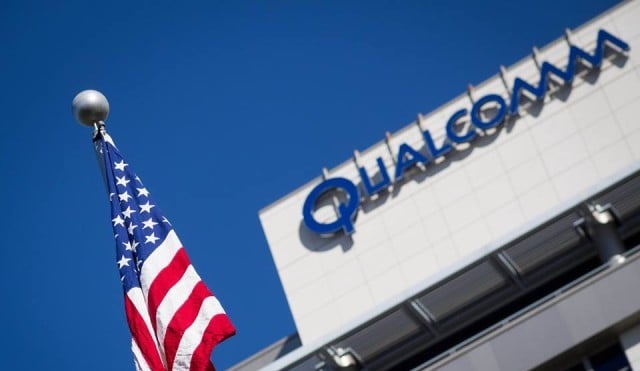 5. Qualcomm (NASDAQ:QCOM)
Qualcomm, deeply entrenched in the mobile and tablet market, is a major supplier of modems and processors to Apple and Samsung (SSNLF.PK). Combined, the two companies account for about 40 percent of all smartphone shipments and about 50 percent of tablet shipments. As a major supplier, this gives Qualcomm a fairly good grasp on the market for the devices.
In its fiscal fourth-quarter results, released in November, Qualcomm offered guidance that failed to impress investors. Fiscal first-quarter revenues are expected to grow between 5 and 15 percent to between $6.3 billion and $6.9 billion, the top of which was below the mean analyst estimate of $6.99 billion. Adjusted earnings are expected to decrease between 5 and 13 percent to between $1.10 and $1.20 per diluted share, the top of which also missed the mean analyst estimate of $1.29 per share.
Currently, Qualcomm's fiscal 2014 guidance is for revenue in a range between $26 billion and $27.5 billion. Earnings (including the impact of approximately $4 billion worth of share repurchases) are expected in a range between $4.95 and $5.15 per share.
Qualcomm stock is up 12.3 percent this year to date.
Don't Miss: Analyst: Apple's iPhone 5S Dominates U.S. Smartphone Sales.