5 Things Everyone Should Know About Apple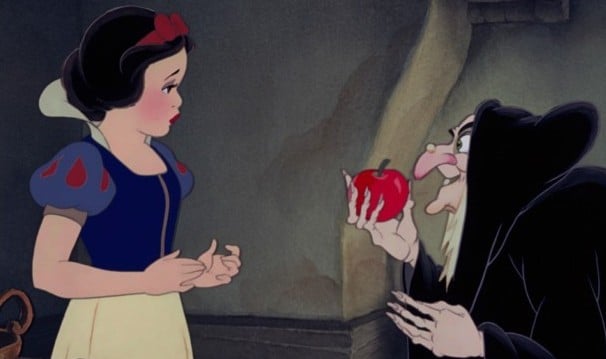 Even some grizzled Google (NASDAQ:GOOG) fans would admit: it's hard not to have a little respect for Apple (NASDAQ:AAPL). In less than 40 years the company went from being the crazy ambition of Steve Wozniak, Steve Jobs, and Ronald Wayne to one of the largest consumer electronics companies on the planet. Apple products have become cultural icons, even status symbols, and the company has become something of a siren for investors.
The stock, at about $454 as of August 11, has seen better days. In September of 2012, shares were up 74 percent on the year and tripped over $700 as investors ran full speed ahead on the premise that Apple, with multiple quarters of earnings and revenue growth between 40 and 120 percent, was unstoppable.
In hindsight, it's obvious that that kind of growth was unsustainable and the company would run out of steam. Rolling out of the third quarter of 2013, Apple is a very different company than it was a year ago when it reported relatively modest year-over-year growth for the first time since it began skyrocketing in 2011.
1) Growth
Previously, Apple was able to maintain investor demand in its stock by launching new products, increasing sales, and reaping massive profits. But the company's rapid-growth phase has wound down, and the company is ripening. Apple is transitioning away from a product-cycle-driven, hardware-focused computer company to more of a software and services company.
The company's stock price really began to decline in earnest in September of 2012, shortly before its fourth-quarter earnings report, which showed that the slowdown in the third quarter wasn't a fluke. By the time Apple reported its first flat earnings growth, the market had pretty much settled on the company's current valuation.
2) Device Sales
Apple's bread and butter is the iPhone. The device accounts for more than 50 percent of the company's revenue and sales grew more than 10 percent on the year in the most-recent quarter. However, consistent with the idea that Apple is shifting away from its massive dependency on hardware sales, the iTunes/Software/Services segment experienced the most growth — more than 20 percent — as the company turned more of its focus on the monetization of its ecosystem.
Apple maintained its second-place ranking in the worldwide smartphone market in the second quarter of 2013 with a 13.2 percent share, according to the latest data from market research firm IDC. Meanwhile, Android increased its market share to 79.3 percent from 69.1 percent in the same quarter last year. Android-based unit shipments also grew by 73.5 percent in the last quarter.
Although the iPhone maker saw a 20 percent decline in unit shipment numbers from the year-ago quarter, Apple's standing in the global smartphone market is still strong considering that the company did not even launch any new products in the last quarter. Last year Apple had a 16.6 percent share of the worldwide smartphone market.
3) Tablet Sales
While iPhone and Software sales and revenue have increased, some investors were surprised to learn that iPad sales in the third quarter declined significantly — nearly 30 percent — on the year in the third quarter. The tablet accounts for nearly 20 percent of total Apple revenues.
In his prepared remarks, Apple CFO Peter Oppenheimer commented that the tough year-on-year comparison for the iPad was "driven by both the significant channel inventory increase and the first full quarter of the availability of the third generation iPad in the year ago quarter."
On the year, he added, total channel inventory swung down by 1.9 million units: a reduction of 700,000 in the June quarter plus the addition of 1.2 million in the year-ago period. Factoring in this channel inventory shift, Oppenheimer noted that the sell-through rate declined 3 percent on the year.
"We exited the quarter with about 4.1 million units of iPad channel inventory within our target range of four to six weeks."
Following this comment, Bill Shoppe from Goldman Sachs asked the question that was on everybody's mind: "On the iPad side of the equation, looking at sell through decline this quarter, obviously ex the channel inventory dynamics, should we think of this more as a pause within your customer base ahead of your next refresh, as we see in the past? Or is there a broader industry dynamic at play within tablets that could contribute to that?"
CEO Tim Cook took the question. He noted that iPad unit sales volume declined by 2.4 million on the year, "but 80 percent of that, or 1.9 million units, were just due to changes in channel inventory." Apple announced the third-gen iPad in March of last year, just before the beginning of Apple's fiscal third quarter, helping drive the unfavorable — but not unexpected — comparison.
4) iTunes
The iTunes Store has become a significant source of income for Apple as well as the center of the Cupertino, California-based company's ecosystem. Apple Senior Vice President and Chief Financial Officer Peter Oppenheimer noted the iTunes Store's "strong growth in revenue in both content and apps" during the company's third-quarter earnings call.
Using newly available iTunes information, Apple analyst Horace Dediu at Asymco offered his observations and estimates about Apple's lucrative online digital media store. Although the "total quarterly revenue of $4 billion from iTunes software and services" was slightly less than last quarter, Dediu said in a note that this quarter is still the "second highest after $4.1 billion last quarter."
Other than the television and film entertainment content that fuels the iTunes Store, Apple also sells an incredible amount of mobile apps through its App Store. "Our developers have now created more than 900,000 iOS apps including 375,000 apps made for iPad," Oppenheimer said in the earnings call.
5) Operating Segments
On the company's last earnings call, Cook was asked about the apparent slowdown in China. "How do we turn it around?" asked Ben Reitzes of Barclays.
Cook responded by saying that the performance really wasn't that bad, and that observers should take the long view.
"We're continuing to invest in distribution, we're going to double the number of retail stores there for the next two years and we're continuing to lift iPhone point of sales and iPad sales both of which are currently lower than where we would them or need them today but we're doing that very cautiously with what we want to do with great quality. And so I continue to believe that in the arc of time here, China is a huge opportunity for Apple and I don't get discouraged over a 90-day cycle that can have economic factors and other things in it."

Don't Miss: 5 Reasons Spotify Isn't Scared of Apple and Google.