5 Things to Look Forward to With the Xbox One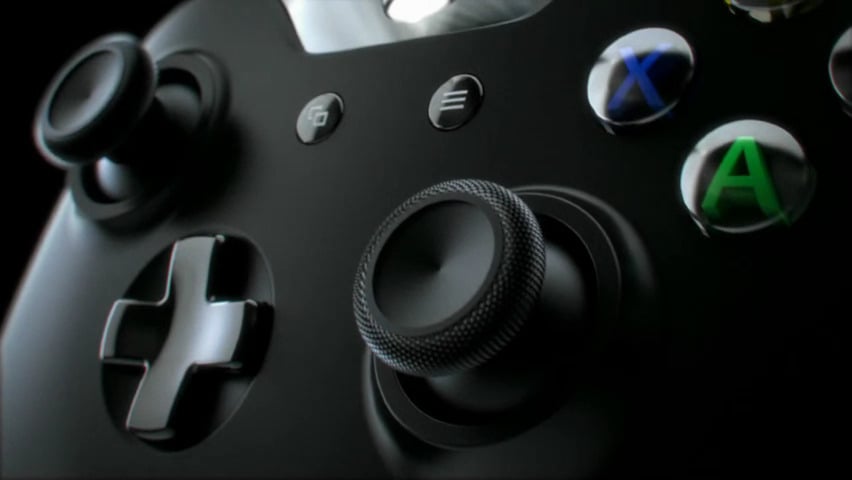 Microsoft's (NASDAQ:MSFT) Xbox One is slated to come out Friday, and many gaming fans are getting pumped — assuming they haven't expended all their excitement on Sony's (NYSE:SNE) PlayStation 4, which came out earlier in the week. But what changes can we look forward to in the new Xbox One? What's new — and perhaps most importantly — what's new and works well?
1. Controller
According to CNN Money, the new controller may be the best yet — and the new shape doesn't make it any less comfortable for gamers. In fact, the controller may be better for those trigger happy fans of action games, with a new D-pad that diverges from the old squishy texture to a clicking button.
Also, the Xbox One controller has better grip, as well as larger rear trigger and shoulder buttons — buttons that each separately contain vibrating tech. According to Metro though, the controller is not without its failures — especially the relabeled Menu and View — or Select and Start — buttons with some fancy little symbols. The vibrations run through the entire controller, not simply the buttons however, and testers have reported them to have a nice effect while not being to distracting. Sadly, according to Metro, most games don't seem to be taking advantage of the effect.
2. Voice Activation
We all remember those science fiction movies where the protagonist talks to their car or house and suddenly the dishwasher is working or the car is driving them to work. Well, we've reached that point in time — just ask Siri — and the Xbox One is no exception. Users can instruct the new platform to switch on, open an app, snap an app, switch between items, and open web-searches.
Unfortunately most reviews, including CNN Money, Metro, and PCWorld, said the voice instruction function is flawed and often doesn't work properly — plus the commands it accepts are rather particular. PCWorld does point out that there is a "learning" program for the voice commands that accustoms your device to the auditory particulars of the space your Xbox One sits in.
3. Kinect
Signing into your Xbox account has never been so easy. Assuming you've come to sit down for a solo gaming experience, the Kinect camera will "automatically sign in when you enter the room," at least according to the Xbox website. The Kinect Vision will recognize your face and use it to get you going, but that's not the only advantage of course. The Real Motion aspect of Kinect allows the Xbox One user to engage with the platform using gestures, and the system can also recognize whether individuals are standing or sitting down. This means that those using the new console for Skyping will have the added advantage of the camera following you around. Last but not least — the new IR camera can now see in the dark — say hello to the new Hal 9000.
4. SmartGlass
No need to wait till Friday to check out Microsoft's new Xbox One app — it's available now for free in Apple's (NASDAQ:AAPL) iOS App Store. The app is designed to allow individuals to use their phones or tablets as remote controls for the Xbox One, and offers a touch screen keyboard option for typing purposes, rather than the regular controller. "Xbox is on a mission to make the entertainment that you love even more amazing. With Xbox SmartGlass, you are lighting up entertainment across your phone, tablet, PC, and TV in a completely new way," said Don Mattrick, the president of the Interactive Entertainment Business at Microsoft.
5. Graphics
CNN Money notes that while graphics have indeed improved, it may not be in giant leaps and bounds. That said, the changes and improvements in the Xbox One's visuals are still important — especially when it comes to those little touches that really make the experience.
The devil is in the details, and with the reflected light from candles, sun shining through overcast skies, and facial expressions on characters — all these things and more have noticeably improved according to CNN Money. This is in part a result of increased processing capabilities, which makes the gaming experience more visually smooth instead of jumpy when too many things occur at once.
Don't Miss: Will Microsoft's Xbox One Replicate the PS4′s Success?