6 Changes From Marissa Mayer That Yahoo Is Celebrating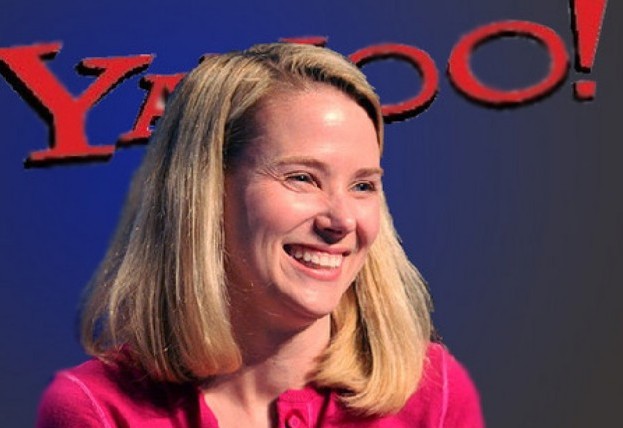 It is no secret that Yahoo Inc. (NASDAQ:YHOO) has seen better days, but the Internet giant has also witnessed worse ones, and it has its year-old chief executive officer, Marissa Mayer, to thank for illuminating the light at the end of its currently dark tunnel. The bright and blonde CEO has taken the Sunnyvale, California-based company and orchestrated some significant turnarounds, and while Yahoo still has a long, long way to go, at least it's going somewhere.
Both Time and USA Today help us to understand how Mayor's palatable money management, impressive acquisitions, and successive company facelifts have finally given Yahoo something to celebrate, and here are the seven changes that the once seemingly sinking search engine is especially toasting Mayer for:
1. Yahoo Stocks Soar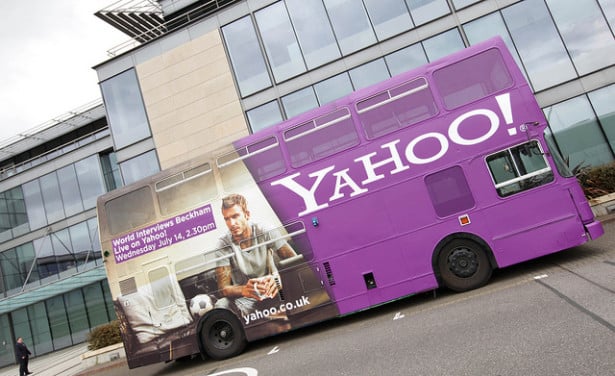 We'll first address the elephant in the room, and that is that Yahoo's stock price has soared by a tremendous 73 percent since Mayer was appointed CEO almost a year ago. Yes, we understand that the new CEO was more the beneficiary of this prize rather than the orchestrator of it, but we do believe that her management of the new money is also something to be applauded.
The company's c0-founder Jerry Yang is actually to thank for Yahoo's investment in Chinese e-commerce giant, Alibaba, many years ago. Time explains that Yahoo currently owns about 25 percent of Alibaba, which could reel in as much as $20 billion when the Amazon of China decides to put itself up for an initial public offering, possibly by the end of this year. But the big bucks from this investment have already come in. When Yahoo sold almost half of its stock back to the Chinese company shortly after Mayer came up to bat, it shook hands with a $7.6 billion prize. This money, coupled with the $20 billion that the search engine giant is hoping to see sooner rather than later, is the reason that Yahoo's stock has been able to make such impressive jumps despite its losses on the Internet front.
But that's where Mayer comes in. Investors, though undoubtedly leery about Yahoo, have been satisfied with the CEO's management of this new money, using it to buy back the company's stock in a move that has effectively allowed Yahoo to realize even more money potential. The company's earnings per share have also benefited from the minimized amount of outstanding stock, down 9 percent to 1.08 billion outstanding shares since this time last year.
2. Tumblr Is Yahoo's Golden Ticket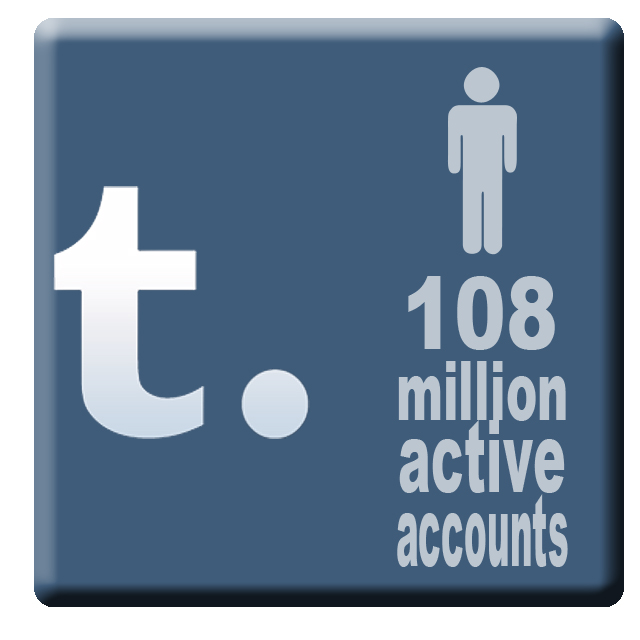 Not only is Mayer somewhat passively reaping the benefits of a surging company stock, but she's also actively making sure that success continues. And in one of the most newsworthy stunts that the CEO has pulled this year, she made sure to maintain that continued Yahoo progress by acquiring Internet blogging service Tumblr for a paltry $1.1 billion. The acquisition of the blogging platform is purposed to reform Yahoo's geriatric status and turn it into the new cool thing to do, as Tumblr is especially popular with the young, hip folk of Generation Y, but investors and users are still waiting in the wings to see how the two companies can intermix.
And to quiet all the (somewhat offensive) Tumblr-Yahoo protests, Mayer eloquently pledged, "We promise not to screw it up. Tumblr is incredibly special and has a great thing going. We will operate Tumblr independently. David Karp will remain CEO. The product roadmap, their team, their wit and irreverence will all remain the same as will their mission to empower creators to make their best work and get it in front of the audience they deserve. Yahoo! will help Tumblr get even better, faster."
So although Tumblr is still working through some roadblocks that are keeping it from becoming a significantly profitable company (it only posted a $13 million revenue figure last year), Mayer is confident that she, along with Karp, can start monetizing that asset, and then all of Tumblr's 100 million super hip users can blog about it.
3. Flickr Facelift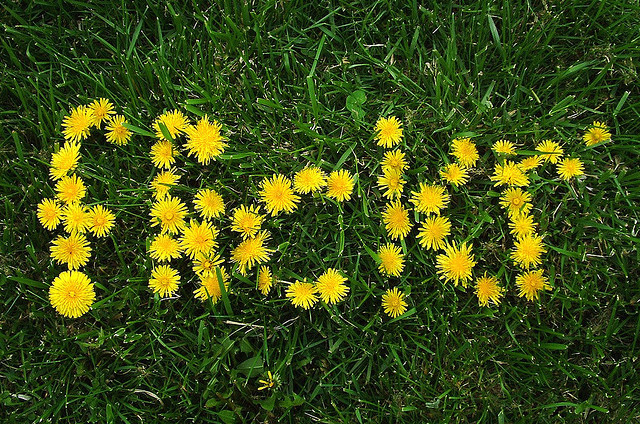 Due to the Tumblr turbulence, not as many consumers were clued in to Mayer's Flickr facelift until they, well, got on Flickr. It was only then that they witnessed the makeover that has significantly improved the once seemingly decayed-beyond-repair photo sharing site. The announcement came mid-May that Mayer was giving Flickr a redesign, and her new product shows just how serious she was.
Flickr now not only has a more appealing look, but it also offers users one terabyte of free photo storage, facilitating an easy photo upload, and photo share. In addition, premium offerings are also now available for the serious photographers, offering to double a user's storage space to 2 TB for $499.99. That equates to more than 400,000 photos, and follows Mayer's mantra: go big or go home.
4. Homepage and Email redesign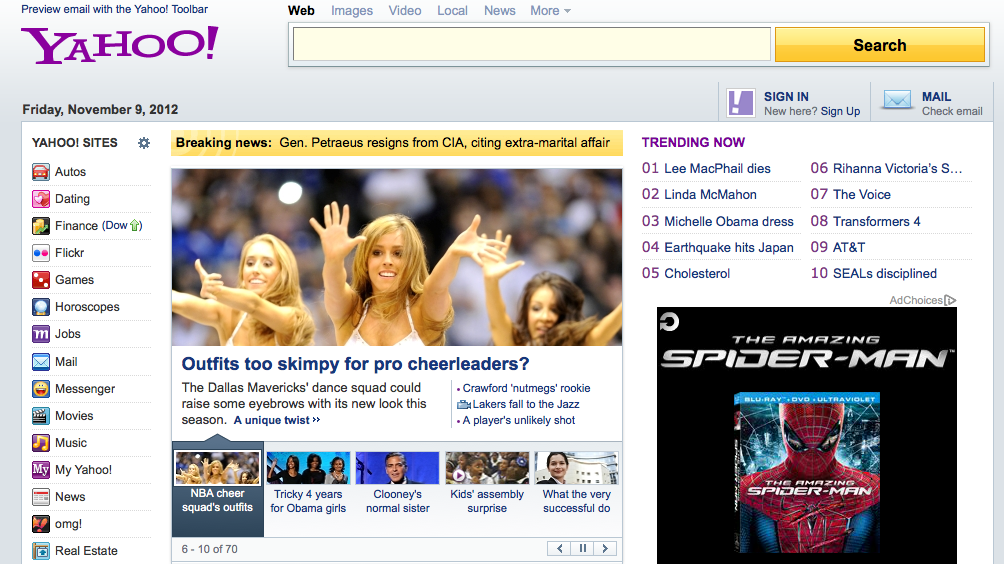 And Flickr wasn't the only thing that got a little toning when Mayer came to town. Yahoo's Homepage and Email also did too.
The Internet redesigns come amid a time when the California company is still working to pull in users that are spending an increasing amount of time on their phones, instead of behind their computers. Because Yahoo doesn't yet have a mobile operating system, a mobile browser, or a mobile device, it is almost impossible for it to compete with Apple (NASDAQ:AAPL) and Google (NASDAQ:GOOG) in the current mobile age. However, mobile is now a top priority for Mayer, and as more Yahoo mobile news continues to be in the works, she's counting on a Homepage redesign to secure more Yahoo users, and keep them there.
The homepage makeover seems to be working so far. USA Today reports that the total amount of time spent on Yahoo.com in the U.S. rose in May by 36 percent from the same time last year. That figure also follows in the wake of other major monthly success, with a 35 percent year-over-year increase in April, and a 26 percent increase in March.
5. End to the three-year downturn in revenue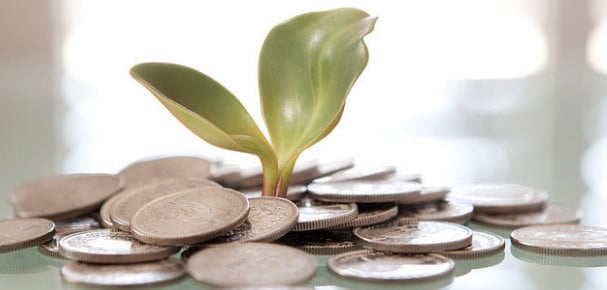 Another achievement, albeit modest, that Yahoo has Mayer to thank for is the halt of its three straight years of revenue decline. Ending the downturn in annual revenue was imperative for Mayer because she understood that a revenue increase would not only boost Yahoo's numbers, but also its employees' morale. The CEO joined the company when its workers were all but down and out; however, she has successfully proven to them that a turnaround is possible, though a comeback is only a reality for the short term, rather than the long one.
Although Yahoo's revenue only increased by 2 percent last year, the rise is eagerly welcomed by the company which has had to sustain losses for three straight years. Scott Kessler, head of technology research at S&P Capital IQ, explained to Time, "Marissa has given people hope and bought some time to rethink the company."
Still, to stay in touch with reality, we must note that Yahoo's 2 percent increase in revenue after ad commissions pales in comparison to Facebook's 37 percent revenue growth, and Google's 21 percent. In addition, overall, the U.S. digital advertising market has witnessed a 15 percent growth.
6. Yahoo: Engineers and Entrepreneurs, Enter Here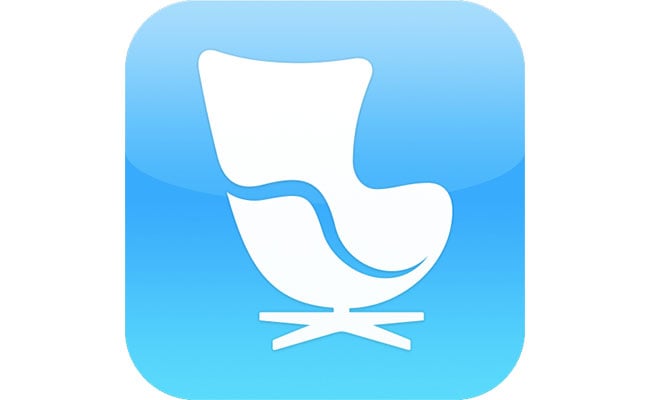 Last but not least, this CEO has proven that she knows how to shop, evidenced by the 17 acquisitions she has made this year. Yahoo needs to make more of a footprint in the mobile space — Mayer knows that — and she also understands that more often than not, the young and feisty entrepreneurs are the ones who know how to secure it. So while the aging company is ironing out its Internet wrinkles, making over its homepage and ensuring its email platform is straightforward and accessible, Mayer is appealing to the young minds of the Millennial generation to help her get Yahoo a mobile edge.
And one of these entrepreneurs is 17-year-old Nick D'Aloisio, the creator of Summly, the mobile news app. Mayer has been successful at reeling in D'Aloisio, along with other notable engineers and mobile experts due to her good reputation and likable charm, and the CEO has assured them that Yahoo's collaboration with these new startups will only help ring in success for all of them.
Investing Insights: Is Barclays Supported by These Factors?