8 Ways Tesla Is Helping Elon Musk Gloat Away to Glory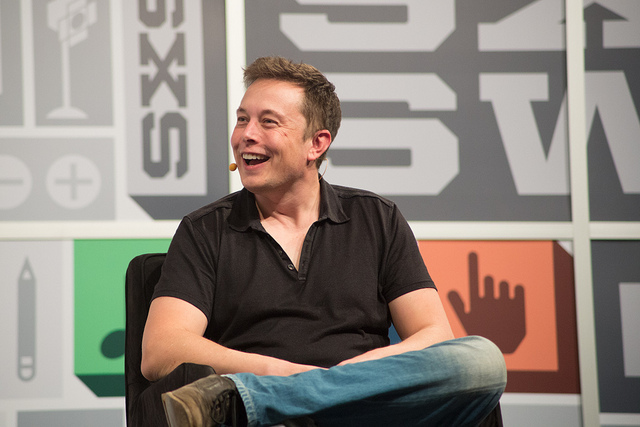 Elon Musk is undoubtedly the current "it" guy of the automobile industry. The spunky chief executive officer of Tesla Motors (NASDAQ:TSLA), Musk has managed to take a once seemingly failing automobile company and turn it into an electric car manufacturer superstar, effectively revolutionizing the electric vehicle game in the process. And now, thanks to the soaring sales of the illustrious new Model S, Musk finally has analysts predicting that the automaker isn't going anywhere anytime soon, because while it first looked as though the electric automaker was only going to be a niche brand, it's becoming increasingly obvious that Musk has established his company as a permanent fixture in the American automotive market.
And Tesla's latest second-quarter earnings report once again proves that the electric car giant is here to stay. The company posted an adjusted profit of 20 cents a share for the second quarter and revenue that surged to $405.1 million from $26.7 million. Selling 5,150 Model S vehicles in the quarter and posting both revenue and profit figures that easily exceed analyst expectations, Musk seemed calm, cool, and collected during his earnings call Wednesday evening, even outwardly chuckling at analysts who seemed to be taking the report much more seriously than he was.
And who can blame the Model S master? Relaxed Musk talks like he has found the secret key to supreme electric car success, and we're not about to deny it. These latest earnings and Tesla's 8.4 percent grip on the battery electric's market share demonstrate that Musk seems to have it all under control, so we'll just let him take it from here.
Bloomberg was even able to get up close and personal with the trending South African native earlier in July, interviewing him on his very own stomping grounds: the Tesla factory floor. The profile gives an interesting look into how Musk works, and why he deserves so much credit for his company's recent success story. Here are 8 takeaways from the Bloomberg story for why this inventive engineer warrants an automotive industry toast.
1. Share Price Surge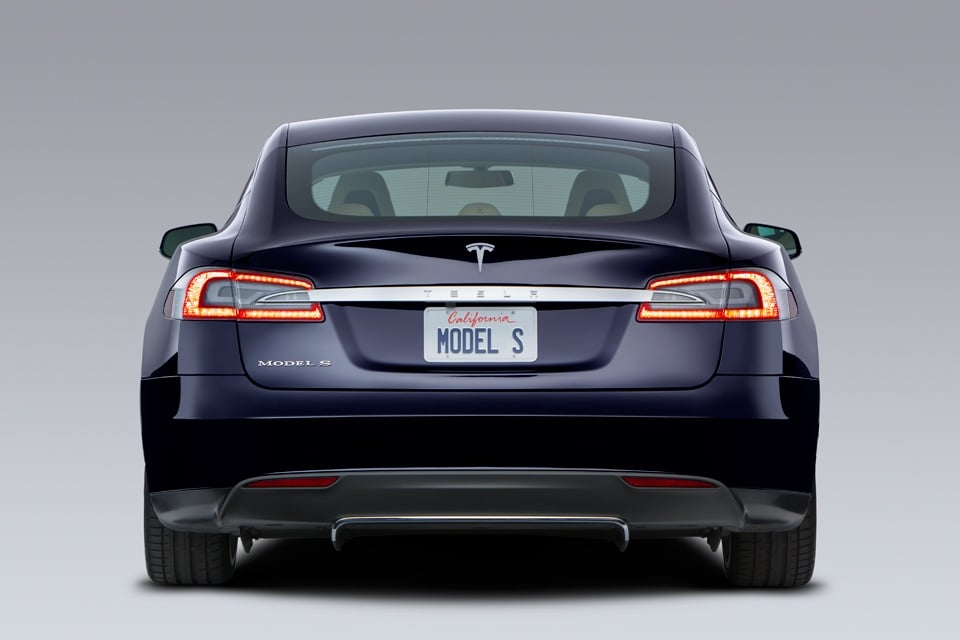 The road to Tesla success hasn't always been a smooth one. The decade-old automaker has indeed seen its ups and downs, evidenced by any examination of any Tesla timeline, and it was only this year that the electric car manufacturer posted its first profitable quarter. But things have been looking up ever since then. Industry-leading share prices surged following the quarter, and shares of the Palo Alto, California-based company have grown a whopping 364 percent since the start of this year. That success is also likely to continue because as Tesla prepares to start selling its Model S in Europe and Asia, delivery orders are soaring and Musk has already made estimates that the automaker will sell 21,000 Model S units in 2013 and 500,000 vehicles per year in the long term.
2. Repayment of Energy Department Loan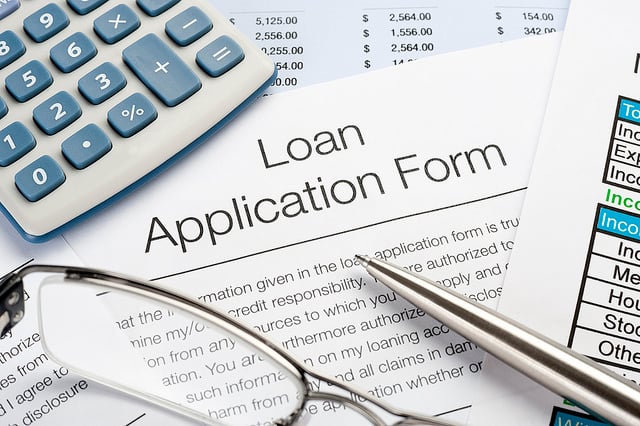 Back in the initial stages of Model S production planning, Elon Musk secured a direct low-interest loan from the U.S. Department of Energy for about $400 million as part of its Advanced Technology Vehicles Manufacturing program. The loan was due to be repaid by 2022, but Musk figured, "Why wait?" Tesla paid back the loan, in full, nine years early, becoming the only American car company to have fully repaid the government.
3. Rave Reviews of Model S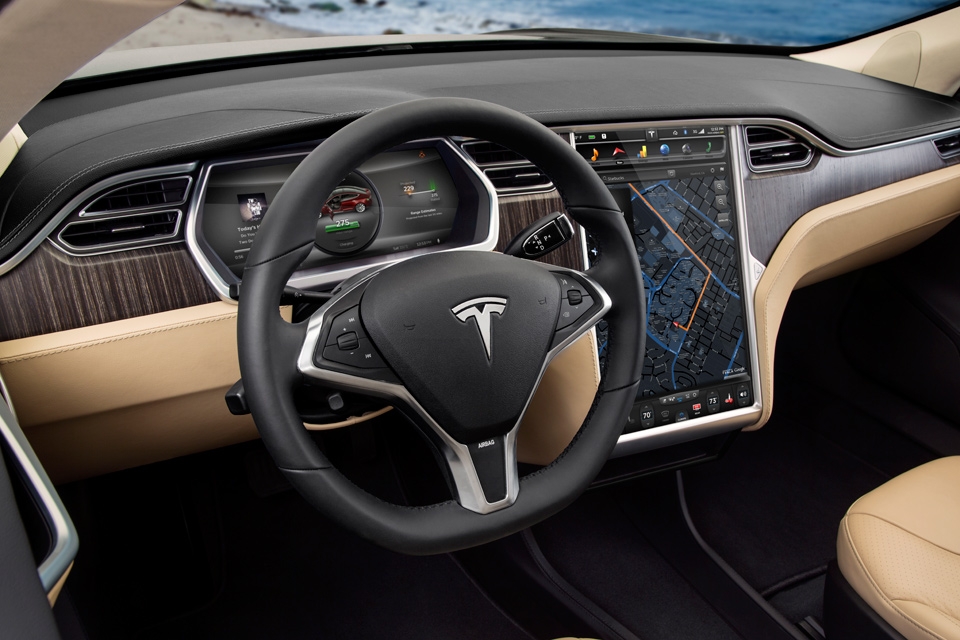 Consumer Reports magazine also jumped on the Tesla bandwagon when it gave the new Model S a solid review. The company's blog reported that the vehicle outscored every other car in its test Ratings, and it attributed that test success to the fact that the Model S is an electric vehicle. Consumer Reports even went so far as to say that as long as one's (current) driving needs are confined to Tesla's driving range, it would dub the Model S the "best car ever."
4. Goal of 21,000 Electric Sedans Sold in 2013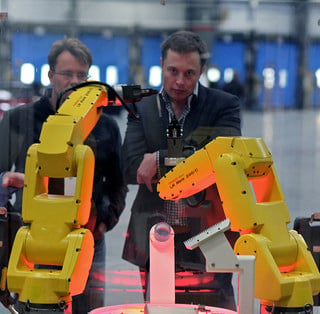 As aforementioned, Musk has lofty goals for how Tesla can finish out the year. European and Asian drivers are anxious to get their hands on the Model S, as evidenced by the reception of hundreds of orders from Hong Kong alone, and sales in the U.S., too, continue to be on the rise. That's why Musk has pledged to sell 21,000 electrics sedans by the end of 2013 — a significantly generous goal to make in an electric car industry where even the big name veterans are still struggling to make it big. But if we know anything about Musk, it's that he doesn't make an empty promise more than once, so if he doesn't want to fail to meet another goal, he'll make sure that those 21,000 vehicles get properly produced and sold.
5. Production Efficiency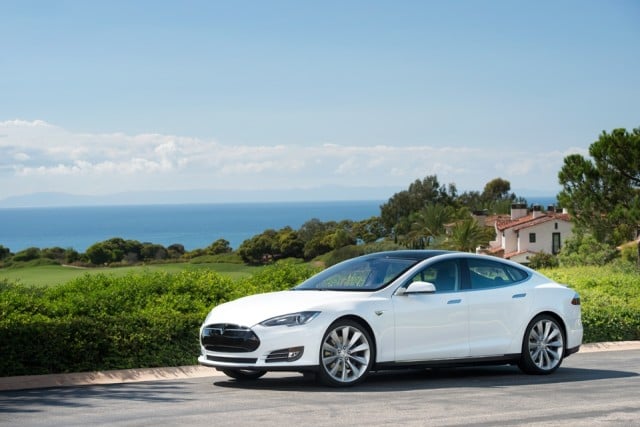 Speaking of empty promises, that's what Musk was guilty of back when he made a 5,000-car sales goal last year. Tesla's inability to meet that goal due to a lackluster production pace led the automaker to sustain a fourth-quarter loss. Back then (meaning last year), Tesla struggled to reach a 400 car/week production pace; now, not even one year later, Musk boasts, "At this point, making 400 cars a week actually feels like a walk in the park, whereas it was a nightmare in Q4."
The electric car manufacturer has thus effectively found the key to production efficiency. The factory currently employs 3,000 workers with two daily production shifts, and expects to make 800 cars a week by late 2014. Employees are honing their assembly skills, and changes to the Model S assembly line have cut production time, cost, and weight.
6. Model X Electric SUV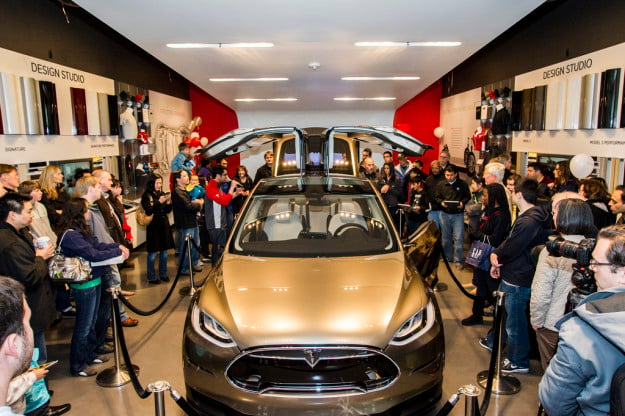 And Tesla is definitely not stopping. It plans to begin deliveries of its new Model X battery electric sport utility vehicle in late 2014, and the vehicle is being developed from the full-size sedan platform of the Model S. It is advertised to have the benefits of a minivan and an SUV blended together, powered by a 60 or 85 kWh battery.
7. Self-Contained Factory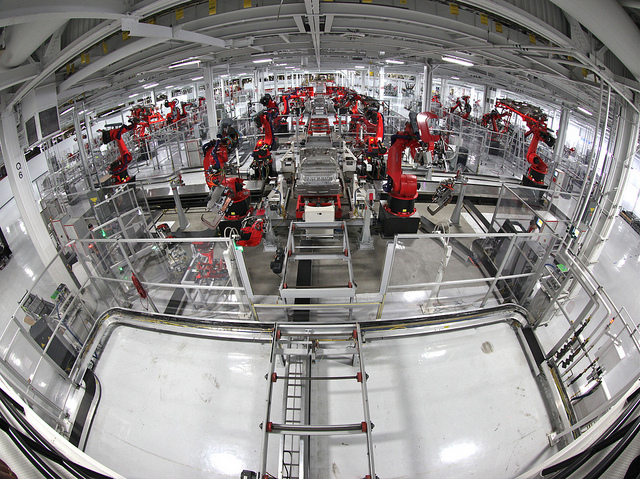 Tesla has officially broken the automaker mold of horizontal supply expansion. Unlike other major automakers which outsource their materials, Musk's Fremont, California facility is highly self-contained. According to Bloomberg, the factory "stamps its own aluminum body panels and chassis parts, molds plastic components and dashboards, and even die-casts individual metal components."
Tesla's vertically integrated auto facility is modeled off of Ford Motor Co.'s (NYSE:F) Ford River Rouge Complex in Dearborn, Michigan, built by one of Musk's role models, Henry Ford. Even though the U.S. automaker has since abandoned the self-contained approach, Tesla is committed to keeping everything in the family.
8. Inclusion in Nasdaq 100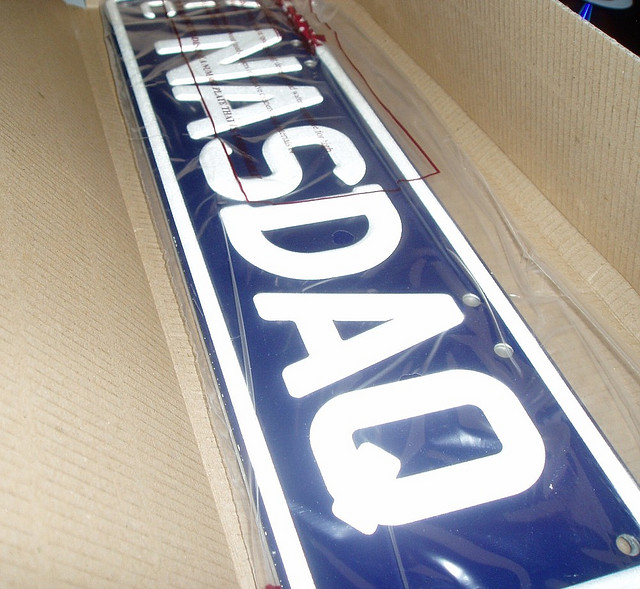 Lastly, Tesla has also finally witnessed the realization of significant progress in the stock market sphere. The company announced earlier in July that Tesla was poised to join the Nasdaq 100 Index before the beginning of trading Monday, fitting conveniently into the space that Oracle (NYSE:ORCL) has recently evacuated. With Tesla's high valuation, it could soon join the index's most elite ranks, reveling in the company of big names like Apple Inc. (NASDAQ:AAPL) and Starbucks Corp. (NASDAQ:SBUX).
Here's how shares of Tesla have traded in 2013 until now (over $157 per share today):

Don't Miss: Tesla Low-Balls Roadster Battery Life, Model S to Follow?
Tesla's shares has been rising phenomenally in recent months, and for now, it looks like that success is here to stay.