A Bunch of Sour Apples Stem from 2011 MacBook Pro Glitch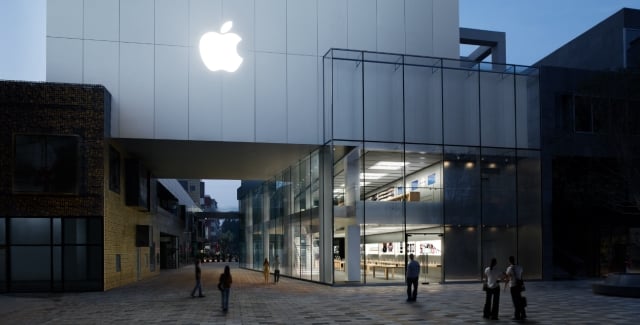 Gather up your digital pitchforks. Some owners of Apple's (NASDAQ:AAPL) early 2011 MacBook Pros are experiencing graphic processing failures, and they are not happy. Using the Internet to take up arms and find allies, the "2011 MacBook Pro and Discrete Graphics Card" thread on the Apple Support Community Site currently has more than 400 replies, stretching across 32 pages.
The thread was started in February, but a quick glance over its contents will tell you that Apple has been less than helpful. On Monday, Apple Insider summarized the problems owners are experiencing and posting about. To understand what users are confronted with, a little background information on the technical side is necessary.
In 2010, Apple began using an automatic graphics switching system. The system evaluates a user's actions to determine whether it should be processing with its integrated Intel chip or a discrete graphics processing unit (also referred to as a GPU). PCWorld's 2010 review of the new system in the MacBook Pro included information on this new system and how it differed from previous models.
Something in the system on the 2011 model has gone awry, and what is happening manifests itself in the screen's graphics. The screens may therefore distort, discolor, or suddenly freeze; affected users are also reporting total system lockup. The self-fix of rebooting rarely works, according to Apple Insider, and when customers have brought the problem to Apple's attention, the company's response has been that the only fix is to replace the logic board.
This repair runs roughly $500 and is an out-of-pocket expense to those who do not have AppleCare, Apple's standard limited warranty service. Apple Insider, relying on information gathered by user saramwrap from the Community Support Site, listed the AMD Radeon 6750M GPU as the main offender, but also noted that Radeon 6490M, 6750M, and 6970M GPUs have issues.
This is hardly an appealing option for customers who cannot control the glitch in their software. It is a problem that merits Apple's attention, particularly since the company is often praised for its customer support. Ahead of this year's release of the iPhone 5S and 5C, Forbes ran coverage of how Apple employees are trained and how service customers receive can create brand loyalty.
Don't Miss: Another Rival Follows Apple With a Gold Smartphone.