Ackman Resigns from J.C. Penney Board, BP Sues EPA: Morning Buzzers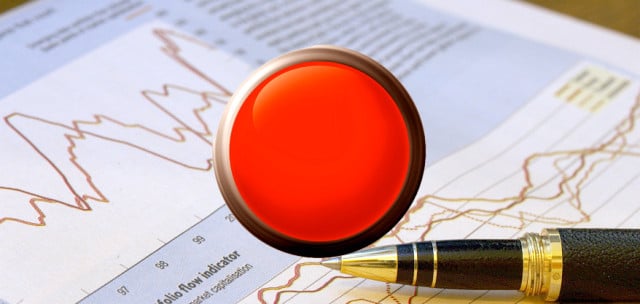 U.S. stock futures rose this morning upon data that retail sales were strong during July, signaling the end of a two-day losing streak for the S&P 500. According to the Commerce Department, data showed that retail sales increased 0.2 percent in July. Investors are still scrutinizing the economy for signs that it's strong enough for the Federal Reserve to start cutting back on stimulus.
Futures at 8:30 a.m.: DJIA: +0.20%  S&P 500: +0.20%  NASDAQ: +0.18%
Here's your cheat sheet to the stories buzzing this morning:
J.C. Penney (NYSE:JCP) announced this morning that activist investor Bill Ackman has resigned from the struggling retailer's board. Ackman had been vocal about his disapproval of Chief Executive Officer Myron Ullman. Last week, Ackman called for Ullman to be replaced within 30 to 45 days. Then, in a statement seen by Reuters released on Tuesday, Ackman said that "my stepping down from the board is the most constructive way forward for J.C. Penney and all other parties involved."
BP (NYSE:BP) is suing the Environmental Protection Agency in an attempt to get new government contracts, something the company's been barred from since pleading guilty to criminal charges related to the Deepwater Horizon oil spill in 2010. BP claims it believed the suspension from government contracts would be brief, but the EPA refused to lift the ban even after the criminal case related to the Deepwater spill was closed. BP is hoping the court will determine the ban from government work is illegal and allow the company to return to supplying the military with fuel, among other government jobs.
BlackBerry (NASDAQ:BBRY) announced yesterday that it is officially putting itself up for sale, as the struggling company's BlackBerry 10 operating system and line of smartphones has not been successful enough to take market share from Apple (NASDAQ:AAPL) or Samsung (SSNLF.PK). One company that may be looking to buy BlackBerry is Fairfax Financial Holdings (FRFHF.PK). Fairfax's CEO Pram Watsa resigned from BlackBerry's board due to a potential conflict of interest, which could mean Fairfax will make a bid for BlackBerry.
Goldman Sachs (NYSE:GS), JPMorgan Chase (NYSE:JPM), and Glencore Xstrata (GLNCF.PK) have been subpoenaed by the Commodity Futures Trading Commission for documents related to warehouses storing aluminum and other metals due to allegations that the companies were fixing aluminum prices. The companies have been ordered to give the CFTC emails, instant messages, and other documents from the last three years. The companies are accused of purposefully restricting the flow of metal out of their warehouses in order to raise the price of aluminum.
Follow Jacqueline on Twitter @Jacqui_WSCS
Don't Miss: Telecom's Big Four Team Up For Texting and Driving Campaign.