Advertisers Pony Up for Apple's iTunes Radio Ads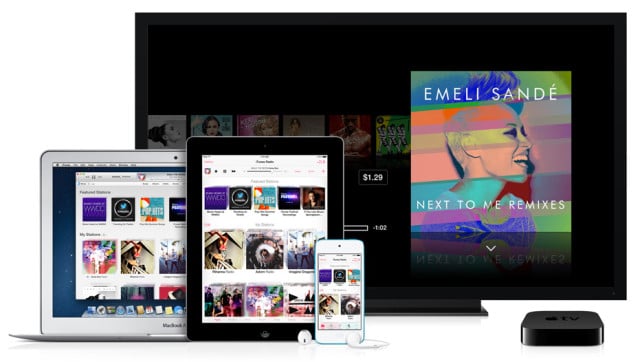 Apple (NASDAQ:AAPL) has been lining up exclusive advertising deals in preparation for the release of iTunes Radio on Tuesday, Ad Age reports. The Cupertino, California-based company has granted exclusive iTunes Radio advertising rights to several companies.
McDonald's (NYSE:MCD), Nissan (NSANY.PK), Pepsi (NYSE:PEP), and Proctor & Gamble (NYSE:PG) have paid in excess of $10 million for the privilege of advertising on iTunes Radio through the end of 2013, according to Ad Age. Apple has also been bulking up its iAd staff since the ads on its upcoming music streaming service will be sold through its current mobile advertising network.
According to Ad Age, Apple had 40 separate job listings for iAd positions on its LinkedIn (NYSE:LNKD) page and its own website. The job openings included positions for Interactive Production Designer, Interactive UI Engineer, and iTunes Radio Project Manager.
Ad Age notes that iTunes Radio will expand Apple's ad offerings beyond mobile banners to include audio and video ads. However, like the banner ads that the company currently sells through its iAd network, Apple is likely to maintain control over the design and relevancy of the ads on iTunes Radio.
Apple is also offering users a way to opt out of iTunes Radio advertisements altogether. As was previously announced at the Worldwide Developers Conference, iTunes Radio will be ad-free if users are subscribed to Apple's cloud-based iTunes Match service.
Apple's advertisement sales could soon become a major source of revenue for the company. According to a recent eMarketer report cited by Ad Age, Apple's iAd revenue is expected to hit $213 million this year. The report also projects that iAd's U.S. revenue will reach $376 million in 2014 and $623 million by 2015.
Here's how Apple has traded so far this week.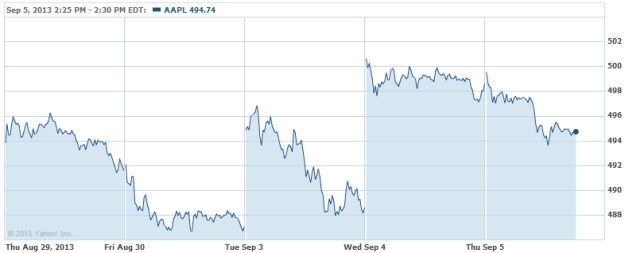 Follow Nathanael on Twitter @ArnoldEtan_WSCS
Don't Miss: German Court Returns This Key iCloud Feature to Apple.