Ahrendts: Getting Groomed to Be the Next Apple CEO?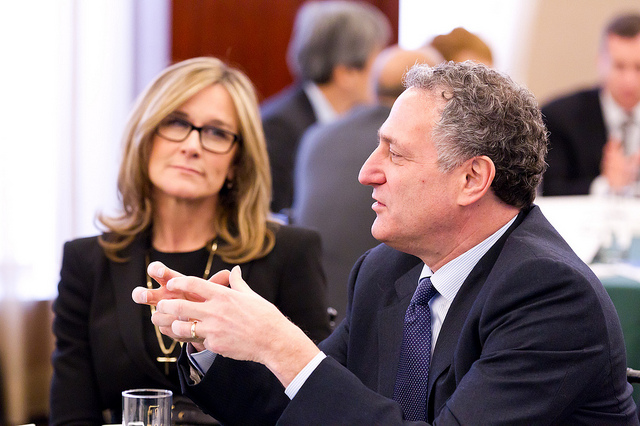 It was only Tuesday that we learned Burberry CEO Angela Ahrendts was leaving her position in the fashion world to join the Apple (NASDAQ:AAPL) executive team as senior vice president of retail and online stores, but consumers are still reeling from the news, speculating why the highly successful executive would step down from her seven-year reign at one of the world's top luxury companies in order to become another one of Tim Cook's minions.
Ahrendts, 53, is currently the best-paid CEO in the U.K., and she has helped Burberry's sales more than double, to about 2 billion pounds, since she took the helm at the British luxury retailer in July 2006. Mashable reports that annual revenue at Burberry has grown more than 250 percent since 2006, and the price of its stock has risen even further, up 300 percent since Ahrendts's appointment to CEO.
Despite the significant gains, though, Ahrendts has agreed to leave Burberry for Apple in mid-2014, and now speculators are wondering what kind of incentives package the tech giant promised, as it's hard to understand why the CEO would want to leave her own high-profile fashion company for a senior vice president role in the tech world.
Mashable interviewed one Forrester retail analyst, Sucharita Mulpuru, who speculates: "They must have given her the promise of more money than you or I could ever even imagine possessing. That's one of the only three reasons you'd give up being a CEO of an ostensibly successful company. Reason two would be if you were being pushed out or had serious conflicts with your team. Reason three may be the strongest of all: Maybe she really wants to grow and learn, and she is a bit obsessed with technology and this could be an intellectual endeavor for her."
Though it is not unlikely that Apple handed Ahrendts a salary package she couldn't resist, Mulpuru's last reason is also logical. The Burberry leader has shown a considerable interest in technology and has employed considerable digital innovation at Burberry to help turn it into the fashion powerhouse it is today.
According to Mashable, Ahrendts has not only embraced platforms like Facebook (NASDAQ:FB), Twitter, and Google+ (NASDAQ:GOOG) during her time at Burberry, but she has also orchestrated a number of consumer-facing projects and has even broadcast runway shows live in 3-D. Burberry stores have also become richer and more technologically advanced under her supervision, encouraging more traffic, while sales at Apple stores only make up about 15 percent of the company's total sales.
Ahrendts, then, clearly knows what she is doing when it comes to technology and its employment to generate sales.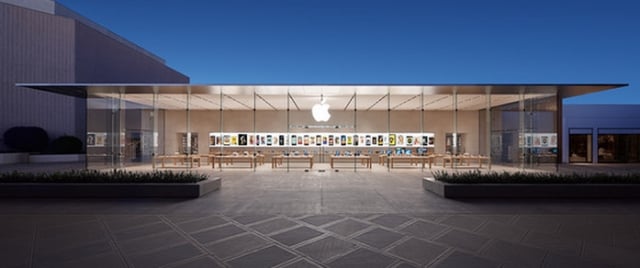 There's also one more reason that Ahrendts could have agreed to leave her fashion throne and take to the retail store floor, and that is the promise of a bigger position down the road at Apple, namely that of chief executive officer.
Mulpuru told this possibility to Mashable: "Maybe they've promised to groom her to be Apple's CEO." Though this is obviously not confirmed, the analyst joins a number of speculators who believe the same thing.
It would be a big change for Apple to have a woman take the helm of a company that was previously led by the ruthless genius Steve Jobs and now the people pleaser Tim Cook, but it would also likely be welcomed by many who understand Ahrendts's power and success at Burberry. But for now, we'll just have to wait and see.
Don't Miss: Donald Trump to Apple: Large-Screen iPhone — Now!