Amazon and Apple to Play More Nicely Together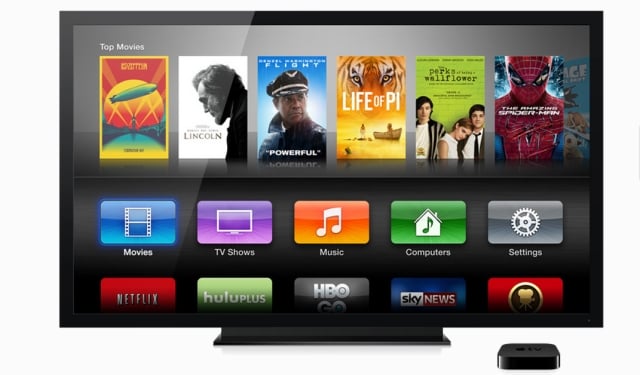 Amazon.com Inc.'s (NASDAQ:AMZN) Instant Video app for Apple's (NASDAQ:AAPL) iOS will now be able to stream through Apple TV via AirPlay after the app's users complained about the previous incapability.
The Amazon Instant Video app for iOS allows users to stream content purchased from Amazon or accessed through Prime Instant Video. After being first introduced in 2012, the iOS app got thousands of negative reviews for not being able to stream through Apple TV using AirPlay. According to GigaOM, the move means that Apple could be getting closer to including a native Amazon Instant Video app on Apple TV, which competitor Roku already has.
Amazon has been working hard to turn Prime Instant Video into a real competitor against Netflix (NASDAQ:NFLX) and Hulu — which is jointly owned by Comcast Corp. (NASDAQ:CMCSA), 21st Century Fox (NASDAQ:FOX), and Walt Disney Co. (NYSE:DIS) — in the online TV streaming game. Amazon cut a licensing deal with Viacom Inc. (NYSE:VIA) earlier this summer, just days after Viacom's contract with Netflix ended. That deal gives Prime Instant Video access to shows from Nickelodeon, MTV, and Comedy Central that aren't available on any other streaming services.
Similar to Netflix, Amazon has also been working on producing original content for its streaming service. Netflix has seen huge success with shows like House of Cards and Orange is the New Black, and Amazon's looking to mimic that formula. But while the Netflix original shows are geared toward adults, Amazon is looking to target a children's audience. The company currently has a total of six original children's pilots in the works.
This summer, Amazon also inked a deal with CBS Corp. (NYSE:CBS) in order to stream episodes of the surprise summer hit Under the Dome four days after episodes are broadcast. The show, based on a Stephen King novel, was the most-watched series of the summer and the most-watched premiere on Amazon Instant Video.
Amazon has the right idea when it comes to growing Prime Instant Video. The company has been getting its hands on highly desirable and exclusive content, and other perks that come with a Prime membership — like free two-day shipping — don't hurt, either. As Amazon continues to grow its video-streaming service, it's in Apple's best interest to make it easy to use on Apple TV.
Follow Jacqueline on Twitter @Jacqui_WSCS
Don't Miss: Thrillist CEO: iPhone Owners Spend More.