Amazon & Apple's App Store Anger Has Been Alleviated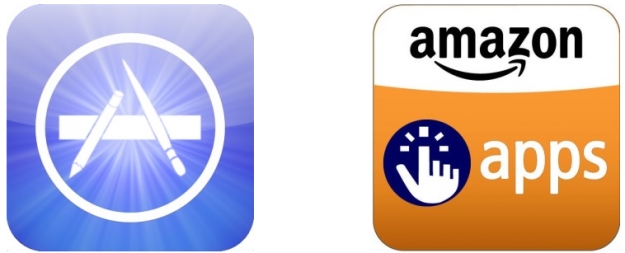 Apple Inc. (NASDAQ:AAPL) and Amazon.com Inc. (NASDAQ:AMZN) reached an agreement over the use of the term "app store," and have avoided going to trial August 19 to fight over which company has the rights to the term.
The argument began when Amazon launched an "app store" for its Kindle Fire tablet in 2011, angering Apple, which had been using the term for its own app store that operates on iOS devices, including the Kindle competitor iPad. Amazon's Appstore also runs on Google's (NASDAQ:GOOG) Android operating system — another Apple competitor.
"Amazon's use is also likely to lessen the goodwill associated with Apple's App Store service and Apple products designed to utilize Apple's App Store service by associating Apple's App Store service with the inferior qualities of Amazon's service," Apple claimed in its filing.
Apple sued Amazon over its adoption of the term, accusing the Seattle-based e-commerce giant of trademark violation and false advertising. Amazon fired back, saying that the term was completely generic and wouldn't be misleading to consumers. In a court filing, Amazon even quoted Apple Chief Executive Officers Tim Cook and Steve Jobs using the term in a generic manner.
Amazon quoted Tim Cook as discussing "the number of app stores out there," while his predecessor Steve Jobs had talked about the "four app stores on Android."
U.S. District Judge Phyllis Hamilton approved both companies's requests to drop the case on Tuesday. Apple issued Amazon a "covenant not to sue," which rendered Apple's previous claims and Amazon's counterclaims moot.
Martin Glick, a lawyer for Amazon, said in an interview, "This was a decision by Apple to unilaterally abandon the case, and leave Amazon free to use 'appstore.'"
"We no longer see a need to pursue our case," Apple spokeswoman Kristin Huguet said. "With more than 900,000 apps and 50 billion downloads, customers know where they can purchase their favorite apps."
Follow Jacqueline on Twitter @Jacqui_WSCS